Join musical and comedy sensation Rizo back on stage for a Holiday Extravaganza you do not want to miss.
About this event
If you have ever wondered what it would be like to overhear a lively, almost graphic conversation between Santa Claus, Krampus, and a Shaman, then look no further than the high priestess of cabaret. Rizo is back with a holiday extravaganza two nights in a row at the Great Star Theatre in San Francisco, California on December 10th and 11th.
Described as "SENSATIONAL... a fierce but kindhearted fusion of comedy, burlesque, performance art and rock 'n' roll" by The New York Times, Rizo will present a powerhouse delivery of fan favorites and a lot of raunchy razzle dazzle.
This time around Rizo will not be hitting the stage alone. To further emphasize this extravaganza, Rizo has called on prominent international belly dancer Zoe Jakes of Beats Antique, and the Bay Area's very own surrealist clown troupe Fou Fou Ha, to make this more than a performance but an experience. This will be the first time that Rizo, Zoe Jakes, and Fou Fou Ha collaborate as a trio so be on the lookout for a very special musical number.
Similar to all of Rizo's shows, there is an underlining tone of a healing, metamorphosis, "sex-positive performance art" and female collaboration layered into each element of the show.
"I'm a true showbiz animal but hidden within the show, underneath all the entertainment are these secret rituals and authentic expressions of myself," says Rizo.
This holiday extravaganza will consist mainly of 70% stories and singing while the other 30% you'll have to buy a ticket to see. "Don't expect to hear any frosty snowman or gospel songs," says Rizo. "I'm just a hippy, witchy Jew who celebrates solstice whose need to be free translates into expression, into my art."
This show is the ideal pre-Christmas, Hanukkah, Kwanzaa, gift for your family and friends who undeniably hate the holidays but love camaraderie.
The world has changed in so many ways since Rizo last danced and sang in San Francisco, so what better way to celebrate than with the angelic provocateur herself.
Tickets for the holiday extravaganza are on sale now. Doors open at 7pm, and the show will begin at 8pm. Proof of vaccination is required to attend, and masks are required to be worn at all times, unless eating or drinking. There will be an intermission, bar with drinks and snacks, and smoking patio.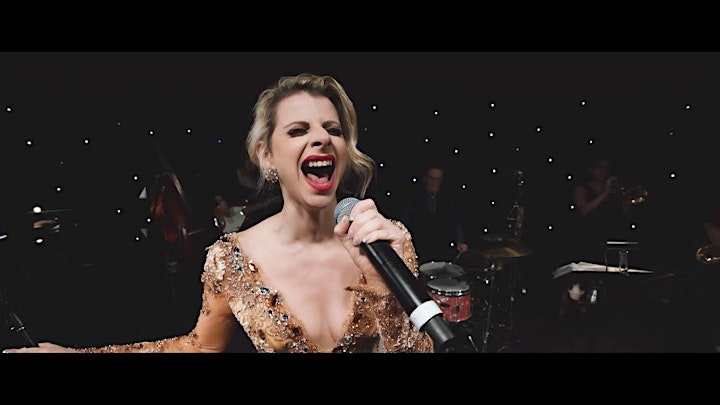 The New York Times once referred to Rizo (né Amelia Zirin-Brown) as "a formidable belter who can sustain phrases and notes even when sprawled on her back on a piano and scissoring her legs." They're not alone in that enthusiasm. Rizo has received a New York Foundation for the Arts fellowship, a Time Out London theater award, and a London Cabaret Award. Rizo has collaborated with Moby, Reggie Watts, and Yo-Yo Ma, the latter on his Songs of Joy & Peace album, which won a Grammy Award.
Taking a cue from Edith Piaf, Rizo fully embraces the role of chanteuse. A provocateur with an electric wit, she has been called a "diva par excellence" by The Guardian. In 2019, Rizo starred in the Teatro Zinzanni production of "Love, Chaos and Dinner", for which the Chicago Sun Times called her a "Grammy Award-winning vocalist whose powerhouse delivery is Lady Gaga meets Janis Joplin."
As stated by The Wall Street Journal, "Rizo practically has the word 'talent' tattooed on her forehead." In recordings, she is a mysterious figure, a siren ushering you through tableaus of heartbreak, lust, and the murkiness in between. Live, she is an eyeful.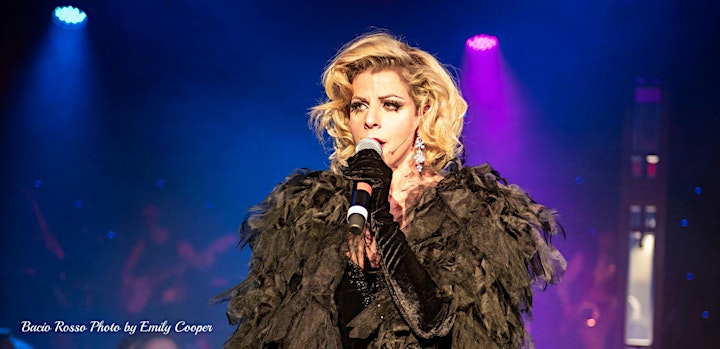 COVID-19 POLICIES
In compliance with required local health orders, proof of vaccine required to attend. Masks are required to be worn at all times unless actively eating or drinking.
Please bring a copy of your vaccine card to show at check-in. You may also show a photo or scan of your vaccine card on your phone, or show us your digital vaccine card from a digital vaccine card program. For anyone unable to be vaccinated for health reasons, you must show a negative Covid-19 test dated within the last 3 days upon entry.
We have free masks available for anyone who needs one. All staff at the Great Star Theater are fully vaccinated.
If you are unable or unwilling to meet these requirements, or if you are feeling sick, we are offering no-questions-asked full refunds. Please submit a refund request via Eventbrite and make sure to list Covid-19 as the reason (or else Eventbrite may impose a refund fee)
By purchasing tickets, you agree to comply with any restrictions which may end up being in place. Refunds will be available if you no longer feel comfortable attending for any reason. Thank you for your understanding as we do our best to keep everyone healthy while also providing the best possible experience to all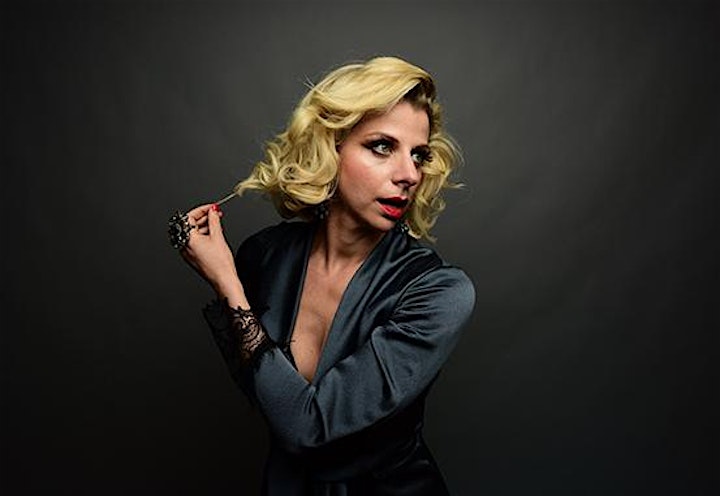 Organizer of Rizo in the Flesh (And on Top of Your Tree) Saturday Dec 11
The Great Star Theater is a historic 500-seat live event venue built in 1925 that has hosted countless Chinese operas, classic Hong Kong movies, and traditional Asian stage plays. More recently it has been a home for the local arts community hosting events like Dark Kabaret, Misfit Cabaret, Vespertine Circus, film festivals, and so much more. Come dress up and enjoy the magic, history, and excitement of the Great Star Theater!