Join Riverwalk Fort Lauderdale as they honor Beverly Raphael Altman, CEO of RCC Associates for her numerous contributions to our community
About this event
We are pleased to announce the 21st Annual Riverwalk Fort Lauderdale Tribute honoring Beverly Raphael Altman for her contributions to the growth and development of the City of Fort Lauderdale and the Riverwalk District. This distinctive event will take place on Thursday, June 3rd, 2021 from 6:00 PM to 8:00 PM at the Riverside Hotel with an exclusive VIP reception from 5:00pm to 6:00pm. Exquisite food, sensational spirits and festive entertainment will be on hand as more than 300 business executives and community leaders gather while paying tribute to the honoree.
You may not have heard of Beverly Raphael Altman, but you've certainly celebrated a birthday or presided over a business lunch at one of the many restaurants she has built.
For the past 22 years, she has been the president and CEO of RCC Associates Inc., the South Florida general contractor that specializes in building out restaurant and retail interiors. One of their current projects is the renovation of the Parker Playhouse.
In addition to honoring Beverly, the 21st Annual Tribute helps to raise funds for Riverwalk Fort Lauderdale whose mission is "to be the catalyst in building and nurturing Riverwalk and the Riverwalk district as a vibrant community connected by the New River."
In addition, there will be a silent auction with a variety of items including stay-cations, dinner packages, unique experiences and more.
NOTE: Current Riverwalk members receive a discount on their tickets. Please contact Patrick Harris at (954) 468-1541 x206 or patrick@goriverwalk.com to verify your membership status or to renew.
SPONSORS: Go Riverwalk, Kipany, Tower Club Fort Lauderdale, South Florida Business & Wealth, Lifestyle Media Group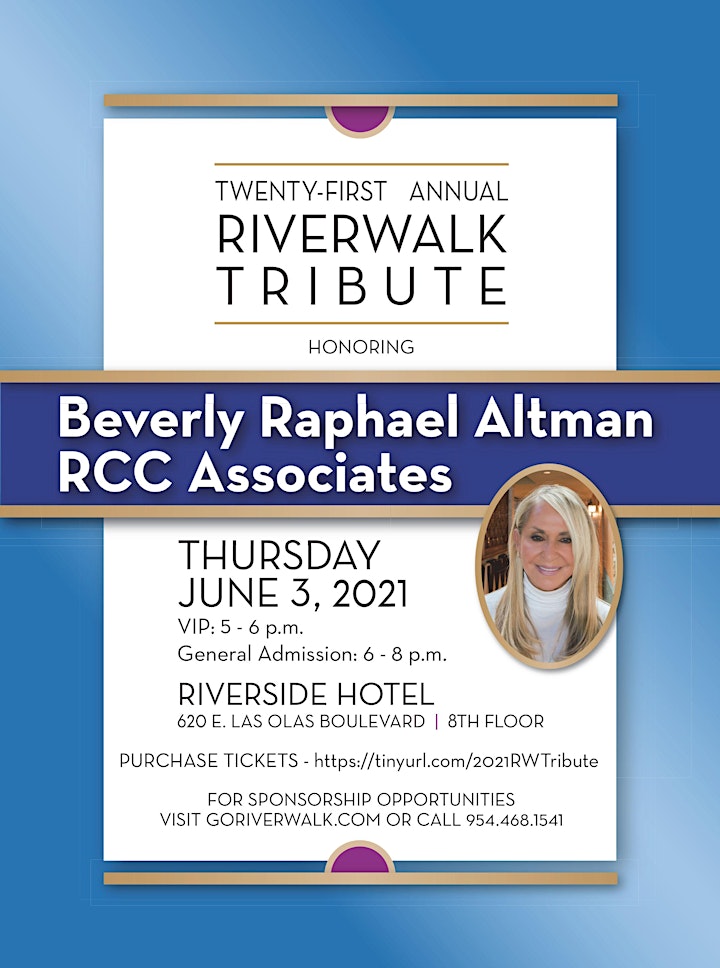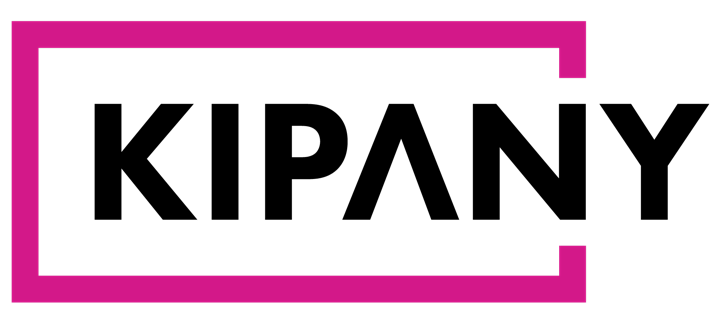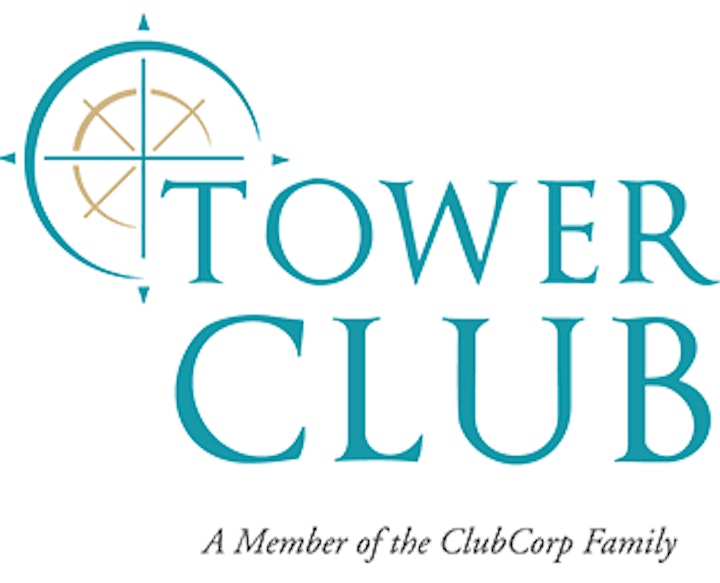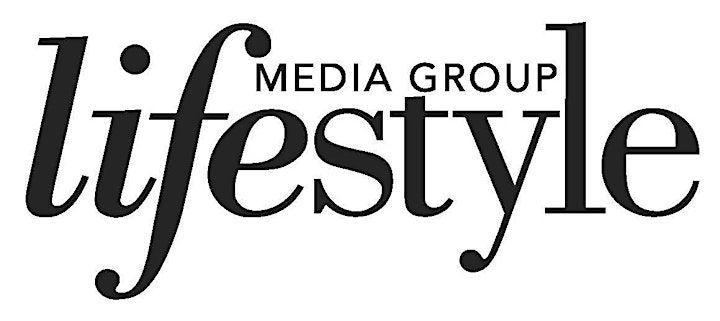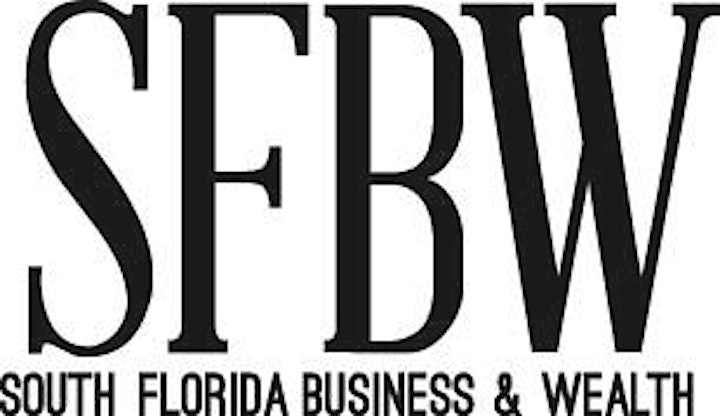 Organizer of Riverwalk Tribute - Beverly Raphael Altman
Riverwalk Fort Lauderdale is a non-profit 501(c)(3) organization responsible for the planning, programming, beautification, and promotion of Riverwalk and the Riverwalk District. We are composed primarily of volunteer private citizens and overseen by a board of directors. All members uphold the organization's directive, as stated in its mission statement, "to be the catalyst in building and nurturing Riverwalk as a vibrant community connected by the New River." We pursue our mission through a wide range of fundraising and membership events and advocacy on behalf of the Park and the district through our informative website and GoRiverwalk magazine and social media.

Riverwalk Fort Lauderdale has its origin with the City of Fort Lauderdale. In December 1988, only three years after securing funding for a linear public park along the New River, the City established Riverwalk Fort Lauderdale to facilitate in the design as well as develop fundraising and advocacy efforts. Since its launch, we have played a significant role in obtaining a "regional park" designation from Broward County; guiding redevelopment and Park expansion efforts, and contributing to the three most recent City plans for enhancing the downtown core. Riverwalk Fort Lauderdale works closely with the City, the County,  the Downtown Development Authority of Fort Lauderdale, and other important partners in the public and private sectors in overseeing the development, activation, and growth for our linear park and downtown Riverwalk District.   It is through these partnerships that we work to produce events and activities benefiting the Park and the city. These events and activities have made Riverwalk Fort Lauderdale an invested participant in the growth of Fort Lauderdale and the Riverwalk District in Downtown.