Riverton, UT – Medicine Cabinet Makeover Reinvent Healthcare Naturally with Green Smoothies & Essential Oils

Saturday, June 7, 2014 from 12:00 PM to 1:00 PM
Event Details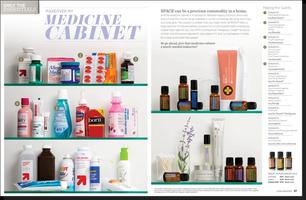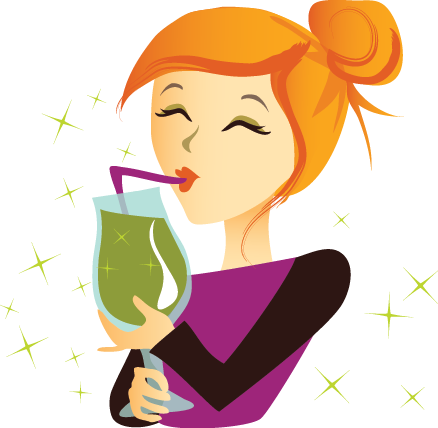 What do green smoothies and your medicine cabinet have in common? 
This is an exciting class that marries green smoothies and essential oils.
The 12:00 noon class is taught by Senior Apprentice Health Coach Karianne Rawlings. 
Now that you have revolutionized your diet and "made-over" your pantry by stocking it with plant-based, whole foods, we want to teach you how to "make-over" your medicine cabinet by replacing the over-the-counter medicines and other drugs in your home with pure, plant-based medicine...also known as essential oils.  
Just as you have been taught and have enjoyed the simple, nutritious, and delicious green smoothie drink and introduction into the whole-foods lifestyle by Robyn Openshaw, we invite you to join with our Green Smoothie Girl health coaches to learn how you can take charge of your healthcare with these self-directed, medicinal oils that you can utilize everyday to improve your body's chemistry and natural defenses.  
You can now LEVERAGE YOUR GREEN SMOOTHIE to prevent disease and heal! Learn how to use time-tested, empirically proven, powerful essential oils and other strategies to help you achieve optimal health!   We will help you understand how to use essential oils to replace over-the-counter medications for common illnesses and medical issues thru plant based medicine and nutrition.

If you've hoped for alternatives to drug approaches that "do no harm,"
this is a class you will love.
Join us for this free, how-to class and learn to be a healer in your own home because there is nothing better than medicine that is safe, natural, and effective-- (except maybe a green smoothie).  (wink & smile)
Get a ticket for yourself and a friend.  We hope to see you there!  If you have any questions please email Coach Kari at gsgcoach@outlook.com 
**dōTERRA IPC's Wellness Advocates:  If you are already inrolled with dōTERRA as an IPC or Wellness Advocate, please understand that our Medicine Cabinet Makeover classes are for those not yet introduced to the healing power of essential oils. Our classes are private events, despite ticketing on Eventbrite. They are hosted by a GSG coach who has expended significant time and expense. This coach is well trained and will teach her audience how to take their healthcare into their own hands. Additionally, she will show the audience many perks exclusively available to the GreenSmoothieGirl dōTERRA Team – which include ticketing classes on the high-traffic GSG site, nationally advertised classes, and more. The Green Smoothie class taught by Robyn is free and everyone is invited, but please respect the coach's investment who is planning this class. If you are already inrolled with dōTERRA as an IPC or Wellness Advocate, please bring $10 per person. This includes friends and family. We appreciate your cooperation and honesty.
Have questions about Riverton, UT – Medicine Cabinet Makeover Reinvent Healthcare Naturally with Green Smoothies & Essential Oils?
Contact Green Smoothie Girl
When & Where

Private Residence Near Daybreak
(e-mail for address gsgcoach@outlook.com)
Riverton, UT 84096


Saturday, June 7, 2014 from 12:00 PM to 1:00 PM
Add to my calendar