Riverside's Next Steps Ministry presents lessons on investment basics for the community!
About this Event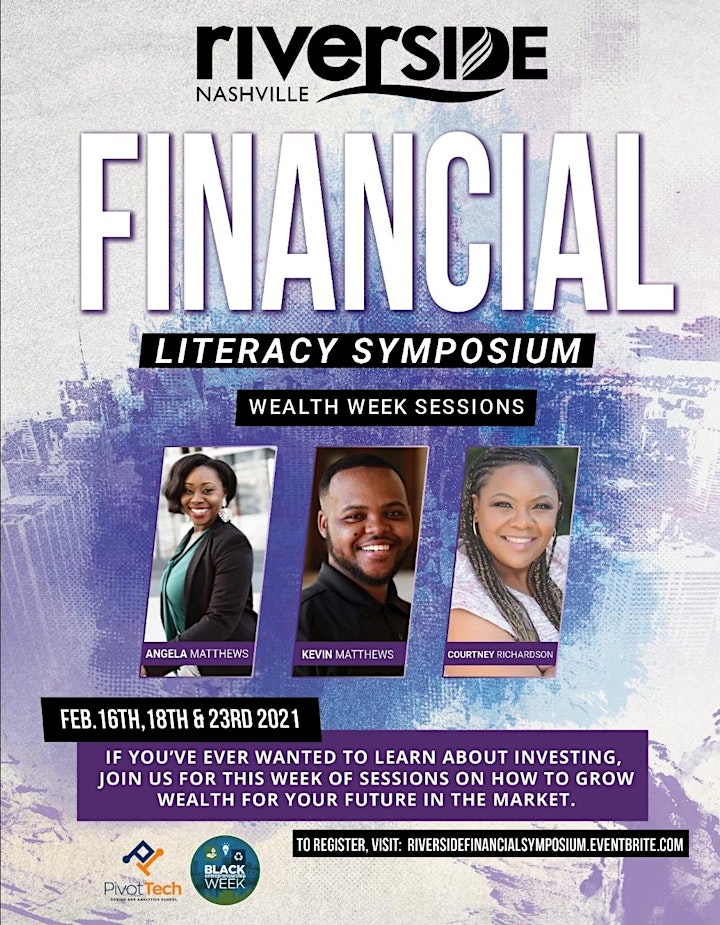 Riverside's Next Steps Ministry, in partnership with Pivot Technology School and Black Entrepreneurship Week, presents Wealth Week!
The goal of Next Steps Ministry is to engage with the community by offering resources that uplift those around us. We are excited to partner with two outstanding local organizations to offer three dynamic sessions on investing for those with no prior knowledge of the stock market.
Join us as we hear from these oustanding speakers:
On Tuesday, February 16th at 6pm CST, Angela Matthews of The Happy Investor Method presents To Thine Own Self Be True: Discovering Your Investment Personality
Register today and join us for a great event!