Description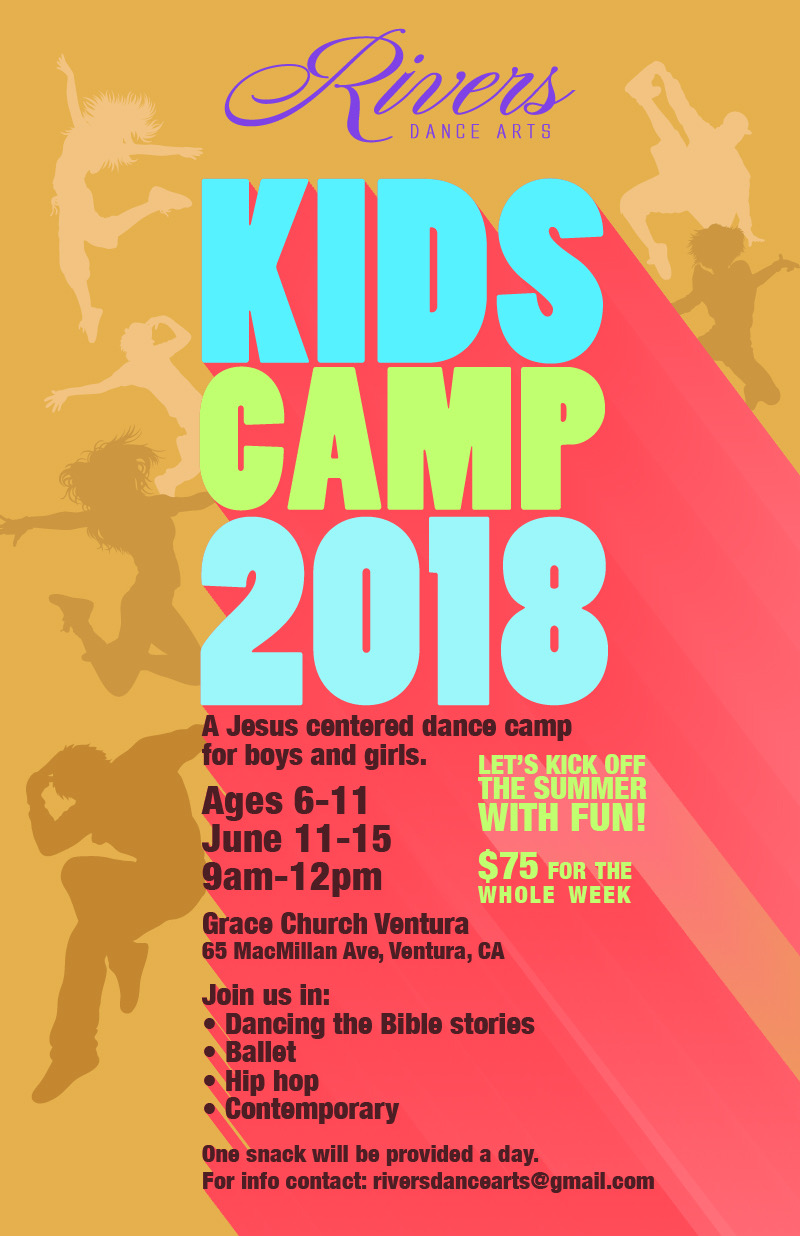 Let's kick off the summer with fun! All kids are welcome.
Join us for a Jesus centered dance camp for boys and girls.
When: June 11-15, 2018
Where: Grace Church Ventura
65 MacMillian Ave. Ventura, CA
Only $75 (+ processing fees*) for the whole week!! Cash will also be accepted at the door if you wish to pay in person.
The weeks activities will include:
Contemporary dance classes
Hip Hop Classes
Ballet classes
jazz dance classes
Dancing through the Bible
Fun summer games and More!
One snack will be provided a day. Please have your child wear loose fitting comfortable clothes that they can move easily in.
See you there!!
*Processing fees are not refundable.