About this Event
DOORS: 8:00 PM, SHOW: 9:00 PM
AGE RESTRICTIONS: 21+
GENERAL ADMISSION, LIMITED SEATING
Important Notice: All tickets are nonrefundable and nontransferable with the exception of event cancellation. Support acts are subject to change
----------------------------
About River Whyless:
For many bands, and especially those who've been together for several years, recognizing maturation, progress or palpable evolution is a daunting task. Is it continued creative accomplishment that signals progression? Or perhaps it's profitable commercial endeavors? The answer is often quite unclear. Six years, two albums and countless gigs after first forming as a band, River Whyless, the North Carolina-bred folk-rock outfit has discovered their evolution is a subtler albeit monumentally important one. Deep in the throes of writing and recording their bold new album, Kindness, A Rebel , the four musicians reached a necessary and collective understanding. Namely: this band is their lifeblood, their family and their love. To that end, with unspoken acceptance, the members of River Whyless, each songwriters in their own right, collectively put aside their respective egos, coalesced around each other's creative vision, and fully embraced the beauty of their enduring partnership.
"It was a feeling of openness and hope and acceptance," says singer-violinist Halli Anderson of the multi-week sessions with producer Paul Butler (Devendra Banhart, Michael Kiwanuka) that resulted in some of River Whyless' most dynamic, genre-bending and heartfelt material yet. Creatives regularly waver between honoring their own creation and rallying around larger ideas for the benefit of the group. But with every member of River Whyless now charting a life outside the band, and also writing on their own, when coming together to record Kindness it was never more crucial they be open and honest with each other.
To that end, singer-guitarist Ryan O'Keefe remembers an early brainstorm session that saw all four musicians seated in his living room, each passing around their phones to hear rough sketches of songs the others had written. And while each member acknowledges one of their self-penned songs may not have ended up on the album, working together as a group to land on the best River Whyless songs -- the ones that speak to hope and betrayal, maturation and stalled momentum, the kinds of weighty topics their younger selves could never have taken stock of -- was essential to both create a killer album and, more importantly, move forward as a united band.
"We've reached a point where we just understand that the songs are more important than the egos," says drummer Alex McWalters. Adds O'Keefe bluntly: "This album gets to a deeper area than any of our others before it."
"It's so important to always keep an open mind" when writing, Shearin notes, if largely to leave the door open for the band to veer down unexpected and exciting new avenues.
Despite having never felt more unified in their vision for the future, much as they've navigated their freewheeling career to date, River Whyless is choosing to not predict what lies ahead. Allowing their creative union to continue guiding them, they insist, remains their only constant. "It feels like you're on a journey with your family," McWalters says of the satisfaction of being in a band like River Whyless. "It's a beautiful thing."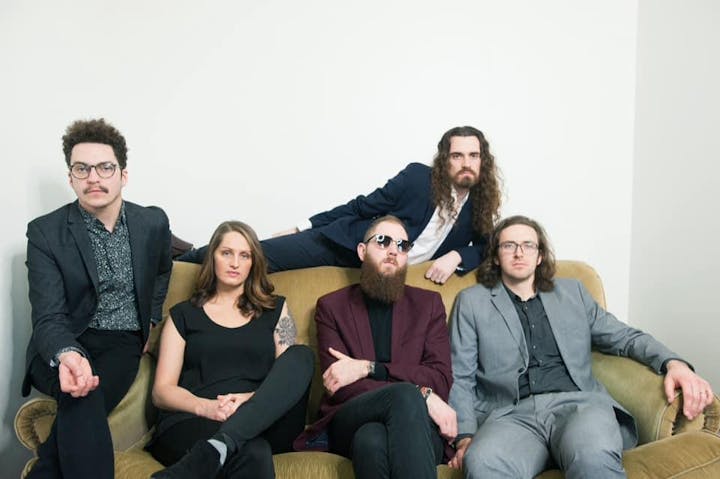 About Carmichael:
Carmichael creates unique and varied musical pieces that challenge the band's genre categorization. Their catalogue has been classified in everything from Rock, Alt-Country, Americana, Neo-Folk, Tex-Mex, Soul, Alternative to Indie Rock. Each song provides a new blend of sounds from the previous. Carmichael utilized the vocal talent of its members by switching lead vocalists and employing harmonies.
The band's primary focus, beneath the surface of the musical arrangements is the content of the lyrics and the artistic aim of the writer, along side refined harmonies, noteworthy musicianship and varied style. Carmichael's songs offer a deeper region of examination and reflection for its listeners.