Description
What could be better than tubing down a river and then visiting a local brewery? Not much.
Join Sourced Adventures for the perfect escape from the Chicago. Meet your bus and guide downtown before enjoying a relaxing ride over to Winnimac, Indiana. Upon arrival, we'll grab our tubes, PFDs and have a chance to rent cooler tubes before hitting the river.
Yes, you can bring your own cooler and stock it with the beverage of your choice!
After an epic time tubing down the river, we'll renunite with our bus to head over to our favorite local brewery. Upon arrival, we'll enjoy a hearty late lunch, an included beer and some some lawn games before we head back to Chicago.
What's Included:
Round-Trip Transportation from Chicago
Tube Rental & River Float Experience
Hearty Lunch
1 Beer at a Local Brewery
SA Leaders to Brighten Your Day
Trips depart from Chicago most Saturdays all Summer!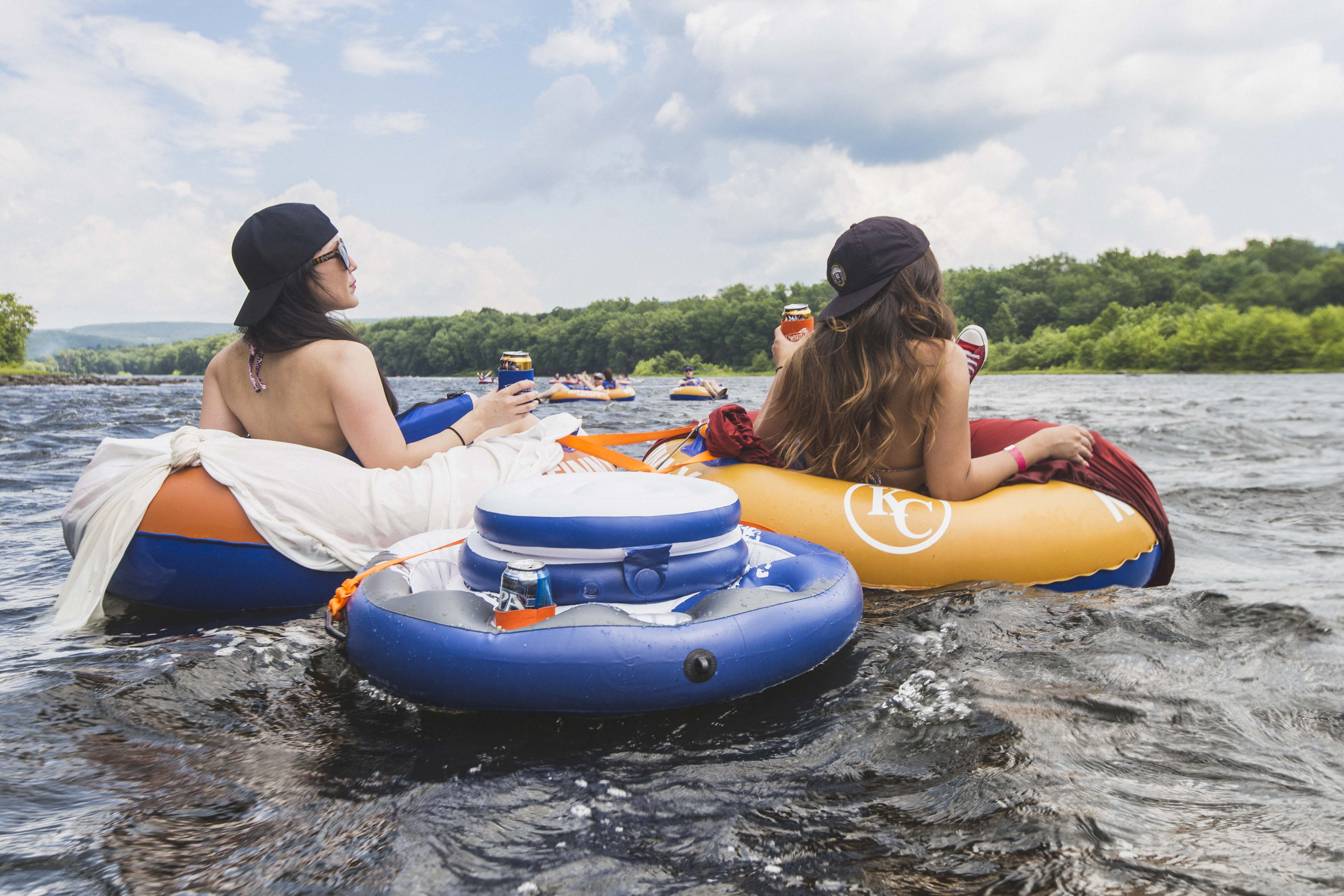 FAQs
Don't See your Answer below? Please reach out to support@sourcedadventures.com!
Is there an age requirement?
Yes! This is a 21+ only event with ID.
What should I bring?
Clothing that can get wet
Water Shoes that Stay on your feet (Mandatory)
Towel
Change of Clothes
Sunblock
Waterbottle
Cooler - only if you want to :)
If I bring a cooler, what should I know?
Thanks so much for asking! If you bring a cooler, please know that we do not allow drinking on the way to the river or at any time on the coach bus. Coolers will go underneath the bus for the drive to the river. Please, no glass bottles - these can break and make the river dangerous for others. You can rent tubes to support your cooler in it's own floating journey down the river for $10 cash onsite.
Where can I store stuff when I'm on the river?
The bus is your locker! We'd highly reccomend leaving anything you don't think can get wet on the bus, it will be locked and/or under the care of our driver all day. That said, Sourced Adventures does not take responsibility for lost or stolen items.
Are there any other terms, conditions, fine print or leagalease I know about?
Trip is nonrefundable. No full or partial refunds are given to customers who miss the event. In the event of a cancellation by the operator, your ticket will be fully refunded. Event subject to change/cancellation based on weather/river/snow level conditions. All trips run rain or shine; in the unlikely event of a cancellation you will be notified via email. There are no reschedules or refunds for missing the bus or no-shows. Each ticket is good for one (1) person, unless specified otherwise. Provided transportation by Sourced Adventures is required; you may not drive yourself. In order to attend any Sourced Adventure, you are required to sign and submit a copy of our release of liability waiver before departure. To view our original trip page with complete terms and conditions, click here. To view the waiver, click here. To see full terms and conditions, please see here.