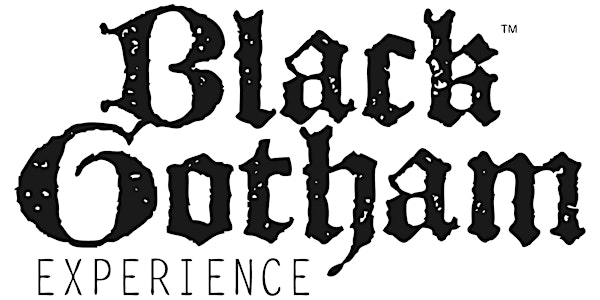 River to River Festival 2017: BLACK GOTHAM EXPERIENCE Talk/Back: Other Side of Wall Street Book Event
When and where
Location
Work/Space Hub 192 Front St. New York, NY 10038
Description
Tues, June 20 from 7:00-9:00 pm
Work/Space Hub open 12:00pm-9:00pm daily (June 15th until 7:00pm and June 25th until 5:00pm)
192 Front Street, Seaport District
Other Side of Wall Street: Chapter One. Act I is the first printed edition from the Black Gotham Experience graphic novel series by artist and citizen historian Kamau Ware. This event will celebrate its launch and celebrate the hidden stories of the African Diaspora's impact on New York City.
In 1625, a Portuguese slave ship is seized by West India Dutch pirates on the Atlantic Ocean. Eleven men from the regions of Angola and Congo are brought to the newly established outpost of New Amsterdam on the island of Manahatta and become the "company slaves" of the West India Dutch Company, charged with completing fundamental public works. In the 1640s, a small town known as Land of the Blacks begins to form right outside the Dutch colony of New Amsterdam. By 1655, the Land of the Blacks was over twice the size of SoHo today and it continued to exist as the first free Black community in British New York.
The graphic novel offers a response to the gaps in the Black Diaspora's visual and spoken history. BGX casts people of today to become forgotten people of the past. Designers create fashion inspired by their time. Photo shoots with the cast in costumes and illustrations remake their world.
Ware is an artist, citizen historian, and Founder & Lead Creative of Black Gotham Experience. His work has been recognized in The New York Times, Huffington Post, NBC News, Time Out New York, The New York Observer, and the Tribeca Film Festival Blog.
Writing & Photography by Kamau Ware
Design & Illustration by William Ellis
For a full schedule of these BGX events click here. For programmatic details please visit blackgotham.com.
**Black Gotham Experience runs April 22–July 31, outside of River To River.
If the RSVP form is full, don't fret – we welcome walk-ups! Be sure to arrive 30 minutes before the event to add your name to the onsite wait list. Due to limited capacity, entry is not guaranteed without a reservation. Please bring a valid photo ID to check-in.
Featured image courtesy of the artist.