River Sisters/Hermanas del Rio,Breakfast & Build,South Platte Coalition 1.0
Description
"Imagine a Colorado River, that again reaches the Sea and the People. A movement led by the People, to celebrate and restore our Rivers from their source to the sea, that reclaims our humanity by reconnecting ourselves with the wonder and promise of water and life." El Laboratorio
The River Sisters Partnership is a proof of concept of El Laboratorio, the research and innovation arm of Americas for Conservation + the Arts (AFC+A). The partnership is a bold, new framework for freshwater restoration based on intercultural collaboration between cities and towns that share the same rivers. After four years of concerted efforts, on March 22, 2018, the mayors of San Luis Rio Colorado, Sonora (Mexico) and Denver, Colorado (U.S.A), together with the governor of the Cocopah Tribe-Mexico and others signed a binational memorandum of understanding (MOU) to create the first River Sisters Partnership.
Thank you for your interest in the River Sisters Breakfast Meet & Learn. At this event:
- Keynote speakers and leaders from the San Luis Rio Colorado and Denver delegations will provide an overview and updates on the River Sisters Partnership and its different projects.
- The Denver Sister Park project will be presented and discussed with community leaders and other stakeholders from the Elyria-Swansea and Globeville neighborhoods.
Masters of Ceremony: Tariana Navas-Nieves, City of Denver
Blessing: Robert Cross
City of Denver Welcome Remarks: Councilman Albus Brooks
Opening Remarks: Jorge Figueroa, AFC+A Chief of Innovation Officer, El Laboratorio Principal
Hermanas del Río/ River Sisters Overview
RIVER SISTERS/ HERMANAS DEL RÍO PANEL
Moderator: Nita Gonzales, River Sisters Coordinator
Panel Delegates and Council Members:
Nancy Saldaña, Former President of the College of Sonoran Architects, Sonoran Urbanists Society, and River Sisters Council Member

Yuliana Dimas, Program Manager Pro-Natura Noroeste, Mexican Coordinator of River Sisters Partnership

Paul Cawood Hellmund, Instructor, CSU School of Global Environmental Sustainability; River Sisters Council Member and Principal of El Laboratorio

Rick Sargent, Denver Artist, and Rives Sisters Council Member

Jennifer Riley-Chetwynd, Denver Botanic Gardens Director of Social Responsibility and River Sisters Council Member
THE DENVER RIVER SISTERS PARK VISIONING WORKSHOP DISCUSSION
Moderators:
Paul Cawood Hellmund, Instructor, CSU School of Global Environmental Sustainability; River Sisters Council Member and El Laboratorio Principal
Jorge Figueroa, AFC+A Chief Innovation Officer, El Laboratorio Principal
CLOSING REMARKS & INVITATION TO ALEF VI SUMMIT "COMMUNITY RESILIENCE, FOOD SOVEREIGNTY & PUBLIC SPACES"
Irene Vilar, AFC+A Founder & Director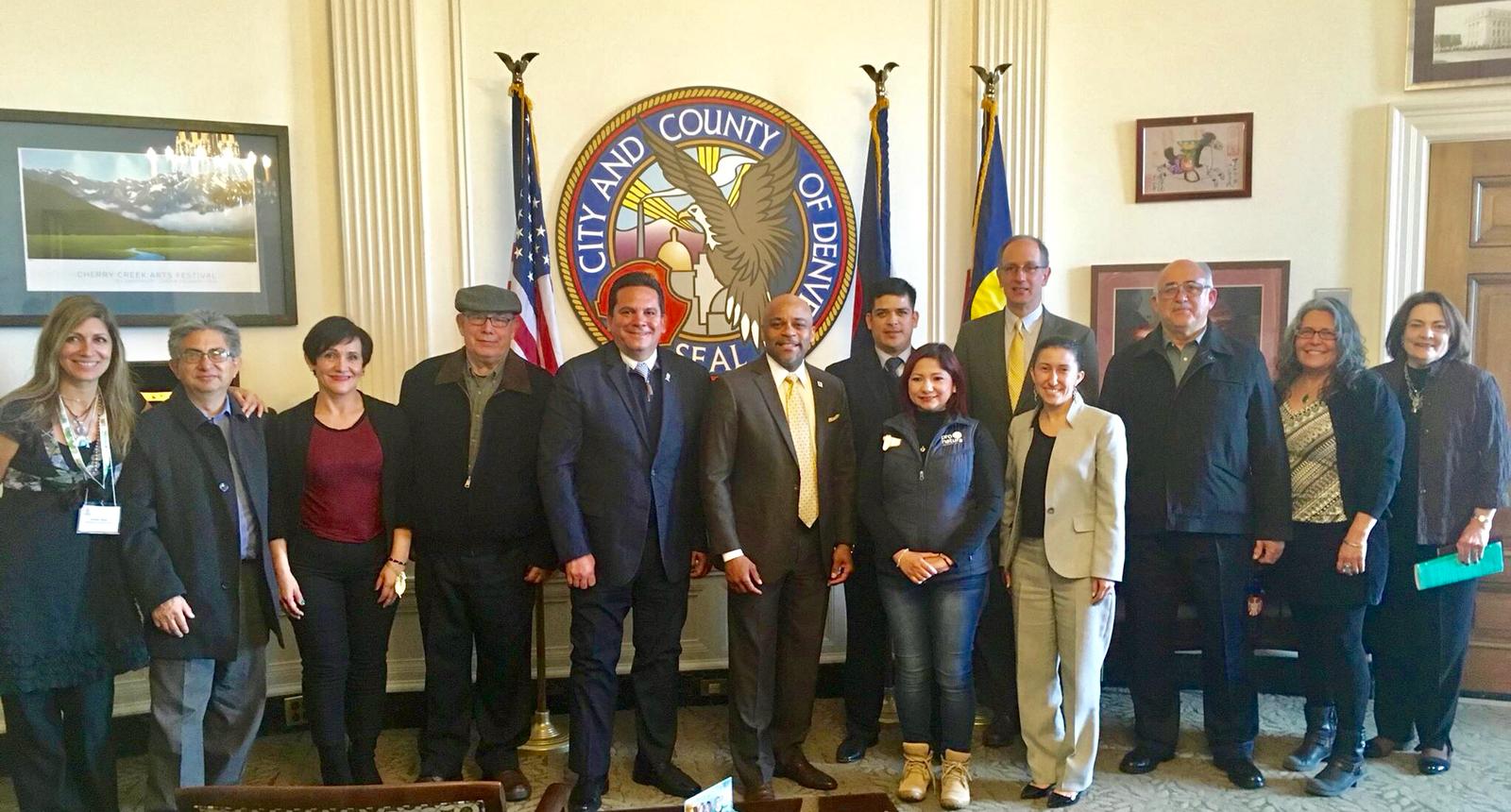 First Mexican River Sisters Delegation, visiting Mayor Michael Hancock