Event Information
Location
River Series at Harbor Town Amphitheater
740 Harbor Bend Rd
Memphis, 38013
Ticket to all three spring shows plus an exclusive River Series T-shirt
About this event
The River Series is a fund-raiser for the Maria Montessori School. We host three shows at our on-campus amphitheater every spring and fall, bringing an eclectic mix of local and touring acts together for performances at a truly special place in Downtown Memphis. This spring series is sponsored by Wiseacre Brewing, Guaranty Bank, Downtown Memphis Commission, Miss Cordelias and WYXR and produced by Goner Records. Tickets are $10 for adults and $5 for kids in advance at riverseries.org. If space is available tickets will also be available at the door the day of the show. All proceeds support the Maria Montessori School.
This year we are offering a special supporter pass - You get tickets for all three spring shows as well as an exclusive T-shirt designed by Tom Martin for $50.
APRIL 30
GREG CARTWRIGHT'S WHELK STALL
Debut of new project from Greg Cartwright (Reigning Sound, The Oblivians), who for years now has shown the ability to conjure up the best of 50s and 60s rock and roll, soul, blues and country music and reapply them in his own work in a way that feels both familiar and still completely unique.
"Cartwright [has an] extraordinary ear for heartbreaking melodies and artful arrangements" - The Guardian
"Cartwright's songwriting is never less than a joy" - MOJO
AQUARIAN BLOOD
Critical raves over the past two albums of haunting folk-psych have pushed JB and Laurel Horrell to expand the live version of their shape-shifting band Aquarian Blood. Their performance at Gonerfest last September was one of the festival's biggest surprises.
"Bending the Golden Hour [is] an album that turns its nose up at stiff professionalism, embracing a lived-in familial charm. Co-piloted by J.B. and his wife, Laurel Horrell, the Memphis band entered the world as a fire-breathing art-punk outfit before pivoting to the sleepy psychedelic folk that dominates this third record. As the music softens and slows, the punkish air of looseness and spontaneity lingers." - THE NEW YORKER
"Haunted, elemental goth blues" - DUSTED
DJ: Mike Brown
MAY 14
JEREMY & THE DRIP EDGES
Jeremy Scott's debut album "Bear Grease" came out in February 2022. The Memphis musician has collaborated with all sorts of Memphis luminaries, including Harlan T Bobo and Greg Cartwright, and has been a long-time WEVL DJ, where his show "Out on the Side" explores all sorts of folk rock, garage, pop and psych sounds. Scott mines similar territory on this first album, which he recorded with Graham Burks.
"[While the album is] steeped in Scott's love for the folk rock and psychedelia of the '60s… the guitar solos evoke The Electric Prunes at their best; the riffs jump and jangle; the beats stomp your blues away." - THE MEMPHIS FLYER
Tm. PRUDHOMME'S FAKE
New project from Tim Prudhomme of the legendary 90s bay area indie band F*** (Matador Records), who just finished a Crosstown Arts residency and successful show pitting two of his own bands against each other. Everyone won! He also hosts the New Untitled Show Tim and Steve Show on WYXR with Steve Shelley (Sonic Youth) every other Monday night.
DJ: Eric Plumley
JUNE 4
MOUSEROCKET
Rare live show from Memphis vets featuring songwriters Alicja Trout (River City Tanlines, Alicja Pop) and Robby Grant (Big Ass Truck, Duet for Mellotrons). Memphis Symphony Orchestra cellist Jonathan Kirkscey adds depth and texture to this guitar-oriented indie rock group.
IBEX CLONE
Memphis buzz band featuring members of Hash Redactor, NOTS and Ex-Cult, Ibex Clone creates a unique version of post-punk indie pop that escapes nostalgia with heavy rhythms, bent chords and inventive lyrics. Debut album coming later this year on Goner.
DJ: Natalie Hoffmann
4pm Doors and DJ / 5pm and 6pm shows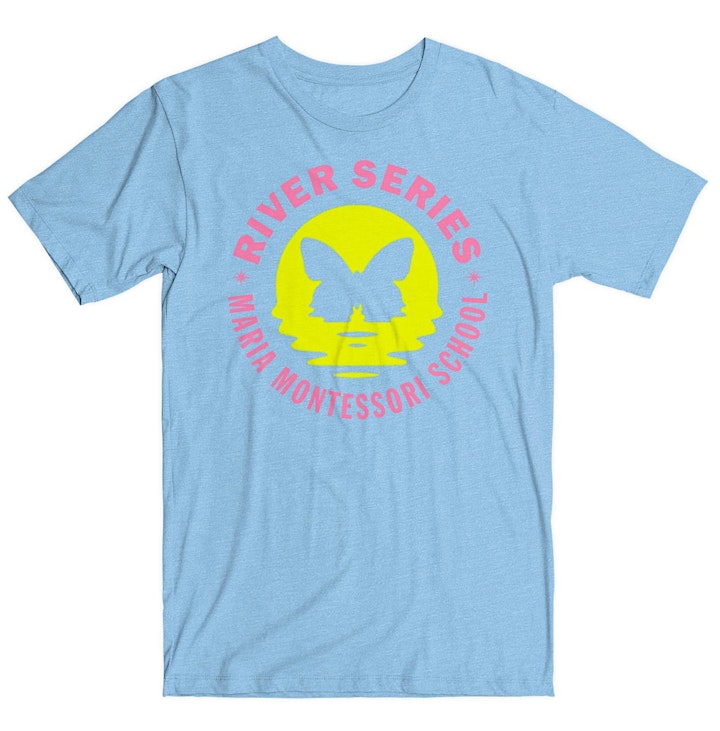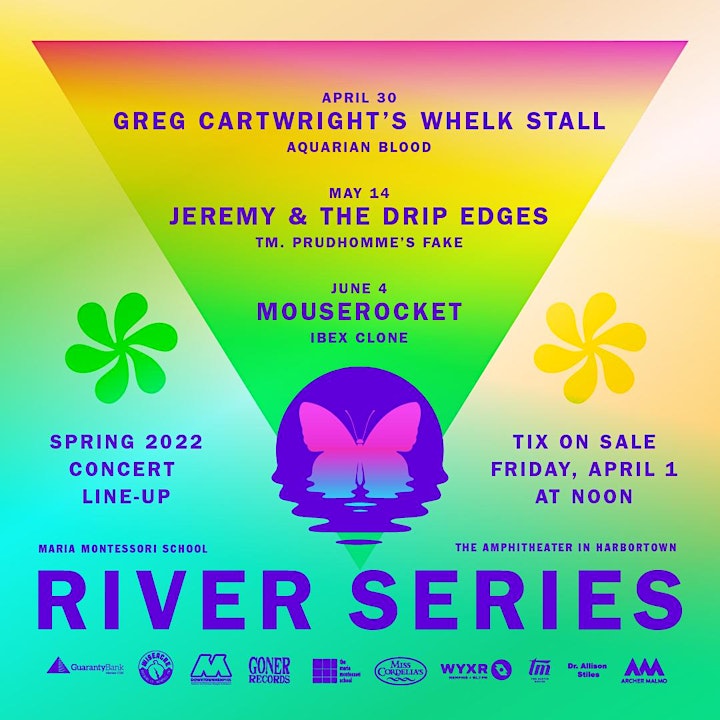 Date and time
Location
River Series at Harbor Town Amphitheater
740 Harbor Bend Rd
Memphis, 38013