Description
River-Sea Chocolates - A Craft Chocolate Factory in Chantilly VA is excited to celebrate one year of operations! This year has come with exciting successes under our belt, like pioneering USA's first wind-powered cargo ship, and growing in the wonderful community around our Chantilly homebase.
We welcome all DC area chocolate lovers to visit our working chocolate factory for a day of tours, tastings and activities! Factory tours are usually by appointment only, but for our anniversary, we will unlock the doors and provide lots of samples and cool cacao drinks to try. Taste chocolate from different bean origins, including: Fiji, Peru, Nicaragua, Tanzania, India, Venezuela, Colombia and even USA! See how we make chocolate from the bean to the bar using equipment, much of it we engineered ourselves. Learn about our environmental and social mission, and the transformative benefits of ethical cacao farming.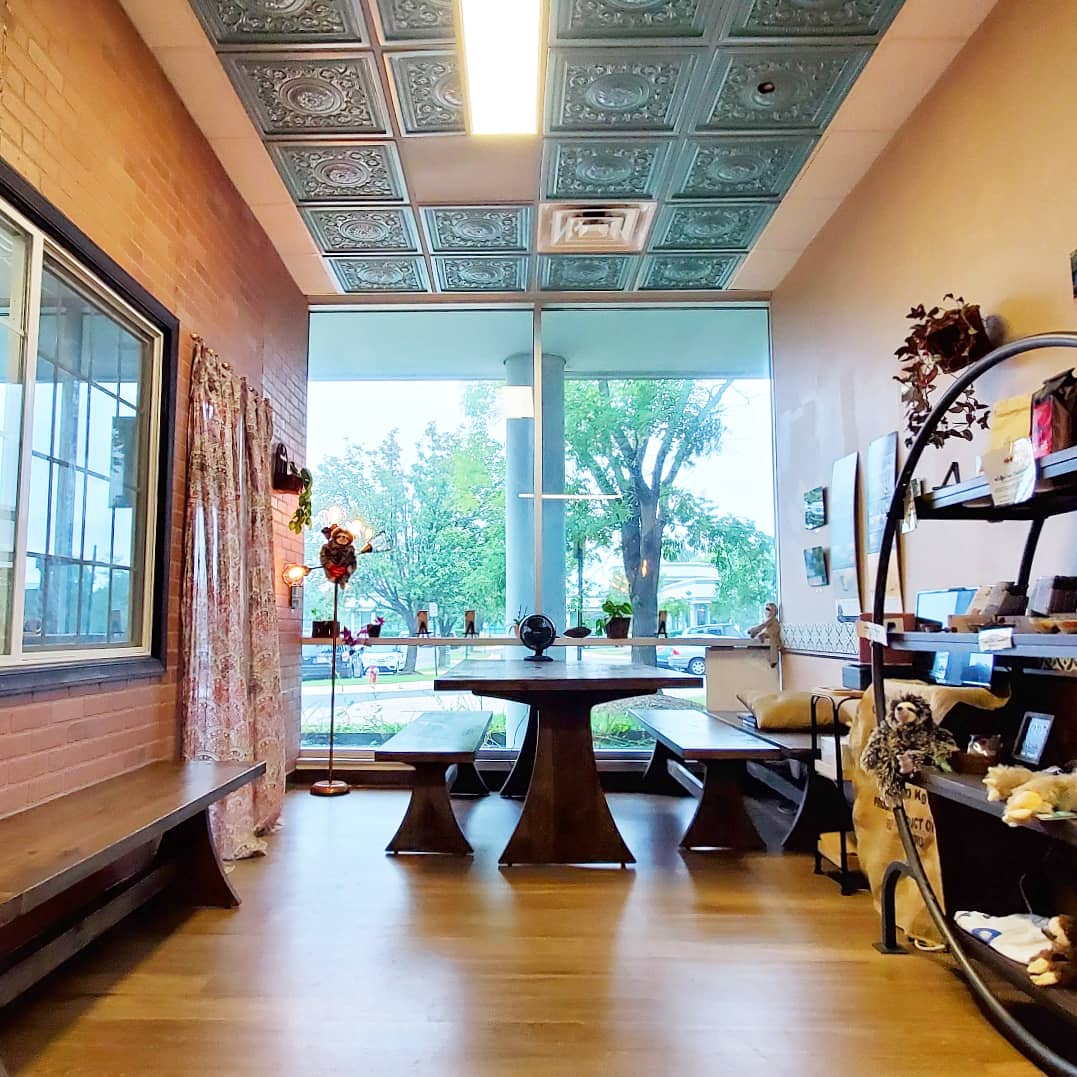 Since space is limited, we ask you register for one of the timed entry tickets through Eventbrite. Tickets are required for everybody, except babies-in-arms. Timed entry gives you access to:
Guided tours of the production facility throughout the day - an interactive, hands-on tour

Samples of our chocolate line including chocolate from around the world!

Samples of cacao juice (made from the cacao fruit)

Samples of traditional whole-bean hot chocolate, you can add organic milk, coconut milk, cayenne, and more

Afternoon tea - Chocolate and Tea pairings provided by Elden Street Tea Shop

Kid friendly coloring table - printed on sustainable paper
We also have additional cost experiences scheduled throughout the day:
Chocolate bar decorating! - We'll pour you the base of milk or dark chocolate and then you get creative and artistic. Build your perfect chocolate bars with natural ingredients (rose petals, Himalayan Salt, strawberries, spices, nuts, coconut flakes, etc)

Guided chocolate tastings! - Enjoy 4 pieces of chocolate specially selected as one of our Chocolate Jedi Masters leads you through the story behind each piece. Cacao Juice and palate cleansers are included in the experience.

Guided Chocolate and Beer Experience! - Enjoy locally brewed chocolate beer, beer paired with chocolate, and local craft pretzels! River-Sea Chocolates provides cacao to many local area breweries to make chocolate stouts. Come try them all, as well as locally brewed beer paired with chocolate, and pretzels from Nordic Knots.

Guided Chocolate and Wine Pairings! - Enjoy 4 chocolates perfectly paired with a side of four sustainable wines. Allow a wine expert borrowed from The Wine Attic in Clifton to lead you through the flavor experience and story behind the fine products.

Pao de Quijo - Brazilian Cheesy Bread - a delicious gluten free bread $1 per biscuit
NOTE: If you purchase a ticket for one or more of the paid experiences, you DO NOT NEED to also get a timed entry ticket, you may enter at any time.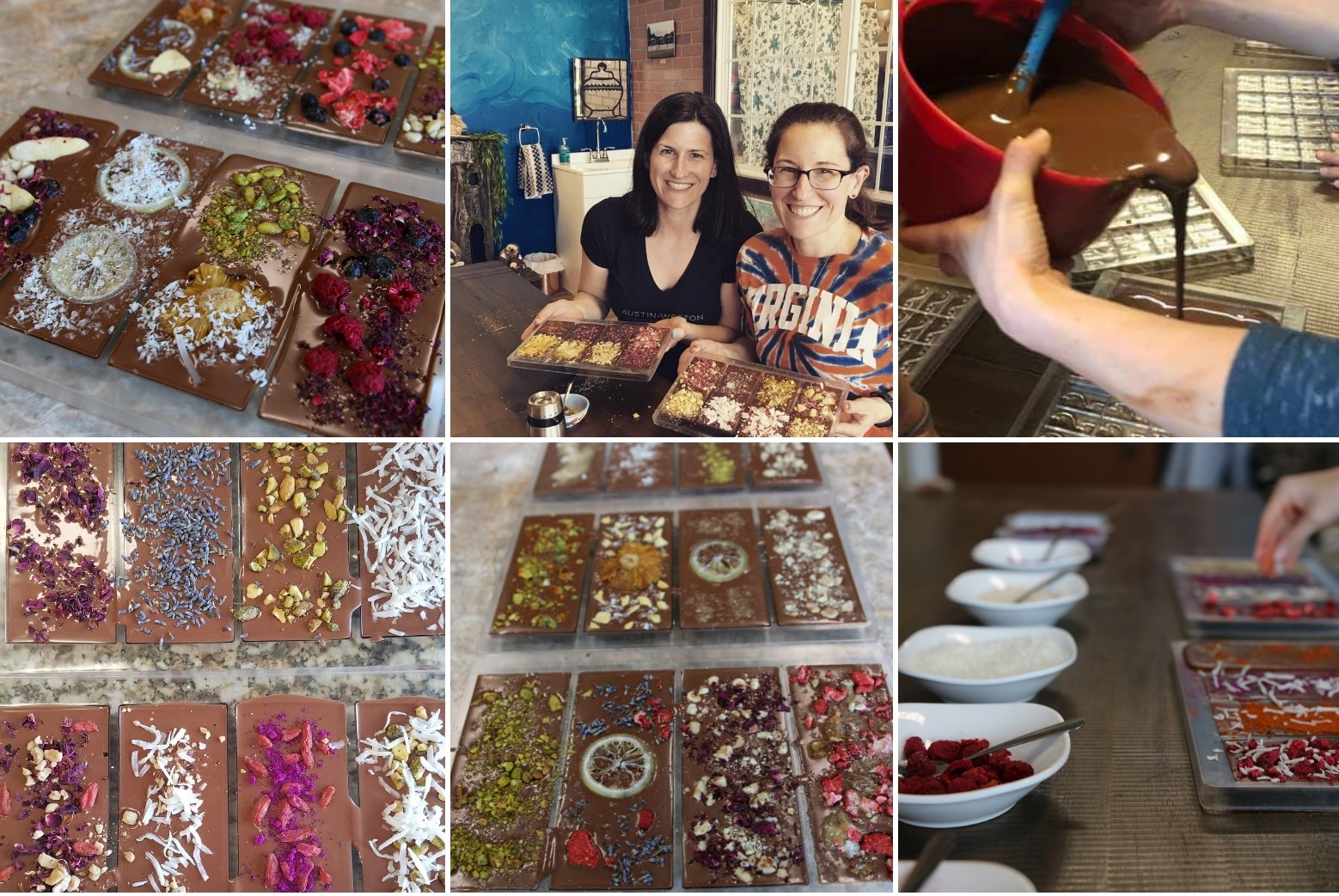 Where in Chantilly VA is the Chocolate Factory?
Our new modest sized factory space contains room for production, classes and small events. We're located across the street from the Dulles Expo Center, behind Senor Ramon's Taco and Tropical Smoothie Cafe, and next door to Ono Brewing Company and Odd BBQ.
What makes River-Sea Chocolates Special?
River-Sea Chocolates partners with small farms to source sustainably grown fine cacao beans. Our bars have no artificial flavorings or emulsifiers, and contain less sugar than most other bar chocolates. River-Sea Chocolates has been recognized by local food bloggers and food critics. We recently ranked 9.01 on C-SPOT, the highest of any bean-to-bar maker in the region. In April, River-Sea pioneered a project to bring the first wind-powered/ pollution free cargo import to the USA! The beans for this shipment came from the Santa Marta region of Colombia, a unique mountain-coastal region.
Where do River-Sea Bars Sell?
River-Sea Chocolates launched in Dec 2017 from Sterling VA in a shared kitchen space and we've been growing every month. We currently sell bars to 25 small local businesses in Northern VA, DC, Maryland, Ohio, and Indiana. See the list of our community partners on our website www.riverseachocolates.com.
Why are there Sloths Everywhere?
Come talk to us about the story of our mascot Coco the Sloth!
How kid-friendly is this event?
We are a small, family-owned business and want to be kid-friendly. If you like our chocolate factory, and want us to succeed in the community, please help us! Don't let your child eat all the samples - just one of each. Help keep the kids from bumping and climbing things. Even normally calm kids get a little extra giddy with chocolate and excitement :). And most of all, support our business by buying some delicious, eco-friendly, community-focused treats to enjoy yourself or gift to a friend!
All children, except babies-in-arms, need to have an entry ticket. Strollers are not permitted, but there is a covered area for strollers to park right outside our building.