Description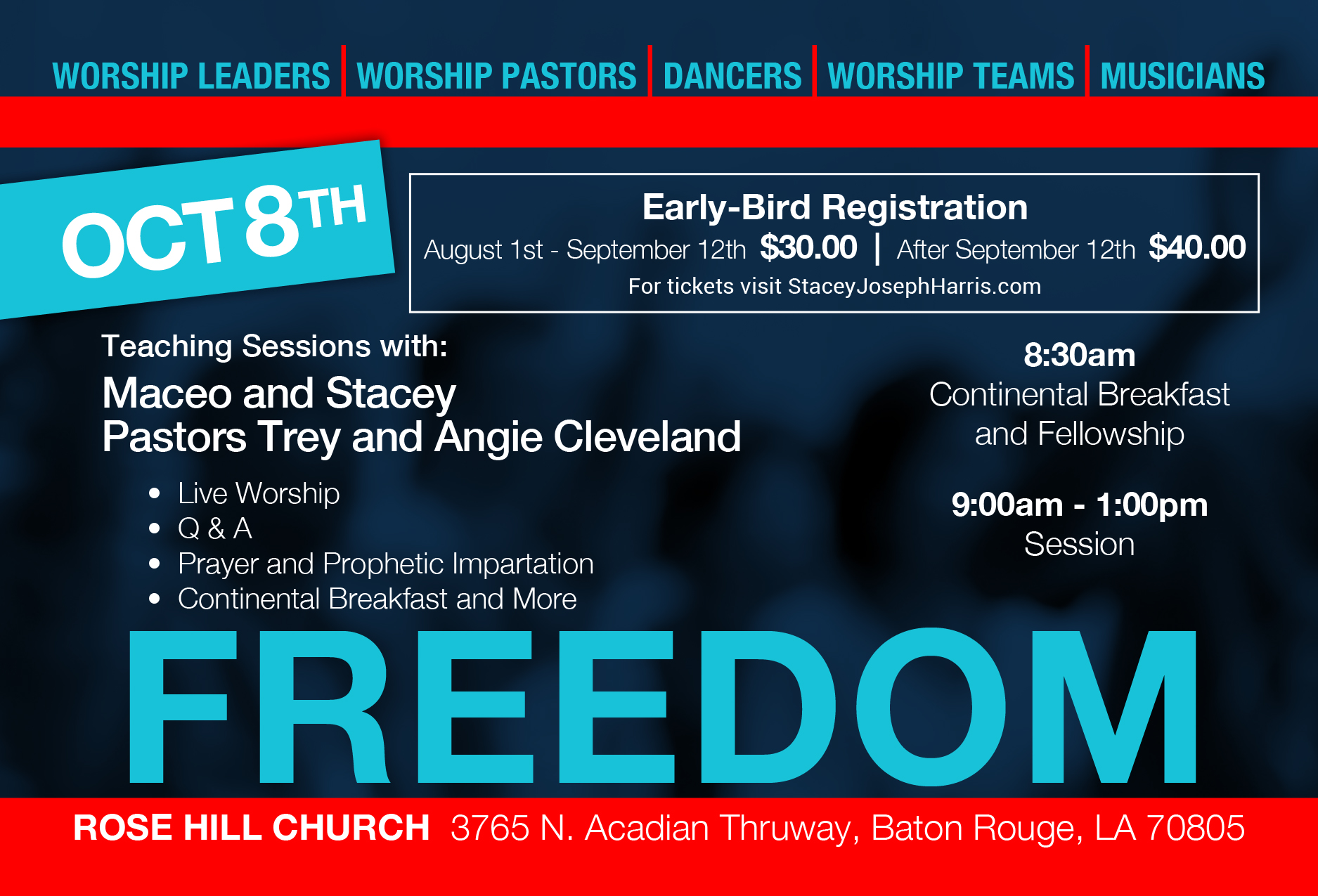 5 power-packed sessions designed with you in mind! Topics include, but are not limited to:

Identity - Developing an understanding of "who" you are outside of "what" you do!

Building Great Teams - How to effectively cultivate a community of accountability, spiritual growth, and fellowship.

Worship Design - Practical ways to connect and reinforce the word and worship.

Prayer - The importance of prayer in worship and everyday living.
Flow - Nurturing moments vs. Clever transitions. Developing sensitivity to atmospheres.
Please direct any questions or concerns to:
Carla Borskey
info@jstaceymusic.com
1.877.767.1547