River of Life Church for all Nations - Prophetic Healing & Deliverance Serv...
Description
RIVER OF LIFE CHURCH FOR ALL NATIONS INVITES YOU TO THE PROPHETIC HEALING AND DELIVERANCE SERVICE
FRIDAY DECEMBER 15, 2017
AT 7:00PM --------DOORS OPEN AT 6:45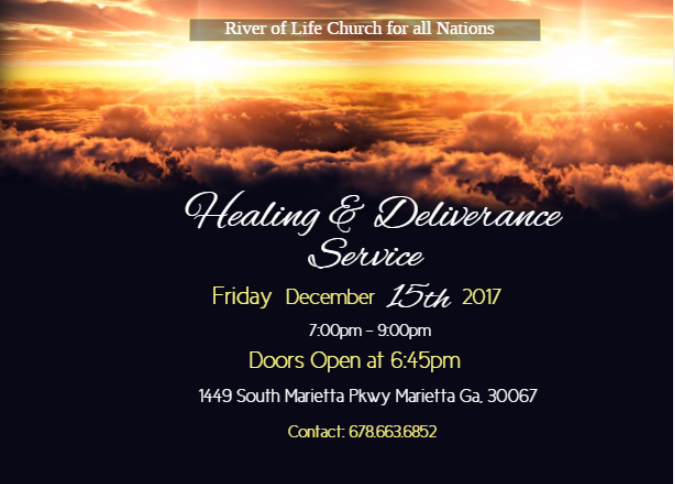 pm
PLEASE COME OUT AND EXPERIENCE A MIGHTY MOVE OF GOD. IF YOU NEED HEALING PHYSICALLY, EMOTIONALLY, MENTALLY ..........THIS IS THE PLACE TO BE!!!!
JESUS SAID THAT HE HAS COME TO SET THE CAPTIVES FREE!!!!
SEE YOU THERE!!!!!!!!!!!!!!!!!!