Description
Serve Day will bring together 100 citizens to complete 10 small service projects in the River Market neighborhood. Starting with a 30-minute brunch at Homesteader Café, we'll send out teams of 10 with a project leader to complete their project. Teams will meet up after finishing the projects to celebrate with snacks. All participants will also receive an awesome free t-shirt designed by Daniel Doelling.
Schedule
Each "cohort" or group of 30 volunteers is scheduled to show up at Homesteader Cafe at 30-minute intervals. For the first 30 minutes, you'll enjoy a hot brunch and learn about the project you'll complete with your 10-person team. Next, you'll head out with your team leader to the "project site" and get your hands dirty for 2 hours. After finishing your project, volunteers will come back together at 3:30 for a post-event celebration! We'll have snacks, water, and a free t-shirt waiting for you and your team at the DE Lofts courtyard (512 Delaware).
Cohort #1
12:30 Brunch at Homesteader Cafe
1:00-3:15 Work on project with your 10-person team
3:30 Celebrate your work!
Cohort #2

1:00 Brunch at Homesteader Cafe
1:30-3:15 Work on project with your 10-person team
3:30 Celebrate your work!
Cohort #3

1:30 Brunch at Homesteader Cafe
2:00-3:15 Work on project with your 10-person team
3:30 Celebrate your work!
Parking
Homesteader Cafe's parking lot is across the street on the NW corner of 7th and Walnut. There is additional free parking at the SE corner of 7th and Main.
What To Bring
Wear comfortable clothes that can get dirty like jeans and tennis shoes. Bring a pair of work gloves.
Check-in Volunteers
Check-in volunteers will help with registration and the post-event celebration. If you're joining us for brunch, meet at 11:30am at Homesteader. If you plan to eat before you come, start time is 12:00pm.
Donations
We are accepting donations toward the cost of the event (brunch, t-shirts, project costs, etc.) on our website. You can also make cash donations at the event. All donations over the cost of the event will go to River Market Community Improvement District.
1. Visit http://www.rmcchurchkc.com/.
2. Click Give at the top right.
3. In the new window that opens up, choose a donation amount and select RM Serve Day as the desired fund.

Why are you throwing this event?
Make a cleaner, more beautiful neighborhood
Create unity and friendship among neighbors--residents and businesses alike
To make new friends and have fun!
Questions
Call Laura at 816-352-7122 or email laurahayskc at gmail.com. Make sure you join the Facebook event to stay up to date!
What does the t-shirt look like, and is it actually cool?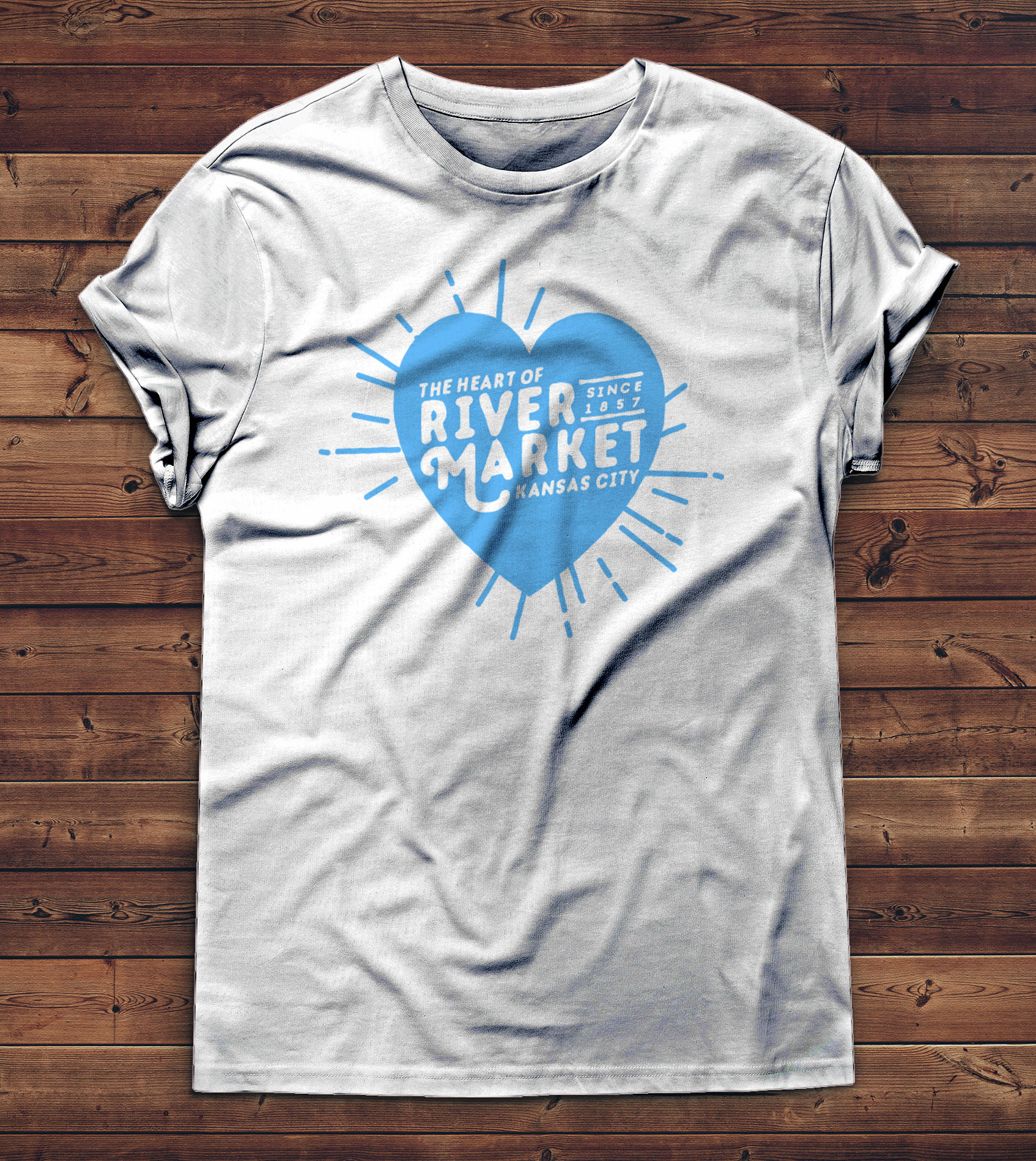 Yes.