The Edmonton Poetry Festival is proud to present Dr. Sharanpal Ruprai and Saraswoti Lamichhane to read and perform their poetic work.
About this event
Hosted by Nisha Patel, Dr. Sharanpal Ruprai and Saraswoti Lamichhane will share their work and share in conversation about their common themes and differences, the history of their work and practice, and their plans moving forward. This event is funded by the Canada Council for the Arts.
Saraswoti is a mother of two happy daughters. She is a life celebrator and loves exploring beyond her world. At the age of twenty-four she decided to transplant her life from Nepal to Canada. She claims to have nature as her second mother. She loves wandering around the prairie with her camera gears. Today, she will be reading some of her narrative poetry, mostly from Nepal.
Dr. Sharanpal Ruprai is a poet and an Associate Professor in the Department of Women's and Gender Studies at the University of Winnipeg. Her début poetry collection, Seva was shortlisted for the Stephen G. Stephansson Award for Poetry by the Alberta Literary Awards in 2015, and her most recent collection, Pressure Cooker Love Bomb, was shortlisted for the prestigious 2020 Annual Lambda Literary Awards, the Robert Kroetsch award for poetry (Alberta), the Lansdowne Prize for Poetry (Manitoba) and was the Goldie Finalist for Poetry (International). She is the director of two short experimental films, (Narrow Field of Vision) and Home Economics. Sharanpal Ruprai was the 2019-2020 Canadian Writer-in-Residence at the University of Calgary. She will be the new editor for Contemporary Verse 2: The Canadian Journal of Poetry and Critical Writing (CV2) in July 2021. Her play, "Bollywood Basement Boutique" was selected by Theatre Calgary's inaugural Page to Stage festival in 2021.
Nisha Patel is the City of Edmonton's 8th Poet Laureate Emeritus.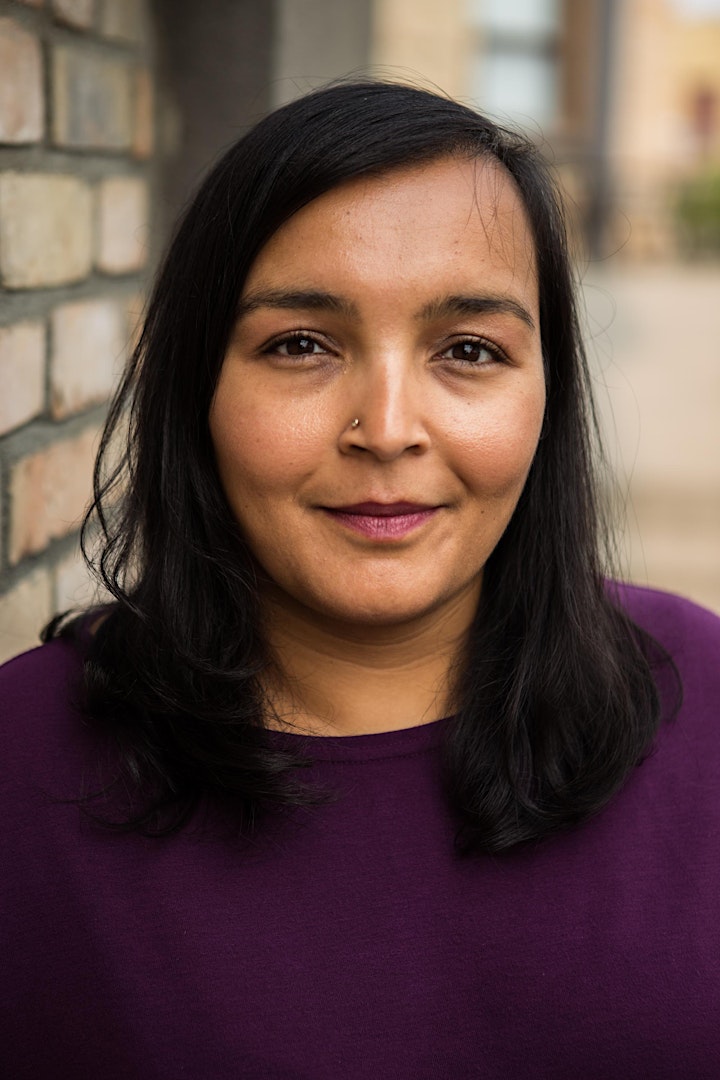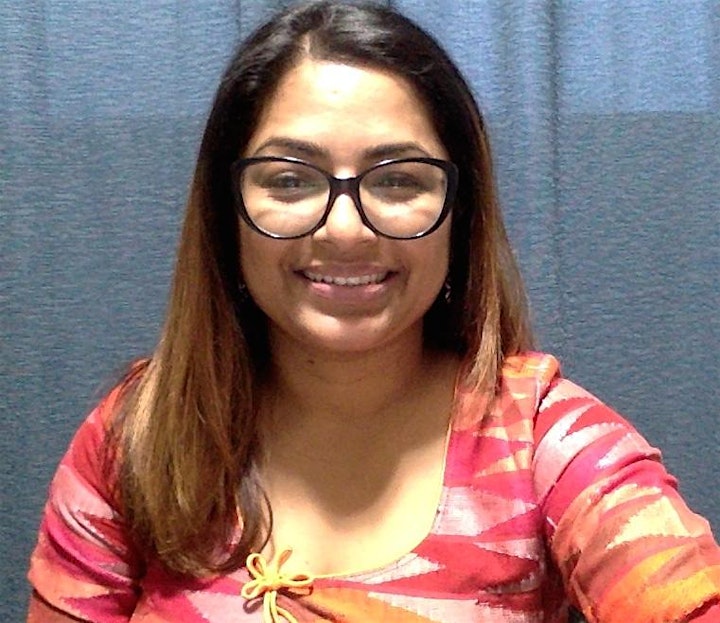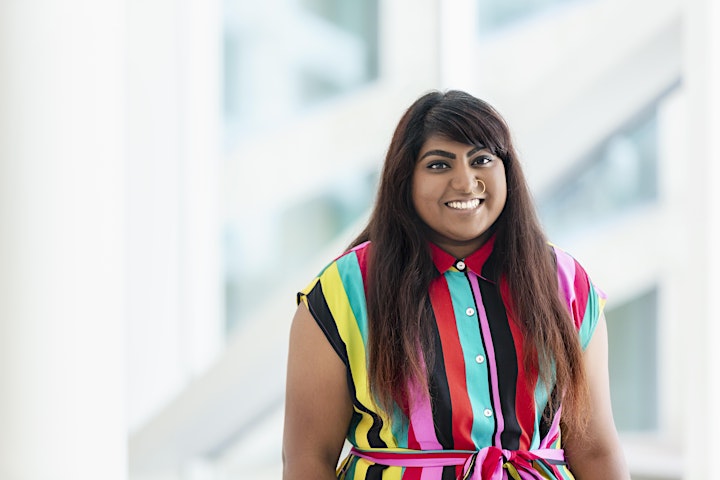 Organizer of River City Reading Series with Dr. Sharanpal Ruprai