Calling all Nature Sleuths! Join Tualatin Riverkeepers at River Adventures Summer Camp this June!
About this event
Life isn't about knowing, it's about learning! And the best way to learn and explore is to ask questions. Nature Sleuths is designed to get you thinking about how the natural world works by using your detective skills to investigate our ecosystem and all the living things in it.
Nature Sleuths is geared for youth participants ages 7-10 years old. River Adventures Summer Camp fees are $55.00 for non-members. Please contact dana@tualatinriverkeepers.org for information on applying the member discount at checkout, or other financial aid questions.
IMPORTANT! PLEASE READ BEFORE REGISTERING:
The COVID-19 pandemic is still ongoing and many public health restrictions will be in effect throughout the summer. In order to provide River Adventures Summer Camp safely, we're doing things a little bit differently so that we can allow our community to participate in-person with us, while still being as responsible as possible. This year, we are providing a hybrid model with both in-person and online components.
On Monday and Tuesday, Nature Sleuths will have online activities to do at home at your own pace. On Wednesday, Nature Sleuths will join us at Dirksen Nature Park for in-person camp activities. On Thursday, Nature Sleuths will join us at Cook Park for our camp paddle trip. Due to state and city guidelines, we are required to limit in-person contact to 10 participants at a time. To accommodate as many campers as we can, we are capping registration to 20 total participants, and holding our in-person activities in half-day sessions to meet the 10 participant stable group requirement. When you register a camper for camp, please choose either a "morning" registration or an "afternoon" registration that will apply throughout the whole week of camp.
Morning sessions will meet from 9:00AM until 12:00PM.
Afternoon sessions will meet from 1:00PM until 4:00PM.
Unfortunately, we cannot mix and match morning and afternoon sessions as we are required to keep our groups separate to minimize transmission risks. We are also requiring face masks during in-person activities at Dirksen Nature Park and while getting in and out of boats at Cook Park, and are not providing snacks.
We know this is different and a little confusing, so here's a breakdown of a sample registration: when you visit our registration site by clicking "Register Here" below, you can choose between two ticket types called Nature Sleuths - MORNING or Nature Sleuths - AFTERNOON. If you choose to register with a Nature Sleuths - Afternoon ticket, you will participate in two days of online camp on Monday and Tuesday throughout the day, and then join us from 1:00PM until 4:00PM in the afternoon on Wednesday and Thursday for camp or paddle activities. You can purchase multiple tickets if you have more than one child attending camp, but again, an individual child cannot come in the morning on one day and the afternoon the next. We know that's frustrating, but it is a requirement at this time.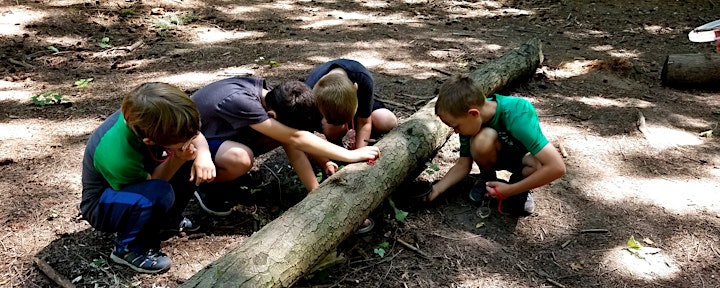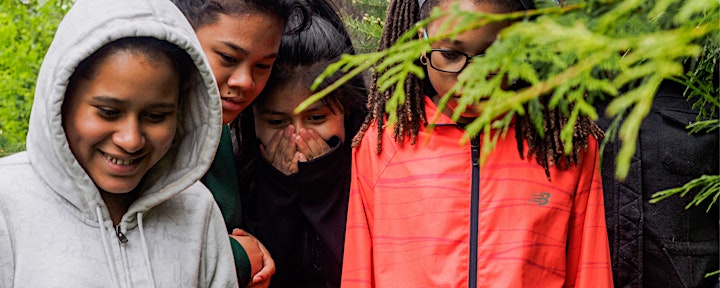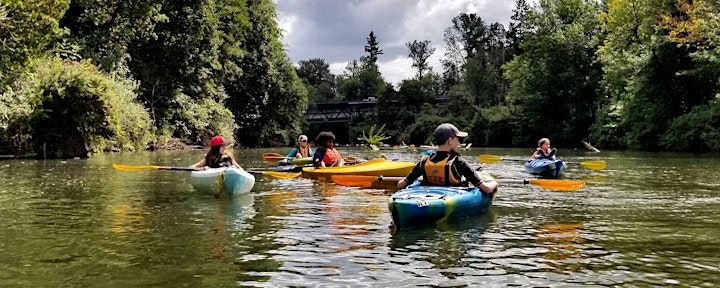 Organizer of River Adventures Summer Camp - Nature Sleuths