Learn about the launch of the RIVAGE PM5 and RIVAGE PM3 control surfaces, as well as the DSP-RX and DSP-RX-EX DSP engines.
About this event
Join us Wednesday, June 10th for an online look at the latest release from Yamaha Pro Audio. Featuring the RIVAGE PM5 and RIVAGE PM3 control surfaces, as well as the DSP-RX and DSP-RX-EX DSP engines.
Yamaha Systems Application Engineer, Kevin Kimmel, will be on-hand to provide a closer look at the latest in Yamaha's RIVAGE digital mixing consoles series.
The Expanded RIVAGE Series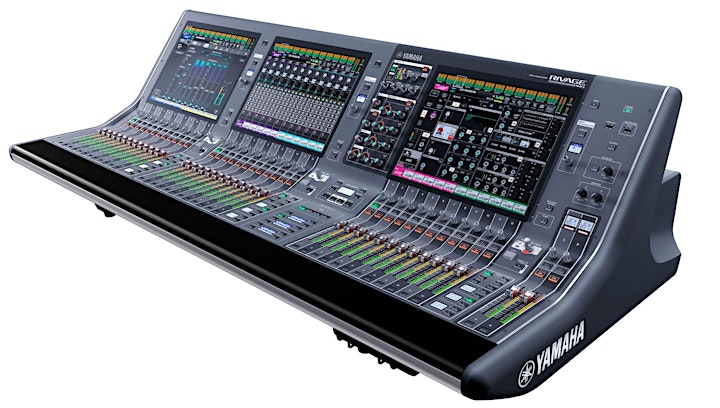 RIVAGE PM5
The PM5 is the latest in the evolution of the RIVAGE PM Series control surfaces. In a similar layout to the RIVAGE predecessors, the PM5 features 3 Centralogic style bays, but now with a total of 3 large, capacitive touchscreens to allow for multi-finger gestures. Yamaha has reduced the number of knobs in the third bay to reduce the overall footprint and make room for the integrated third screen. Additionally, meters that were previously above each channel's ON button have been moved to be along the length of the fader for higher visibility and granularity. Channel scribble strips have been removed – replaced with naming along the lower sections of the screen – bringing the touchscreens closer to the user for a more efficient reach across the entire console.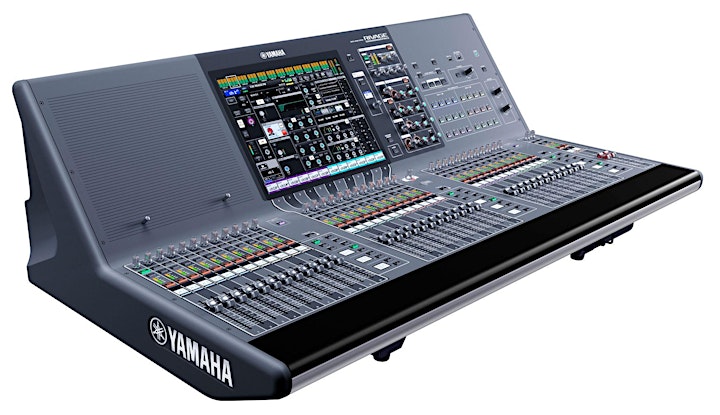 RIVAGE PM3
The PM3 scales things down with a 45-inch-wide surface (only slightly wider than a CL5 digital mixer) but retains the 38 faders – three bays of 12, with two masters – found on the PM10, PM7, and PM5. Featuring a single, multi-gesture touch-panel display and condensed selected channel section, the PM3 is ideal for users needing a compact surface that packs the full punch of the RIVAGE series. Although slimmer in size, the console is compatible with both new DSP engines and does not compromise in I/O capabilities, including up to 288 input channels when paired with the DSP-RX-EX.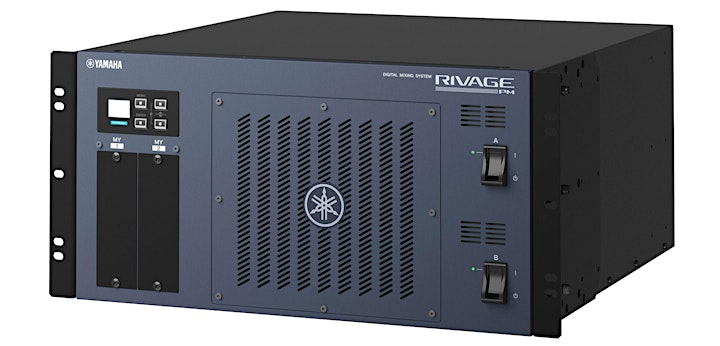 DSP-RX and DSP-RX-EX
The new brains of the RIVAGE series are an evolution of the modular DSP engine design and are available in two options. The DSP-RX unit provides 120 inputs, 48 mix buses, and 24 matrices. The DSP-RX-EX provides 288 inputs, 72 mix buses, and 36 matrices. Both DSP engines are built on the same platform, so if you purchase a DSP-RX and need additional horsepower down the line, a DEK-DSP-RX expansion kit can be added to upgrade the DSP-RX to full DSP-RX-EX specifications.