Artist and Disability Activist Riva Lehrer in conversation with Lawrence Weschler
About this event
That Riva Lehrer is alive at all is a matter of remarkable luck and coincidence. Had it not been for the fact that in 1958, her mother was working as a researcher in a lab doing groundbreaking work on natal anomalies, Ms. Lehrer might not have long survived her birth. But she benefited from both innovative surgeries—and the visionary attentions of that mother. Now, decades later, Ms. Lehrer has become a leading figure in Disability Culture in the United States, known internationally as a portrait artist whose work challenges staid conceptions of beauty, through images that depict the power and allure of variant bodies—and lives.
On this occasion (as it happens, of the 46th anniversary of the death of her mother), Ms Lehrer will be conversing with Lawrence Weschler, who last year blurbed her extraordinary new memoir, Golem Girl, as follows:
"Oy, what a story: Job, eat your heart out! In Riva Lehrer's life chronicle, an appalling fate (and I don't just mean the circumstances of her birth) gets visited upon an invincible character, and the result is a wincing-wise tale, by turns harrowing and hilarious, cut clean through with flecks of grace and beauty."
This conversation is part of the series "Mr. Weschler's Cabinet of Wonders," as part of "SunShip: The Arc That Makes The Flood Possible," Arts Letters & Numbers' exhibition in the CITYX Venice Italian Virtual Pavilion of the 17th Venice Architecture Biennale.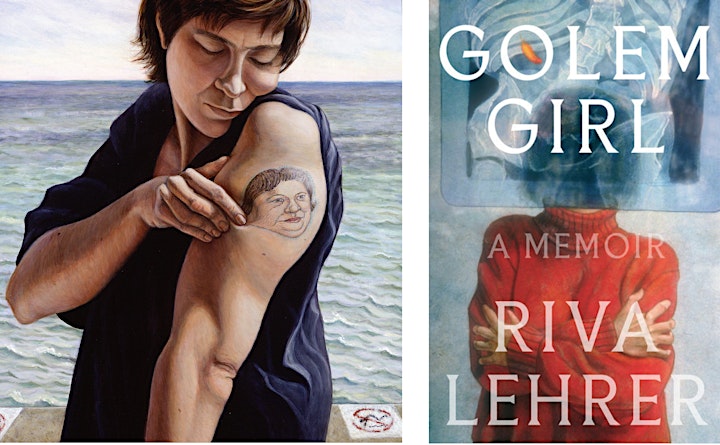 Born in Cincinnati in 1958, one of the first individuals born with spina bifida to benefit from the surgical breakthroughs at the time, Riva Lehrer went on to study at the University of Cincinnati and the School of the Art Institute in Chicago. As an artist, writer, and curator, she focuses on the socially challenged body, and is best known for representations of people whose physical embodiment, sexuality, or gender identity have long been stigmatized.
She was a longtime professor of anatomy at the SAIC and currently teaches figuration in its graduate program. At the Medical Humanities Departments of Northwestern University, she instructs first-and-second-year medical students, in an innovative, Gross Lab portraiture class that explores "unacceptable" fetal bodies in order to challenge ideas about normality and disability.
As a curator, she created early groundbreaking exhibits of work that engaged with issues of disability, illness, and impairment. Afterwards, she helped found the Disability Culture Program at Access Living, one of the most influential Centers for Independent Living, working under the legendary Marca Bristo.
Her 2020 memoir, Golem Girl, published by the One World imprint of Penguin/Random House, won the 2020 Barbellion Prize for Literature and was a finalist for the National Book Critics Circle Award.
Riva Lehrer is represented by Regal Hoffman & Associates literary agency, NYC, and by the Zolla/Lieberman Gallery in Chicago. For imagery and more, see www.rivalehrer.com.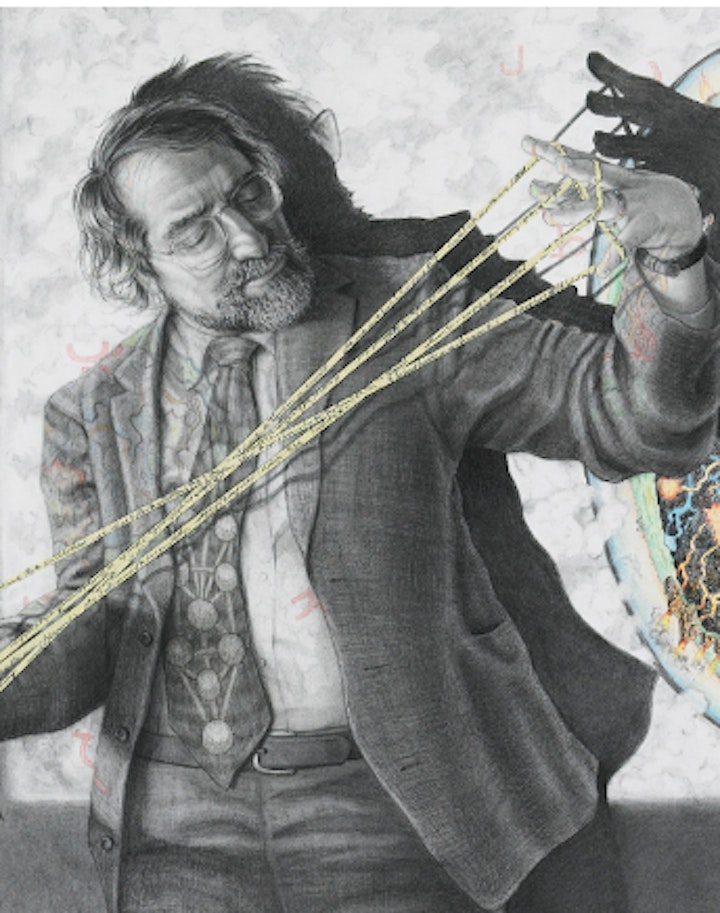 Lawrence Weschler was for over twenty years a staff writer at The New Yorker, where his work shuttled between political tragedies and cultural comedies, and then the director, now emeritus, of the NY Institute for the Humanities at NYU and concurrently the artistic director, also now emeritus, of the Chicago Humanities Festival. He continues to write regularly for the likes of Vanity Fair, The Atlantic, the New York Times Magazine, The Nation, McSweeneys and The Believer. His over twenty books include Seeing is Forgetting the Name of the Thing One Sees (on light and space artist Robert Irwin). Mr Wilson's Cabinet of Wonder (on LA's Museum of Jurassic Technology), Vermeer in Bosnia, and more recently, a biographical memoir chronicling his thirty five year friendship with the neurologist Oliver Sacks, And How are You, Doctor Sacks?
For more, see www.lawrenceweschler.com
(all images by Riva Lehrer)
Organizer of Riva Lehrer in conversation with Lawrence Weschler
The events in this series are part of "SunShip: The Arc That Makes The Flood Possible," Arts Letters & Numbers' exhibition in the CITYX Venice Italian Virtual Pavilion of the 17th Venice Architecture Biennale.
Arts Letters & Numbers is a 501c3 non-profit arts and education organization dedicated to creating new structures and spaces for creative exchange across a wide range of disciplines, including architecture, visual arts, theater arts, film, music, dance, humanities, sciences and social sciences. Arts Letters & Numbers conducts workshops in educational and cultural institutions worldwide, while operating an ongoing series of programs: residencies, lectures, studios, exhibitions, music and theater performances and film productions, at its campus ("The Mill") in Averill Park, New York.