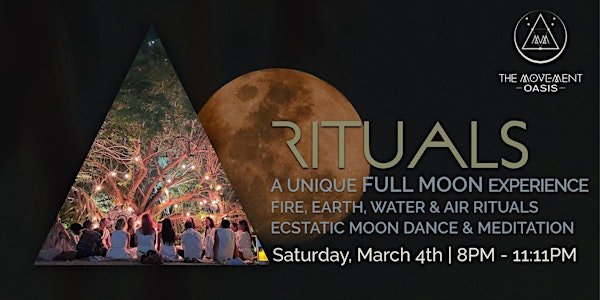 RITUALS - Full Moon Experience
RITUALS is a Full Moon Experience like no other. We've created an experiential journey for you!
By The Movement Be here now
When and where
Date and time
Saturday, March 4 · 8 - 11:11pm EST
Location
The Movement Oasis 185 NE 84th St Miami, FL 33138
About this event
Rituals - Full Moon Experience on March 4th
Join us on March 4th at 8 PM as we celebrate the full moon with a series of powerful rituals. Hosted at The Movement Oasis, this event offers a safe and sacred space to honor and transmute whatever is no longer serving you. Come as you are, with all your fears, hopes, and dreams.
The evening kicks off with the opening of doors at 8 PM, where you'll discover The Movement Oasis and experience the following rituals:
Transmute with Fire Spirit: Facilitated by Ian Darrah, this ritual involves releasing and transmuting anything that is no longer serving you in a burning ceremony.
Purify with Mother Water: Facilitated by Krista Mille, this ritual uses the ancient wisdom of water to purify and bring clarity and calmness to your mind and spirit. You'll have the opportunity to pray to the waters.
Manifest and set your intentions: Facilitated by Suey, this ritual activates your throat chakra and encourages you to whisper your dreams to the moon.
Surrender to PachaMama: Facilitated by Becca Medvin, this ritual connects you with the earth and helps you receive earth codes to plant the seed of your dreams.
At 9:11 PM, the evening continues with a Silent Disco Ecstatic Dance, facilitated by ZOEL. This safe space allows you to dance freely and connect with yourself and others in vibrant health.
At 10:11 PM, we'll gather for a Candle Light Moon Meditation, facilitated by Sitara. This meditation will deepen your connection to the full moon's energy and help you set potent intentions for the new lunar cycle ahead.
At 11:11 PM, we'll close the event in silence, inviting you to leave this sacred portal and take the magic with you. Each month, the full moon offers a powerful opportunity to reflect on the past lunar cycle and set intentions for the future. Join us as we honor ourselves and tap into the expansive energy available to us.
This event is designed to offer you a safe and sacred space to honor and transmute whatever you're currently "with" right now. Come as you are, with all your feelings, and know that all of you is welcome.
AUUUUU !!!
The northern Native American tribes recognized this moon as the Full Crow Moon, the end of winter when the cawing of crows is nonstop.
----------------------------------------------
DRESS CODE: Preferably All White.
--------------------------------------------
Feel free to bring your own ritual.
--------------------------------------------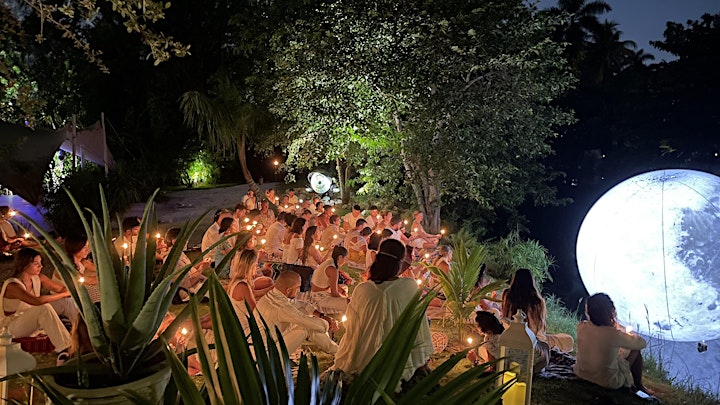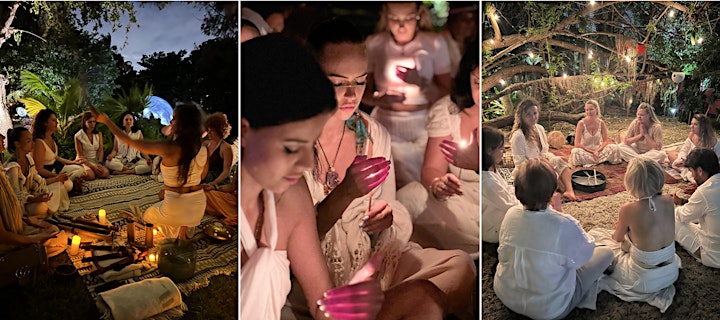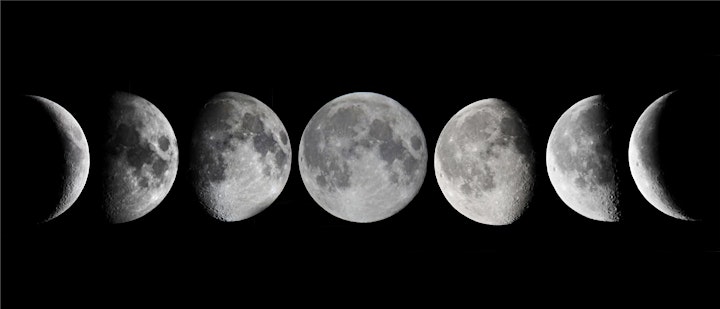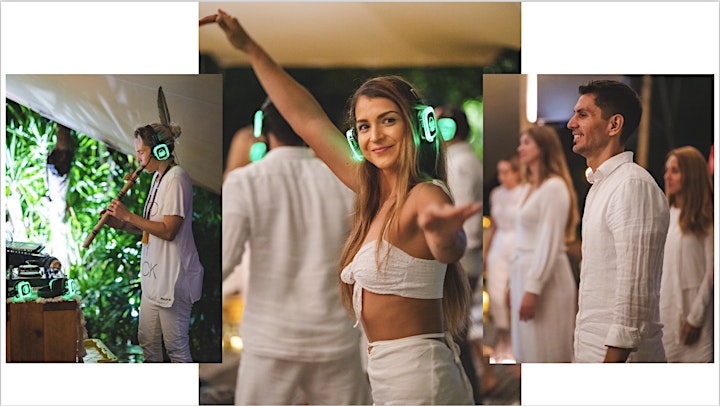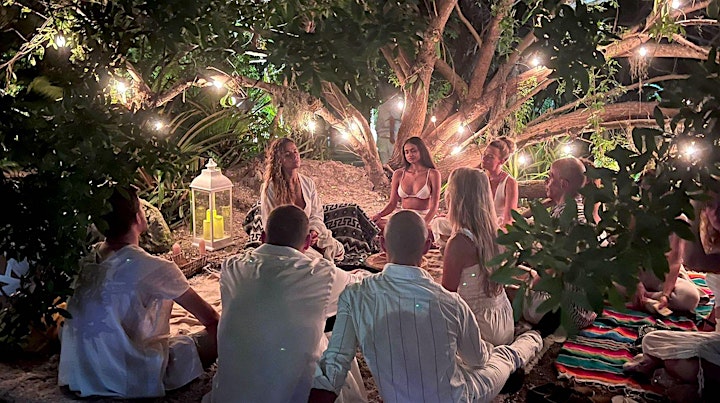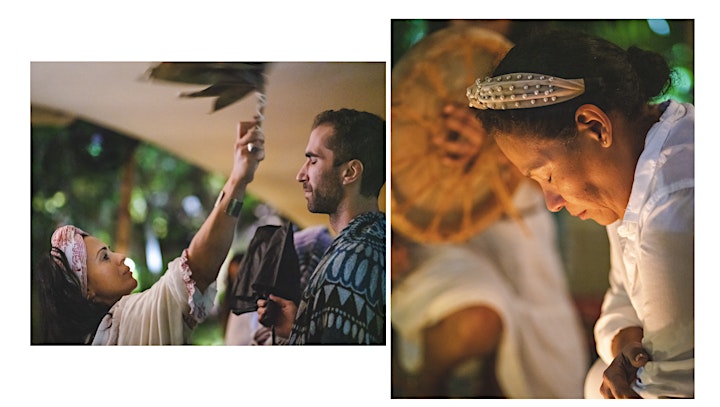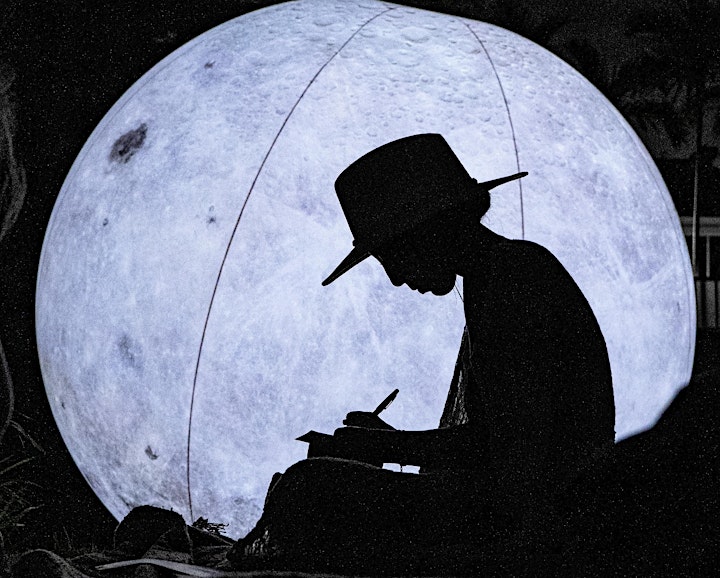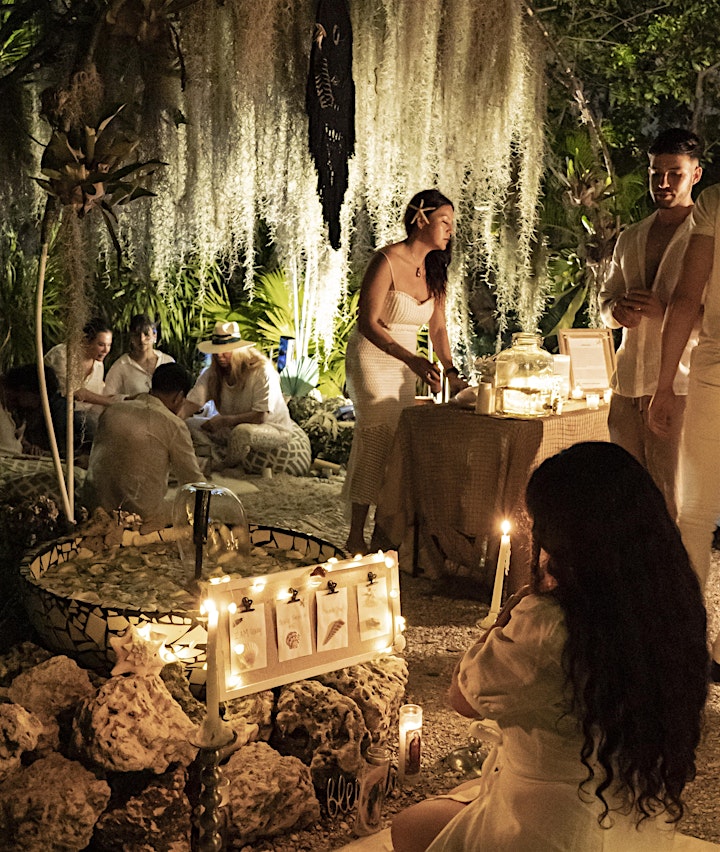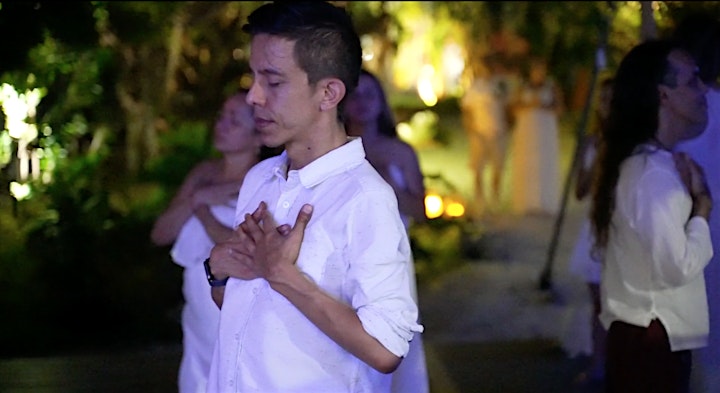 THE MOVEMENT OASIS
Discover the blissful MoveMent Oasis located at Plant The future. With lush tropical foliage and a unique mysterious landscape, The MoveMent Oasis is curated for the curious, modern day individual with a holistic yet relaxed and social approach to wellness.
Nestle in a historical land lived by the indigenous Tequesta tribe. This urban oasis and venue space provides a platform for heart-minded people to create, share and gather.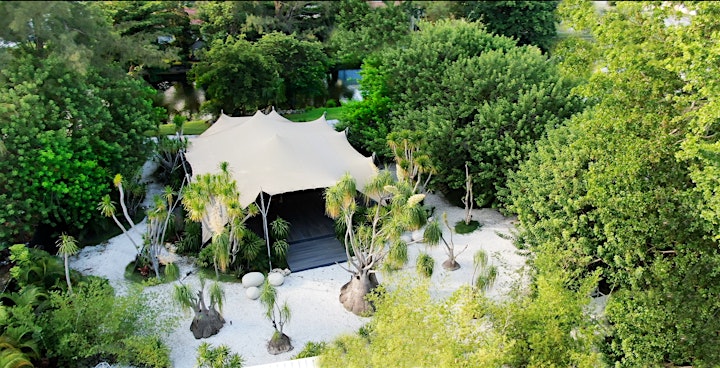 The event will take place rain or shine ~ Tickets are non refundable.
AVAILABLE ON SITE:
- PARKING
- Children are welcome with a parent or guardian.
For more information please visit us:
WWW.THEMOVE-MENT.COM
*BY ATTENDING THIS EVENT YOU AUTHORIZE The Move-ment TO USE ANY CAPTURED VISUALS (PHOTOGRAPHY OR VIDEOS) TO BE USED FOR PROMOTIONAL USE ONLY*

MEET ZOEL AND SITARA CO- FOUNDERS OF THE MOVEMENT
The Movement Be Here Now is a vision birthed by two creative soul driven women; Sitara is a Spiritual Teacher and Author, and Zoel is a Conscious Artist as well as Creative Director. Together, they conceived a dream that has grown into an actualized reality. They have congregated thousands of people, and have cultivated embodied presence, power, and passionate purpose within their lives, illuminating the predestined grid of light on the planet.