Multiple Dates
Ritmo De La Salsa Thursdays - Salsa & Bachata lesson + Latin Night Atlanta
Description


Salsa ATL Presents
Thursday Salsa & Bachata Classes Atlanta Ga
+ Ritmo De La Salsa Thursdays @ Nemoes Tavern
Salsa, Bachata & Latin dance classes have been growing in popularity
in the metro Atlanta Area. Here are some benefits of dancing:
1. Dancing is a great exercise! If Fitness and Heath are more of your priority, but not
much into lifting weights and or running. Try learning how to dance. Dancing is
not only an awesome physical activity but also great for exercising your mind.
Here are a few benefits of Dancing.
strengthen bones and muscles without hurting your joints
tone your entire body
improve your posture and balance, which can prevent falls
increase your stamina and flexibility
reduce stress and tension
build confidence
provide opportunities to meet people, and
ward off illnesses like diabetes, high blood pressure, heart disease, osteoporosis,
and depression

3. Great activity for couples. Are you about to go on a first date? Maybe you have been
dating for a while or even married and want something fun for both of you to do. Do you
think dinner and a movie is way too over rated? Try dinner and dancing a few times.
Guys.. Most women love to dance. Dancing is a great way to connect with someone.
Check out our Wednesday Classes and right after class, stay and grab a bite to eat
and practice the moves you just learned.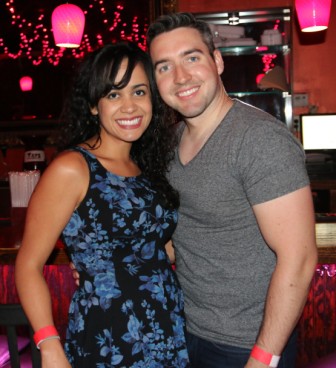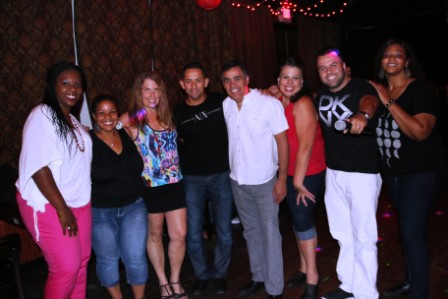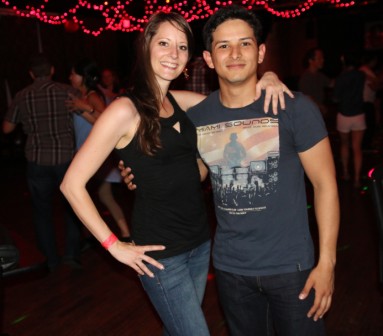 2. Learning how to dance is a great way to meet people.
Did you just move to Atlanta? Are you on a business trip and
looking for something fun to do. Are you single or just want to make some
new friends. Or maybe you are recently divorced. In the almost 15 years
we have been in business, I have met so many wonderful folks the fits at
least one of the categories above. We make learning how to dance fun, and
I find that a lot of folks who get into dancing are very classy, intelligent, funny
and all around very cool folks. Come see for yourself.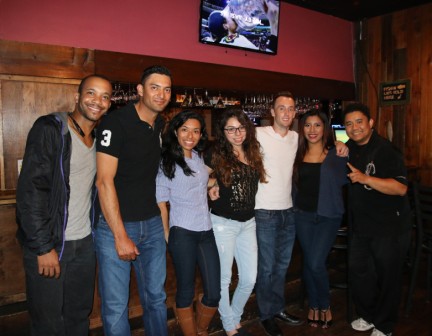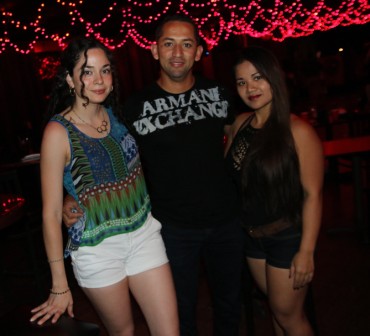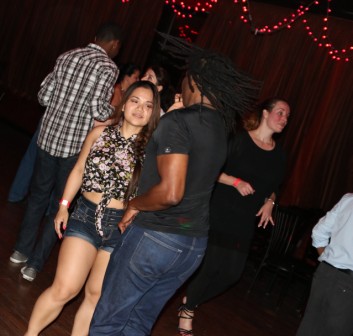 We are dedicated to making sure you look good on the dance floor. We focusing on proper
lead and follow technique, Styling and moves that you can use on the dance floor right away.
But we also realize making the dance classes fun and laid back are equally important.

Come check us out each & Every Thursday Night! @ Nemoe's Tavern
Perfect location fo folks who live in the Gwinnett & Metro Atlanta area.
After learning some cool Salsa, & Bachata dance moves, stay for a few hours and
practice what you have learned.
Already know how to Dance Salsa & Bachata?
Then arrive @ 10pm and enjoy a fun night of Latin dancing the night away!
Best mix of Salsa, Bachata & Merengue with Salsa ATL.
Where: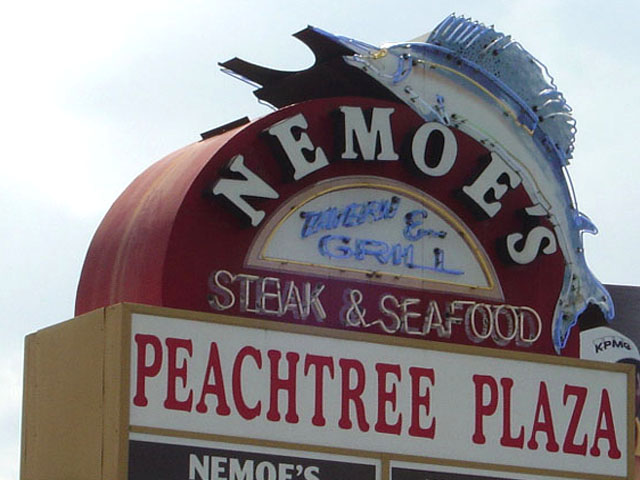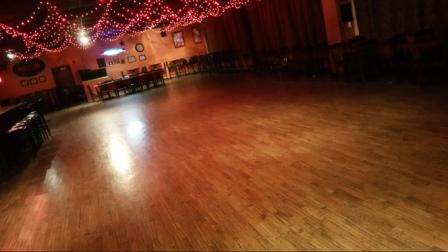 Nemoes Tavern -- (Back room)
6025 Peachtree Pkwy
Norcross, GA 30092
770.855.4396 text/call

Time:
8pm - 9pm
-- Beginner Salsa

9pm - 10pm ( 2 classes )
-- Beginner Bachata

Dancing - DJ playing Salsa, Bachata, Merengue & More..
10pm - 1:30am

Costs:
Check out our Dinner & dance packages
just interested in dance lesson.
$20/class for each class
-- includes $5 voucher for each class towards food or drink
-- includes party after

inquire about our VIP membership
to qualify for: 50% off classes & more benefits

Just Dancing?
$5/person -
-- arrive before 9pm & get a $5 voucher towards food or drink

If Thursday Night is not a convenient day for you, check out our other days:

Monday Evening Salsa & Bachata Classes @ Blissful Feet in Duluth Ga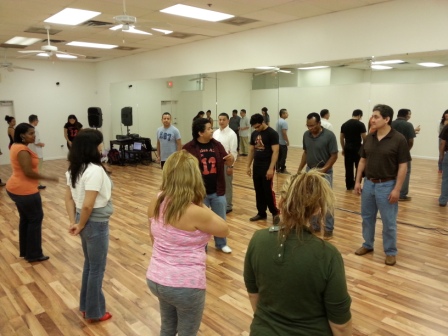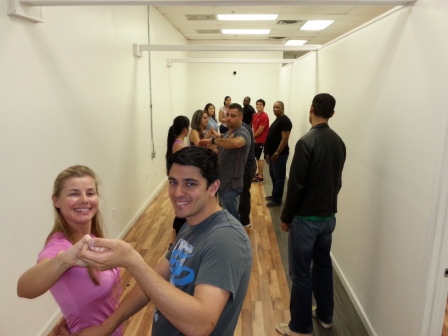 & Sunday Afternoon Classes @ Atlanta Ballroom Dance Centre in Sandy Spring Ga!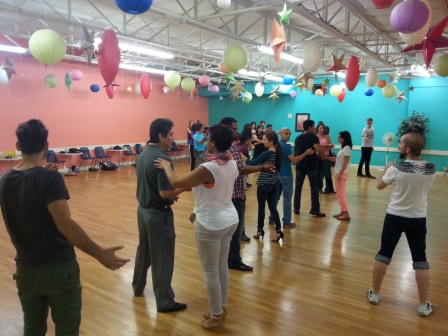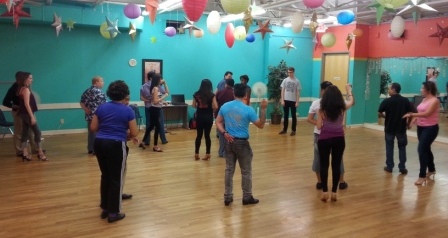 Noche Caliente Saturdays -- Salsa Night - Latin Night Atlanta @ Cabana Lounge




We also have a 3 hr Bachata boot camp on the 2nd Saturday of each Month
and a 3hr Salsa Boot Camp on the 3rd Saturday of each month.



For Information about all Our Latin Dance Classes and Parties around Atlanta
& Gwinnett Area. Check out our Websites below:
http://www.salsaatl.com/schedule.html
http://www.Facebook.com/SalsaATL
http://www.meetup.com/SalsaAtlanta

Follow us on Twitter & Instagram:
http://www.Twitter.com/SalsaATL
http://www.Instagram.com/SalsaATL
If you have any questions..

Sean-Christopher
770.855.4396 Text/call
http://www.Dancing4Fun.comhttp://www.SalsaATL.com https://www.facebook.com/Latindancinggwinnetthttp://www.meetup.com/dancing4fun/ http://www.meetup.com/salsaatlanta/ https://www.facebook.com/SalsaAtl https://www.facebook.com/Dancing4FunATL http://www.Twitter.com/SalsaATLhttp://www.instagram.com/SalsaATLhttp://www.youtube.com/SalsaATLhttp://www.SalsaAtThePark.com http://www.NewYearsEveDanceParty.com http://www.AtlantaHalloweenParty.com http://www.ValentinesDayDanceParty.com https://www.facebook.com/events/521857404619669/ Thanksgiving Weekend Latin Night Sat Nov 28th http://www.facebook.com/events/688925767902004/ New Year's Eve Party Atlanta Dec 31, 2015 http://www.facebook.com/events/1569815353262056/ - Jan 2016 http://www.facebook.com/events/1642765169325700/ Valentines Feb 13th http://datenightatlanta.eventbrite.com http://latinnightsalsapartyatlanta.eventbrite.com https://latindancingingwinnett.eventbrite.com Nov 5, 2015 Kizomba new years eve atlanta New years Eve kizomba party Atlanta kizomba new years eve party in atlanta atlanta new years eve kizomba kizomba atlanta New years eve Vallenato new years eve party atlanta Original Parrandon Vallenato New years eve Vallenato New years eve Atlanta atlanta New years eve Vallenato party colombian New years eve party atlanta Atlanta Colombia New Years eve party New Years eve party hilton atlanta northeast hilton atlanta northeast New years eve party latin night New years eve Hilton atlanta northeast hilton atlanta northeast latin night new years eve new years eve 2016 atlanta atlanta new years eve 2016 hilton atlanta nye salsa party nye salsa party hilton atlanta new years eve swing dance atlanta Masquerade Latin night Atlanta New years eve Atlanta New Year's eve Latin dance party gwinnett New year's eve party Atlanta Ga New Year's eve atlanta ga Atlanta ga New Year's eve party Atlanta New year's eve party New Year's eve party near alpharetta ga decatur ga new year's eve party new year's eve party near john's creek latin dancing new year's eve gwinnett new year's eve latin dance gwinnett atlanta new year's eve party Lawrenceville New year's eve party latin dancing new year's eve suwanee ga suwanee ga new year's eve party new year's eve party lilburn ga new year's eve norcross ga latin Night New year's eve Atlanta ga Salsa Night New Year's party dance Latin New year's eve New year's eve event Atlanta ga New year's eve dance party new year's eve event atlanta ga atlanta ga new year's eve new year's eve gwinnett New years eve party snellville ga new years eve party athens ga new years eve party norcross ga norcross ga new years eve party latin night new years eve norcross ga berkeley lake norcross Ga New years eve latin night new years even snellville ga new years eve berkeley Lake norcross ga dinner and dancing new years eve Atlanta ga dinner & dancing new years eve gwinnett new years eve dinner dance atlanta ga new years eve dinner dance gwinnett dinner & latin dancing new years eve party Gwinnett dinner dancing NYE party atlanta ga lawrenceville ga dinner dance new years eve http://www.NewYearsEveDanceParty.com Thurs Dec 31, 2014 - New Year's Eve Kizomba new years eve atlanta New years Eve kizomba party Atlanta kizomba new years eve party in atlanta atlanta new years eve kizomba kizomba atlanta New years eve Vallenato new years eve party atlanta Original Parrandon Vallenato New years eve Vallenato New years eve Atlanta atlanta New years eve Vallenato party colombian New years eve party atlanta Atlanta Colombia New Years eve party New Years eve party hilton atlanta northeast hilton atlanta northeast New years eve party latin night New years eve Hilton atlanta northeast hilton atlanta northeast latin night new years eve new years eve 2016 atlanta atlanta new years eve 2016 hilton atlanta nye salsa party nye salsa party hilton atlanta new years eve swing dance atlanta Masquerade Latin night Atlanta New years eve Atlanta New Year's eve Latin dance party gwinnett New year's eve party Atlanta Ga New Year's eve atlanta ga Atlanta ga New Year's eve party Atlanta New year's eve party New Year's eve party near alpharetta ga decatur ga new year's eve party new year's eve party near john's creek latin dancing new year's eve gwinnett new year's eve latin dance gwinnett atlanta new year's eve party Lawrenceville New year's eve party latin dancing new year's eve suwanee ga suwanee ga new year's eve party new year's eve party lilburn ga new year's eve norcross ga latin Night New year's eve Atlanta ga Salsa Night New Year's party dance Latin New year's eve New year's eve event Atlanta ga New year's eve dance party new year's eve event atlanta ga atlanta ga new year's eve new year's eve gwinnett New years eve party snellville ga new years eve party athens ga new years eve party norcross ga norcross ga new years eve party latin night new years eve norcross ga berkeley lake norcross Ga New years eve latin night new years even snellville ga new years eve berkeley Lake norcross ga dinner and dancing new years eve Atlanta ga dinner & dancing new years eve gwinnett new years eve dinner dance atlanta ga new years eve dinner dance gwinnett dinner & latin dancing new years eve party Gwinnett dinner dancing NYE party atlanta ga lawrenceville ga dinner dance new years eve http://www.SalsaATL.com Thurs Dec 31, 2014 - New Year's Eve Kizomba new years eve atlanta New years Eve kizomba party Atlanta kizomba new years eve party in atlanta atlanta new years eve kizomba kizomba atlanta New years eve Vallenato new years eve party atlanta Original Parrandon Vallenato New years eve Vallenato New years eve Atlanta atlanta New years eve Vallenato party colombian New years eve party atlanta Atlanta Colombia New Years eve party New Years eve party hilton atlanta northeast hilton atlanta northeast New years eve party latin night New years eve Hilton atlanta northeast hilton atlanta northeast latin night new years eve new years eve 2016 atlanta atlanta new years eve 2016 hilton atlanta nye salsa party nye salsa party hilton atlanta new years eve swing dance atlanta Masquerade Latin night Atlanta New years eve Atlanta New Year's eve Latin dance party gwinnett New year's eve party Atlanta Ga New Year's eve atlanta ga Atlanta ga New Year's eve party Atlanta New year's eve party New Year's eve party near alpharetta ga decatur ga new year's eve party new year's eve party near john's creek latin dancing new year's eve gwinnett new year's eve latin dance gwinnett atlanta new year's eve party Lawrenceville New year's eve party latin dancing new year's eve suwanee ga suwanee ga new year's eve party new year's eve party lilburn ga new year's eve norcross ga latin Night New year's eve Atlanta ga Salsa Night New Year's party dance Latin New year's eve New year's eve event Atlanta ga New year's eve dance party new year's eve event atlanta ga atlanta ga new year's eve new year's eve gwinnett New years eve party snellville ga new years eve party athens ga new years eve party norcross ga norcross ga new years eve party latin night new years eve norcross ga berkeley lake norcross Ga New years eve latin night new years even snellville ga new years eve berkeley Lake norcross ga dinner and dancing new years eve Atlanta ga dinner & dancing new years eve gwinnett new years eve dinner dance atlanta ga new years eve dinner dance gwinnett dinner & latin dancing new years eve party Gwinnett dinner dancing NYE party atlanta ga lawrenceville ga dinner dance new years eve http://newyearsevepartyatlanta.eventbrite.com/ Thurs Dec 31, 2014 - New Year's Eve Kizomba new years eve atlanta New years Eve kizomba party Atlanta kizomba new years eve party in atlanta atlanta new years eve kizomba kizomba atlanta New years eve Vallenato new years eve party atlanta Original Parrandon Vallenato New years eve Vallenato New years eve Atlanta atlanta New years eve Vallenato party colombian New years eve party atlanta Atlanta Colombia New Years eve party New Years eve party hilton atlanta northeast hilton atlanta northeast New years eve party latin night New years eve Hilton atlanta northeast hilton atlanta northeast latin night new years eve new years eve 2016 atlanta atlanta new years eve 2016 hilton atlanta nye salsa party nye salsa party hilton atlanta new years eve swing dance atlanta Masquerade Latin night Atlanta New years eve Atlanta New Year's eve Latin dance party gwinnett New year's eve party Atlanta Ga New Year's eve atlanta ga Atlanta ga New Year's eve party Atlanta New year's eve party New Year's eve party near alpharetta ga decatur ga new year's eve party new year's eve party near john's creek latin dancing new year's eve gwinnett new year's eve latin dance gwinnett atlanta new year's eve party Lawrenceville New year's eve party latin dancing new year's eve suwanee ga suwanee ga new year's eve party new year's eve party lilburn ga new year's eve norcross ga latin Night New year's eve Atlanta ga Salsa party New Year's party Atlanta dance Latin New year's eve atlanta New year's eve event Atlanta ga New year's eve dance party new year's eve event atlanta ga atlanta ga new year's eve new year's eve gwinnett New years eve party snellville ga new years eve party athens ga new years eve party norcross ga norcross ga new years eve party latin night new years eve norcross ga Gwinnett New Years Eve Party latin night new years even snellville ga NYE Latin dance party Atlanta dinner and dancing new years eve Atlanta ga dinner & dancing new years eve gwinnett new years eve dinner dance atlanta ga new years eve dinner dance gwinnett dinner & latin dancing new years eve party Gwinnett dinner dancing NYE party atlanta ga lawrenceville ga dinner dance new years eve http://www.facebook.com/events/688925767902004/ Thurs Dec 31, 2014 - New Year's Eve Noche latina atlanta noche latina gwinnett discoteca latina en atlanta discoteca latina en gwinnett nightlife Atlanta night life in Atlanta Atlanta Nightlife night life atlanta atlanta night life night life in gwinnett http://www.SalsaATL.com salsa class atlanta salsa classes atlanta atlanta salsa classes atlanta salsa class salsa class in atlanta salsa classes in atlanta salsa dance class atlanta salsa dance classes in atlanta atlanta salsa dance salsa lessons atlanta salsa lessons in atlanta atlanta salsa lessons atlanta salsa dance lessons salsa class atl salsa classes atl learn salsa class atlanta http://www.meetup.com/salsaatlanta salsa class atlanta salsa classes atlanta atlanta salsa classes atlanta salsa class salsa class in atlanta salsa classes in atlanta salsa dance class atlanta salsa dance classes in atlanta atlanta salsa dance salsa lessons atlanta salsa lessons in atlanta atlanta salsa lessons atlanta salsa dance lessons salsa class atl salsa classes atl learn salsa class atlanta http://www.Facebook.com/SalsaATL salsa class atlanta salsa classes atlanta atlanta salsa classes atlanta salsa class salsa class in atlanta salsa classes in atlanta salsa dance class atlanta salsa dance classes in atlanta atlanta salsa dance salsa lessons atlanta salsa lessons in atlanta atlanta salsa lessons atlanta salsa dance lessons salsa class atl salsa classes atl learn salsa class atlanta http://www.SalsaATL.com/ salsa class atlanta salsa classes atlanta atlanta salsa classes atlanta salsa class salsa class in atlanta salsa classes in atlanta salsa dance class atlanta salsa dance classes in atlanta atlanta salsa dance salsa lessons atlanta salsa lessons in atlanta atlanta salsa lessons atlanta salsa dance lessons salsa class atl salsa classes atl learn salsa class atlanta http://www.salsaatl.com/schedule.html 2 day Salsa Boot Camp Atlanta Ga Salsa Boot Camp Atlanta ladies styling salsa class learn to dance salsa in Atlanta atlanta Salsa Salsa Boot Camp Atlanta Ga Atlanta Ga latin dance boot camp Atlanta Ga salsa boot camp salsa workshop atlanta ga salsa dance workshop atlanta ga salsa classes in atlanta salsa lessons atlanta salsa classes atlanta atlanta salsa classes atlanta salsa lessons dance salsa atlanta ga dance salsa in atlanta ga salsa gwinnett salsa classes in gwinnett salsa lessons gwinnett salsa class gwinnett salsa class sandy springs ga salsa lessons roswell ga salsa lessons decatur ga alpharetta ga salsa class salsa class alpharetta ga http://www.SalsaATL.com Salsa Classes Atlanta Salsa lessons Atlanta Salsa Dance Class Atlanta Salsa dance lesson Atlanta salsa dancing atlanta Atlanta ga Salsa Dancing latin dance class atlanta ga latin dance lessons atlanta ga salsa dancing lessons Atlanta ga salsa latin dance atlanta salsa latin dance lesson atlanta salsa latin dance class atlanta salsa dance class sandy springs ga salsa class decatur ga latin dancing atlanta ga salsa Atlanta Atlanta Salsa learn salsa in Atlanta ga learn salsa dance Atlanta ga salsa classes alpharetta ga roswell sandy spring salsa class latin dancing lawrenceville ga bachata dance class atlanta ga bachata dance lessons atlanta ga bachata lessons Atlanta ga bachata classes atlanta ga atlanta bachata Bachata atlanta dancing salsa in Atlanta http://www.meetup.com/salsaatlanta/ Salsa Classes Atlanta Salsa lessons Atlanta Salsa Dance Class Atlanta Salsa dance lesson Atlanta salsa dancing atlanta Atlanta ga Salsa Dancing latin dance class atlanta ga latin dance lessons atlanta ga salsa dancing lessons Atlanta ga salsa latin dance atlanta salsa latin dance lesson atlanta salsa latin dance class atlanta salsa dance class sandy springs ga salsa class decatur ga latin dancing atlanta ga salsa Atlanta Atlanta Salsa learn salsa in Atlanta ga learn salsa dance Atlanta ga salsa classes alpharetta ga roswell sandy spring salsa class latin dancing lawrenceville ga bachata dance class atlanta ga bachata dance lessons atlanta ga bachata lessons Atlanta ga bachata classes atlanta ga atlanta bachata Bachata atlanta Salsa classes in atlanta dancing salsa in atlanta roswell ga salsa lessons http://www.salsaatl.com/ learn salsa in Atlanta ga learn salsa dance Atlanta ga salsa classes alpharetta ga latin dancing lawrenceville ga bachata dance class atlanta ga bachata dance lessons atlanta ga bachata lessons Atlanta ga bachata classes atlanta ga atlanta bachata Bachata atlanta Salsa Classes Atlanta Salsa lessons Atlanta Salsa Dance Class Atlanta Salsa dance lesson Atlanta salsa dancing atlanta Atlanta ga Salsa Dancing latin dance class atlanta ga latin dance lessons atlanta ga salsa dancing lessons Atlanta ga salsa latin dance atlanta salsa latin dance lesson atlanta salsa latin dance class atlanta salsa classes gwinnett salsa lesson Gwinnett salsa dance lessons gwinnett salsa lesson duluth ga salsa classes duluth ga salsa lessons lawrenceville ga salsa classes lawrenceville ga salsa lessons suwanee ga salsa classes suwanee ga salsa classes buford ga salsa atlanta Atlanta Salsa salsa classes norcross ga salsa lessons norcross ga salsa classes lilburn ga salsa lessons lilburn ga latin dance class lilburn ga salsa latin class gwinnett latin dance snellville ga latin dancing lawrenceville ga dancing salsa in Atlanta http://www.Dancing4Fun.com Latin night Atlanta ga latin dancing atlanta ga Salsa Night Atlanta ga salsa latin dance atlanta ga latin club atlanta ga salsa bachata club atlanta ga dinner and latin dancing atlanta ga bachata club atlanta salsa club atlanta ga Atlanta Salsa Salsa Atlanta salsa dance club atlanta latin dance club atlanta ga latin dance club decatur ga salsa club sandy springs ga latin club gwinnett Latin Night Atlanta Ga Latin Night Atlanta latin dancing snellville ga Salsa classes gwinnett salsa dance class lilburn ga Salsa Gwinnett Gwinnett Salsa salsa lessons & parties atlanta ga http://www.salsaatl.com/ latin dancing Gwinnett Salsa lesson Atlanta salsa lessons Gwinnett Latin dancing lawrenceville ga latin dancing near suwanee ga Snellville Ga Latin Night latin dance classes Atlanta bachata lesson gwinnett latin dance bachata duluth ga atlanta Bachata salsa lessons lilburn ga salsa class near snellville ga Salsa Gwinnett latin dance atlanta atlanta Salsa salsa lesson lilburn ga lawrenceville ga salsa lesson latin dance class norcross ga salsa Atlanta Latin Night Atlanta Salsa Night Atlanta Latin dancing decatur Ga Salsa lesson in atlanta ga salsa classes in atlanta ga dancing salsa in roswell salsa lessons & parties atlanta ga https://www.facebook.com/SalsaAtl