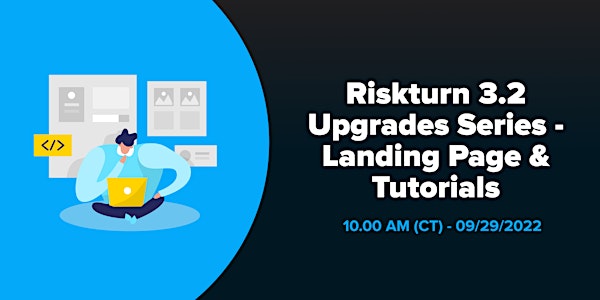 Riskturn 3.2 Upgrades Series - Landing Page & Tutorials
Upgrades Series: Landing Page & Tutorial Videos
About this event
Riskturn 3.2 has just been released!
To show you the new features, we're hosting the first webinar of our #Upgrades series on the 29th of September! ✌️
Striving for both UI & UX excellence, we worked on both graphical and functional improvements to the user experience:
🔵 Landing Page
A fresh graphic about the duality of Riskturn environment, the Configuration, where the user defines the structure of the financial model, and the Analysis, where the model is populated with real data.
🔵 Tutorial Videos
A comprehensive support on the many features of Riskturn, ranging from a general introduction to the working environment to the creation of Monte Carlo simulations tailored for modeling requirements.