Risk Type Compass Certification Training - September 8th, 2017

Friday, September 8, 2017 from 8:00 AM to 4:30 PM (PDT)
Event Details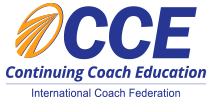 There is a potential for risk in almost everything we do; every decision we make at work or at home has some level of risk associated with it. The Risk Type Compass helps us understand the different ways an individual  or team may approach risk, and the subsequent impact on decision making. 
Based primarily on personality research, the Risk Type Compass uses aspects of an individual's temperament to place them into one of eight risk propensity categories known as Risk Types. An individual's Risk Type will give an indication of how an individual perceives risk, how much uncertainty they can cope with, and how they will react when unexpected events or outcomes occur. 
The applications are wide reaching, from individual, leadership and team development, to understanding how executive boards manage organizational risk, and to the financial and auditing industries where risk is part of their every day. Investors have also found that using this assessment with their clients helps them to better recommend investment portfolios that meet their client's appetite for financial risk.
Get certified in one of the most exciting 
and useful assessments to come along in years!
The Risk Type Compass® assigns people to one of eight distinctive Risk Types. It facilitates planning, research and discussion about risk awareness, risk tolerance, and decision-making. This assessment identifies the potential benefits and challenges faced by different Risk Types in different roles. 
The Risk Type Compass® can be used across industries and from C-Suite to shop floor. It has a particular relevance to teams where group dynamics and the 'Risky Shift' Phenomenon can be a threat to controlled decision-making. In survey mode, it captures the wider risk landscape and the contribution made by Risk Types to organisational culture.
Click HERE to see an example of the Risk Type Compass Personal Report
Click HERE to see an example of the Risk Type Compass Investor Report
Click HERE to see an example of the Risk Type Compass Team Report
The Risk Type Compass® is the result of a three-year research programme building on the robust foundations of cutting edge personality research and assessment practices. Factor analysis of risk-related FFM themes generates the eight Risk Types that are very evenly distributed throughout the population.
In the past, management of risk has focused heavily on procedures, regulation and legislation rather than on the risk-taking nature of the individuals involved. The Risk Type Compass® identifies critical individual differences that allow managers to maximise potential and to balance the contributions of both risk-takers and more risk averse individuals; minimising risk whilst maximising opportunity.
Becoming certified in this valuable assesment tool is simple. Complete online elearning pre-work and then one 7-hour online instructor led learning sessions that will prepare you to take and pass your certification exam. Once complete you will be certified to administer and debrief the Risk Type Compass Assessment.
This one-day virtual certification training program uses the very latest Adobe Connect web technology to deliver a highly interactive, full two-way learning experience. We have a maximum of 8 people in each certification class so you are guaranteed to get a personalized experience that gets your questions answered. We also offer unlimited additional support post-course as you intergate the Risk Type Compass into your business or organization.
This course runs on September 8th, 2017 from 8am PST to 4:30pm PST.
This course qualifies for 3.83 units of ICF Core Competency Development credits, and 4.85 units of Resource Development Credits.
Got questions about the Risk Type Compass assessment, or certification process? Drop us a line!
For a FREE Consultation with the course facilitator, Drew Bird please click HERE!
Cancellation Policy
We understand that sometimes circumstances mean you need to transfer or cancel your registration. We try to be as flexible as possible when this happens. Requests to transfer your registration to another scheduled course must be made via e-mail no later than 15 business days before the program start date. You may transfer into another course, in the same format (i.e online or in-person) that will be held within the following 6 calendar months. If you are unable to attend the program to which you transfer, you may send a replacement. If you are unable to send a replacement, you forfeit your registration fee.
Confirmed registrants may cancel and receive a full refund minus a $250 CAD administrative fee up to 10 business days before the course start date. If you find that you are unable to attend and it is less than 10 business days before the program start date, you may send a replacement to attend in your place. If you are unable to send a replacement, you forfeit your registration fee. If you wish you can be placed on a 'standby' list that will allow you to attend a future course if there is a space available after ticket sales for that course have closed.
Organizer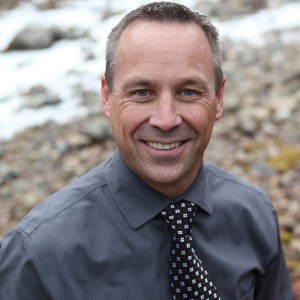 My name is Drew Bird and I am the Founder, Principal and Lead Facilitator & Instructor at The EQ Development Group, a division of ClearPoint Leadership Strategies. I support coaches, consultants, and HR professionals to integrate emotional intelligence and related assessments, tools, and techniques into their practice. My mission is to help you become an authority in the application of emotional intelligence in your work.
Here on EventBrite you will find a complete list of all our upcoming certification workshops, free webinars, and other development events. If you have any questions, or would like any information on our services, please connect with me. You can do that directly via email at drew@eqdevgroup.com or you can follow me on Twitter: @drew_bird. If you prefer, you can also contact me by phone at 1-866-225-9193.