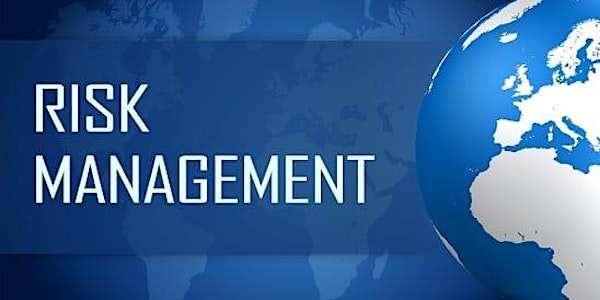 Risk Management Professional Certification Training in Orlando, FL
Risk Management Professional (PMI-RMP)
Date and time
Wednesday, June 28 · 9am - 5pm EDT
Location
Orlando, FL Regus Bussiness Centre/Hotel Orlando, FL 32804
Refund Policy
Contact the organizer to request a refund.
About this event
Risk Management Professional (RMP) certification Training
The Project Management Institute-Risk Management Professional (PMI-RMP)® credential recognizes a Risk Managers expertise in identifying project risks and mitigating threats while making the best of available opportunities. It also certifies that you have basic knowledge and skills in all areas of project management.
Risks present challenges. Unmanaged, they can result in delays, expenses, missed objectives, and even project failure. But managed well they can offer a competitive advantage and even opportunities. Risk management is an essential aspect of all organizational activities. Validate your skills and become the risk specialist your organization needs.
PMI-RMP certification positions you to:
Identify problems before they occur.
Assess project risks.
Mitigate threats.
Maximize results and meet deadlines.
Leverage – and even cause – opportunities.
Save resources for your project and your organization.
Our 3-day course will handhold you through Project Risk Management concepts, tools, techniques, and processes based on different project and risk management standards including but not limited to the Project Management Institute (PMI)® standards, and will train you for a specialized role in project risk management.
Key Features:
3-day Online Instructor-led/Classroom training
30 PDUs on completion of training
100% Money Back Guarantee*
Group discussions facilitated through classroom/online Training
Assistance with the PMI–RMP® Exam Application
What will you learn?
Learn to apply risk management practices for greater competitive advantage
Understand how to identify and measure risks in project development and implementation
Quantify and create risk response strategies to deliver products that meet stakeholder expectations
Use a proactive and focused approach to preventing problems, rather than dealing with them once they occur
Increased visibility within the company
Prerequisites:
Secondary degree (high school diploma, associate's degree, or the global equivalent)
36 months of project risk management experience within the last 5 years
40 hours of project risk management education
-OR-
Four-year degree (bachelor's degree or the global equivalent)
24 months of project risk management experience within the last 5 years
30 hours of project risk management education
Who Should Apply?
If you are a project manager, risk manager, functional manager, or C-suite executive, PMI-RMP certification sets you apart.
If you have advanced knowledge and experience in risk management, or if you are a project manager focused on project risk management, including for large projects in complex environments, then the PMI-RMP® is an excellent choice for you.
Why global Corporates prefer Leaning Zone Inc as a training partner
A provider of Enterprise Learning Solutions (ELS), Learning Zone Inc creates industry-fit talents through training, coaching, and consulting by globally-acclaimed trainers. Much of Learning Zone's repute in co-creating business value stems from:
Training delivered in 45+ countries.
250+ industry-relevant courses.
Consulting and coaching to transform organizations.
Trainers with experience in Retail, E-commerce, Energy & Utilities, etc.
We stand out because
Best value for time & money invested.
Get trained at the best fee compared to other vendors
Discounted fee offered for 5 and more attendees
Training delivered by the industry expert
*We do conduct corporate training in your preferred location and dates with no additional cost.
Contact us for more information:
Name: Debbie Riel
Email: debbie.riel@learninzone.com
Phone: +1 302.251.9769
About the organizer
Our trusted and certified courses set us apart from our competition - we, at Learning Zone Inc, pride ourselves on our extensive global coverage, with the capability to deliver over 3,000 courses, in 700+ locations, across 190 countries.
Learning Zone Inc, is a leading high-quality certification training organisation for working professionals in the areas of Certified ScrumMaster (CSM), Certified Scrum Product Owner (CSPO), Project Management (PMP), Quality Management, IT Service Management, Digital Marketing, Agile and Scrum, DevOps, Big Data & Hadoop, Data Science, Tableau, Conflict Management among others.
We have worked with thousands of professionals and companies across the United States, Canada, Mexico, Australia, Singapore, Dubai, and the United Kingdom to acquire certifications and up-skill their employees. Learning Zone Inc, now helps professionals across various domains with the help of our strong instructor panel; a panel of certified instructors that play a crucial role in identifying and covering development needs for working professionals and delivering a 98.7% success rate.
We choose subject matter experts with plentiful industry knowledge, who know how to make their topics engaging to create a memorable and valuable learning experience.
We believe in enhancing your career, skills, employment opportunities and achieving professional goals.