Description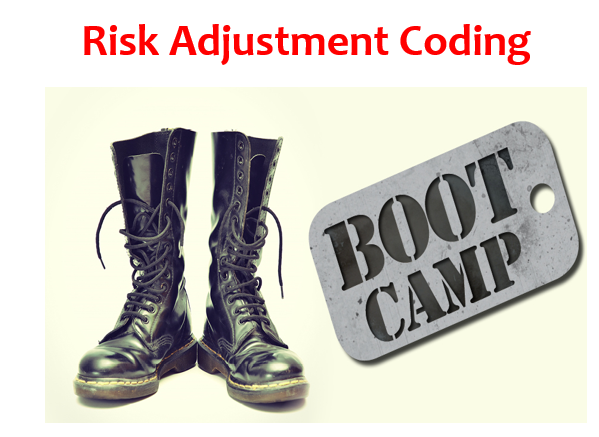 The Durham North Carolina Local Chapter will be hosting a comprehensive one day Risk Adjustment Coding Boot Camp. This educational session will take you through the concepts of risk adjustment, risk calculation, all the way into discussing diagnoses and conditions that affect overall risk scores. This session will help you to understand the complex facets of risk adjustment and prepare you for the Risk Adjustment Coder exam. 8 CEU's will be awarded for this event.
Who benefits from participation in a Risk Adjustment Boot Camp?
CDI specialists, managers and directors
HIM managers and professionals
Medicare Advantage payers
Inpatient and Outpatient coders, coding managers and professionals
Quality professionals
Physicians and nonphysician healthcare professionals
Physician practice managers
Speaker for the event: Donna Malone, CPC, CRC
Registration Details
Date: August 24th, 2019 from 8am to 5pm.
Location: Sheraton Imperial Hotel Raleigh-Durham
4700 Emperor Blvd I-40 at Exit 282, Durham, NC 27703
Early Registration: June 28, 2019 to August 9, 2019. Fee: $199.00.
Late Registration: August 10, 2019 to August 22, 2019. Fee is $249.00
Breakfast will be at your own expense. The organizers of the event will provide a box lunch.
Food options: Turkey, Roast Beef or Vegetarian.
Beverage options: Water or Soda.
Once you have purchased the event you will receive a separate email requesting your food option.
All registration will be processed via Eventbrite at the link below.
https://www.eventbrite.com/e/risk-adjustment-coding-boot-camp-tickets-63909390708
Please bring your 2019 ICD10CM book for this event.
Hotels in the area:
Hilton Garden Inn - South point or Raleigh-Durham at Research Triangle Park
Comfort Inn Suites Research Triangle Park
All participants who register by July 19, 2019 will be entered into a drawing for a chance to win one of our two $25.00 gift cards!