Event Information
Location
Consulate General of the Netherlands
120 Kearny Street
#3100
San Francisco, CA 94133
Description
In recent years, there's been increasing public awareness about the 60B+ pounds of food thrown away each year. Our food system is ripe with inefficiencies and opportunities to divert soon-to-be-wasted food to good use. In this Local Food Lab panel, we'll highlight organizations which are tackling the food waste challenge via a range of strategies: new technologies to convert food waste to energy, startups which find buyers of unsold crops and groceries, tools for supply chain companies and caterers, among others.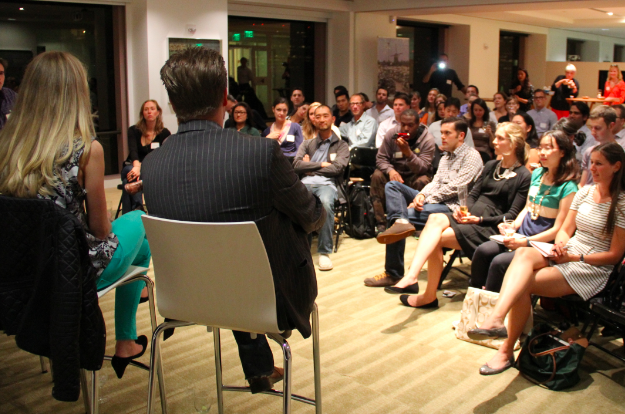 Panelists include:
The panel will be held on Monday, December 16th at 7pm.
Schedule of the evening:
7:00-7:30pm - arrive, networking
7:30-8:15pm - moderated panel, with ~10 minutes of audience Q&A
8:15-9:00pm - networking
About the Venue:
The Netherlands Offices for Science & Technology (NOST) at the Consulate General of the Netherlands in San Francisco, CA links local science, technology trends, and R&D in the areas of Life Sciences and Health, Agriculture and Food, High Tech Systems, IT, Sustainability, Creative Industries, and Innovation and Entrepreneurship to their counterparts in the Netherlands. We work closely with technology companies, research institutes, government, and universities from the Netherlands and are always on the lookout to facilitate exchanges and promote partnerships between organizations from the Netherlands and North America. The NOST also organizes technology and R&D missions across the various technology disciplines. We are co-located in the beautiful offices of the Consulate General of the Netherlands on the 31st floor of 1 Montgomery in downtown San Francisco.
Getting here:
BART or MUNI: Montgomery Station stop. Walk to the main entrance at 120 Kearny or enter via the Crocker Galleria on either Post street or Sutter Street.
Caltrain: About a 20 minute walk from 4th and King
Address: 120 Kearny Street Suite 3100, San Francisco, CA 94104
Parking:
There is a parking garage below 1 Montgomery which can be accessed from Sutter Street. It is often full. Cross over Kearny to get to the White Horse Garage (also on Sutter). Those are the 2 main parking garages that are closest to the Consulate. The Sutter-Stockton garage is another option, and also not too far.
Snacks and light refreshments will be available.
Want to showcase your food startup at our event? Email us at info@localfoodlab.com if you are interested in being a food or drink sponsor.
Date and time
Location
Consulate General of the Netherlands
120 Kearny Street
#3100
San Francisco, CA 94133