Event Information
Location
To be announced
Reno, NV 89523
Description
Rising Strong is a learning experience about what it takes to get back up after disappointment, failure, and heartache.
It's a two-day experiential learning retreat for leaders, individuals, and teams.
Learning Outcomes
After attending Rising Strong™, you'll be able to:
Identify the relationship between your emotions, thoughts, and behavior

Process difficult emotions instead of the norm (stuff em', act out, etc.)

Bounce back from difficult experiences more quickly

Have a healthier relationship with struggle (disappointment, failure, heartbreak, etc.)
About Rising Strong™
Rising Strong™ is based on the research of Brené Brown, Ph.D. LMSW. Dr. Brené Brown is a research professor at the University of Houston where she holds the Huffington Brené Brown Endowed Chair at the Graduate College of Social Work.
She has spent the past fifteen years studying courage, vulnerability, shame, and empathy and is the author of three #1 New York Times Bestsellers: The Gifts of Imperfection, Daring Greatly, and Rising Strong. Her TED talk – The Power of Vulnerability – is one of the top five most viewed TED talks in the world, with over 25 million viewers.
The physics of vulnerability is simple: If we are brave enough, often enough, we will fall. Rising Strong is learning experience about what it takes to get back up and how owning our stories of struggle gives us the power to write a daring new ending. Struggle can be our greatest call to courage and the clearest path to a wholehearted life.
In the Daring Way we focus on being all in. Rising Strong is about falling, getting back up, and trying again.
Meet the Facilitator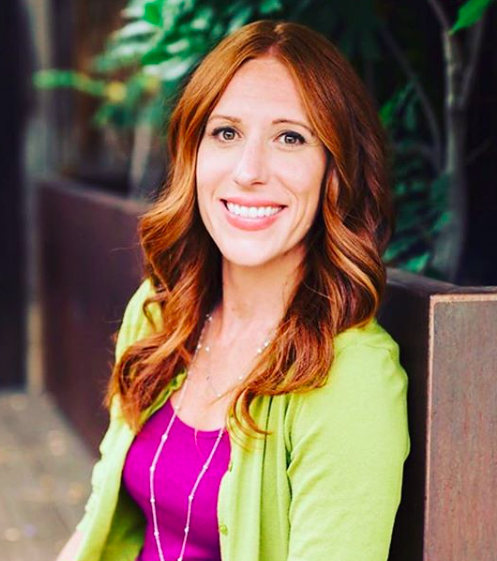 Amber Barnes has been a student of Brené's work and research since 2011. She completed her Rising Strong™ training and certification for leadership and organizational development professionals in 2015.
She brings over a decade of experience facilitating transformational learning experiences for individuals and leaders. Amber is also certified in the Daring Way™ methodology as well as several leadership programs from the Ken Blanchard Companies. She holds a bachelor's degree in education, a master's degree in Organization Development, and is a Certified Coach.
FAQs
What's included with my registration?
RETREAT: Two full days of experiential learning
PARTICIPANT KIT: Workbook and PDF guides
Location
To be announced
Reno, NV 89523
Organizer of Rising Strong™ Retreat
Behind the scenes, StartHuman is a collection of avid researchers, learners, and critical thinkers who obsess over human interaction. We think deeply about what makes humans tick, what truly influences behavior, and what it means to be human in the first place. After years of education, research, and experience we have found one thing to be true—every workplace is dependent on human interaction but very few know how to do it well. With 60 years of combined experience, we are passionate about applying what we've learned to partner up with leaders and their teams to break down the barriers and bring out the best in their people. We believe that, by building a better workplace, we can build a better world.
We're known for: 
- Delivering impactful and actionable learning experiences
- Partnering to create remarkable employee experiences in the workplace
- Coaching individuals, leaders and teams