Rising Strong™ for Men: San Francisco
Actions and Detail Panel
Rising Strong™ for Men: San Francisco
Fri, Jan 20, 2017, 1:00 PM – Sat, Jan 21, 2017, 5:00 PM PST
Description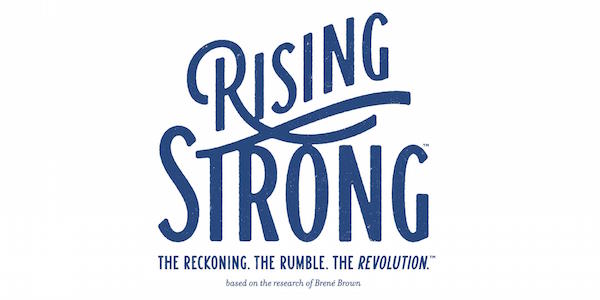 Register now for the January, 2017 Rising Strong ™ Workshop for Men - led by Dr. Greg Millard and Robert Hartford, LICSW
Registration is now open.



WEEKEND RETREAT:
Friday, January 20, 2017 - 1:00 PM - 5:00 PM

Optional Wine and Cheese from 5:00 PM - 6:00 PM
Saturday, January 21, 2017 - 9:00 AM - 5:00 PM

Rising Strong™ Workshop is based on the latest groundbreaking research of Dr. Brené Brown.
Would you like to learn positive, proactive tools and strategies to live a more satisfied and wholehearted life?
Brené Brown's research findings help people find the strength and courage to rise strong in their personal and professional lives.
The Rising Strong ™ Workshop for Men in San Francisco is led by Greg Millard, Ph.D. and Robert Hartford, LICSW.

Both Robert and Greg have helped individuals, couples and groups lead more meaningful lives and create more satisfying relationships for over twenty years.
Robert Hartford, LICSW is a Licensed Therapist, Workshop Leader and Organizational Consultant in private practice in Washington, DC.
Greg Millard, PhD is a Clinical Psychologist, Individual and Couples Therapist and Workshop Leader in private practice in San Francisco.
Rising Strong™ is based on the simple physics of vulnerability: If we are brave enough, often enough, we will fall. This is a program about what it takes to get back up and how owning our stories of struggle gives us the power to write a daring new ending. Struggle can be our greatest call to courage and the clearest path to a wholehearted life.
The Rising Strong ™ Workshop is designed to address your personal goals, relationships, professional and creative lives.
As a modern man living in this current day and age,
Would you like to have more joy, gratitude, contentment, authenticity, calm and creativity in your life?

Would you like to have more self compassion and acceptance?

Are you dealing with any life transitions?

Would you like strategies for getting back up after a fall or setback in a personal and/or professional relationship?
Do you find your inner critic running the show and struggle with self esteem and confidence at times?

Do you want to feel more empowered to make positive changes in your life?

Are you tired of hustling for acceptance from others?

Do you want to demonstrate more compassion and empathy to deepen your connection to others?

Are you able to embrace your imperfections and find the power in doing so?

Are you ready to embrace the power of your own life story?
When we take risks in our lives, we will inevitably fall and experience disappointments, hurts, failures and heartbreak.
This is a program about what the research indicates is necessary to get back up after a fall, live a more wholehearted and satisfying life and how owning our stories of struggle gives us the power to write a daring new ending. By participating in the Rising Strong™ Workshop, you will have the opportunity to explore how to live bravely every day by showing up in the arenas of your life and relationships to become the best, most authentic version of you. The method is designed for work with individuals, couples, work teams and organizational leaders. It can be facilitated in clinical, educational, corporate and professional settings. The workshop leaders feel the material can be particularely relevant for men who sometimes find it difficult to admit their vulnerablity, yet in doing so become more empowered and happy.
The Rising Strong™ Workshop led by Greg and Robert will be safe, supportive, positive and fun.
Space is limited. Please register early to guarantee space. We look forward to meeting you!
Greg Millard, Ph.D.

Greg Millard has been a licensed clinical psychologist for over 25 years with a private practice located in the Financial District of San Francisco. He attended the international facilitator training with Brene' Brown in Sydney, Australia to study the Daring Way and Rising Strong curriculum. He is currently a Certified Daring Way Facilitator Candidate.

Greg works with individuals, couples, and groups to help enrich and improve the quality of life for a diverse clientele. Additionally he has facilitated workshops on various topics related to Health and Wellness. Greg has a passion for his work and feels grateful to have the opportunity to be a witness for people's transformation.

Greg lives in Berkeley, California with his husband of 18 years and enjoys the Bay Area for it's richness of cultural and recreational opportunities.
Robert G. Hartford,
LICSW, LSCP, Licensed Systems-Centered® Practitioner, Certified EFT therapist


Robert Hartford is a licensed therapist, international trainer, relationship expert, executive coach and organizational consultant with over twenty years of experience. He is 1 of 25 licensed Systems-Centered® Practitioners in the world. Having attended the first international training with Brene' Brown in London for the Daring Way and Rising Strong™ he is a Certified Daring Way™ Facilitator Candidate. He is also endorsed by the International Center for Excellence in Emotionally Focused Therapy as a Certified EFT Therapist. He was also selected to present at the International Congress for Group Psychotherapy and Group Process in Cartagena, Columbia and Rovinj, Croatia.

Robert is committed to working with the community and to empower people to make choices that move them closer to living the lives they want. He is passionate about encouraging and helping people to identify and reduce the choices that take them further from what they want and deserve.
Clients find Robert's style to be accessible, warm, down to earth and fun.
Robert speaks at various conferences on topics including, functional-subgrouping, communication, executive coaching, relationships, life transition, separation/divorce, anxiety, and grief and loss.
Over the Rising Strong ™ Workshop Weekend, Greg and Robert will guide a group of men through a three part whole-hearted, and transformative path. The Rising Strong™ Workshop will include psycho-educational exploration and experiential exercises, videos from Brene' Brown created specifically for Rising Strong™ participants, and an opportunity for personal reflections in a safe, supportive, warm and fun SF setting.
The Rising Strong™ Workshop Fee of $575 includes:
Rising Strong ™ Workbook, Coffee, Tea, Continental Breakfasts, Healthy Snacks and Refreshments
+ Optional Wine & Cheese with Robert and Greg Friday evening from 5 PM to 6 PM

Register before December 15th for the early bird rate of $500.00.
FAQs
Where is The Rising Strong™ Workshop located?
The Rising Strong ™ Workshop at 450 Sutter Street near Union Square, San Francisco. It's two and a half blocks from the Powell Bart/Muni Station and one block from the Sutter/Stockton Garage.

Where can I contact the organizers with any questions?
Robert@roberthartford.com or call 202-412-0253

greg@gregmillardphd.com or call 415-797-2298
ABOUT BRENÉ BROWN:
The Daring Way™ and Rising Strong™ method is based on the research of Brené Brown, Ph.D. LMSW.
Dr. Brené Brown is a research professor at the University of Houston Graduate College of Social Work. She has spent the past thirteen years studying vulnerability, courage, worthiness, and shame. Her groundbreaking research has been featured on PBS, NPR, CNN, and Oprah Winfrey's Super Soul Sunday. Brené is the author of three #1 New York Times Bestsellers; Gifts of Imperfection: Let Go of Who you Think You're Supposed to Be and Embrace Who You Are (2010), Daring Greatly: How the Courage to Be Vulnerable Transforms the Way We Live, Love, Parent, and Lead(2012), Rising Strong: The Reckoning, The Rumble, The Revolution (2015). She is also the author of I Thought It Was Just Me (2007). Brené Brown's 2010 TEDx Houston talk "The Power of Vulnerability" is one of the top five most viewed TED talks in the world, with over 25 million viewers. Additionally, Brené gave the closing talk at the 2012 TED conference where she talked about shame, courage and innovation.

Further information is available at: www.brenebrown.com
And: http://www.huffingtonpost.com

Here is what people said who attended the Rising Strong™ Workshop:
I attended the Rising Strong workshop on impulse. I was unfamiliar with Brene' Brown and her research prior to taking the course. The idea of "rising strong" was so appealing as I was going through some turmoil in my life at the time but the idea of the work with strangers was way outside of my comfort zone. Robert Hartford led the group in a way that made myself and everyone there comfortable and at ease. He guided us all through the experience with compassion and without judgement. I would recommend Robert Hartford and the Rising Strong workshop to anyone who wants to open up to a new way of seeing themselves and the power of self love.
Amy Druliner
Robert Hartford served as a compassionate teacher, as he guided our group through the Rising Strong workshop, using thoughtful stories and personal examples to showcase how this process can be transformational. He created a safe space for each of us to explore our authentic selves, encouraging us to remain vulnerable, curious, and non-judgmental.
The experience of attending the Rising Strong workshop provided a new lens through which to view the stories our minds automatically form following difficult obstacles. I found the workshop tremendously helpful both personally and professionally as it offered practical guidance for acknowledging, getting curious about, and overcoming both uncomfortable emotions and on a larger scale, life challenges.
Kate McSpadden, LGSW
Dear Bob,
I haven't stopped processing our special weekend together. I got so much from it and I am so grateful to you for setting the tone, the safe place to do the work we did together. You provided the opportunity for our growth through your knowledge of the material and your kind and gentle heart. The story you shared about your swim experience will stay with me forever. I gained so much from the simple piece on how we are emotional beings and that made a shift in me to be more compassionate to myself, that I am being fully human when I feel a range of emotions, instead of shaming myself for feeling the negative ones. There is so much more I learned and am trying to reinforce, so that the new and liberating insights become part of me.
Bob, you were wonderful. Thank you.
Please send my name and e-mail address of our group. Have you considered a part two for our group? Maybe a one day workshop to go a bit further. I feel so fortunate to help to eliviate suffering in my work with my clients and I want you to know that you helped me so much. I wanted to see a person who could look into the further and simply tell me certain things in my life will work out, then I could stop worrying, then realized I can be the person for myself! I learned that from our weekend, from you.
Most sincerely, (I really want to sing that with, love),
Ellen
Ellen Cohen Ottenstein, LCSW-C
Psychotherapist/Life Coach

Click flyers for more info:




Share this event on Facebook and Twitter

We hope you can make it!

Cheers,
Robert Hartford & Greg Millard



Act I: The Reckoning – We Walk Into Our Story. We get curious about our emotions and feelings and how they connect with the way we think and behave.
Act II: The Rumble – Owning Our Story. We get honest about the stories we are making up about our struggle, then challenge the confabulations, and assumptions to determine what's the truth, what's self-protection, and what needs to change if we want to lead more wholehearted lives.
Act III: The Revolution – Process Becomes Practice. We write a new ending to our story based on our key learnings and use this new, braver story to change how we engage with the world and to ultimately transform the way we live, love, parent, and lead.
The cost of this event is $575.00.
Have questions about, Write A New Ending To Your Story: Rising Strong™ Intensive Workshop?
Contact Robert Hartford, LICSW at: Robert@roberthartford.com or 202-412-0253;
Greg Millard Ph.D. at Greg@gregmillardphd.com or 415-797-2298