Rising Storm Boxing & General Fitness Inc.

Tuesday, November 5, 2013 at 7:00 PM

-

Saturday, December 31, 2033 at 11:30 PM (EST)
Event Details
Ruldolph Pongnon is the President, Head Trainer and CEO of Rising Storm Boxing and General Fitness Inc. (currently a residential based gym, reference the photo bellow: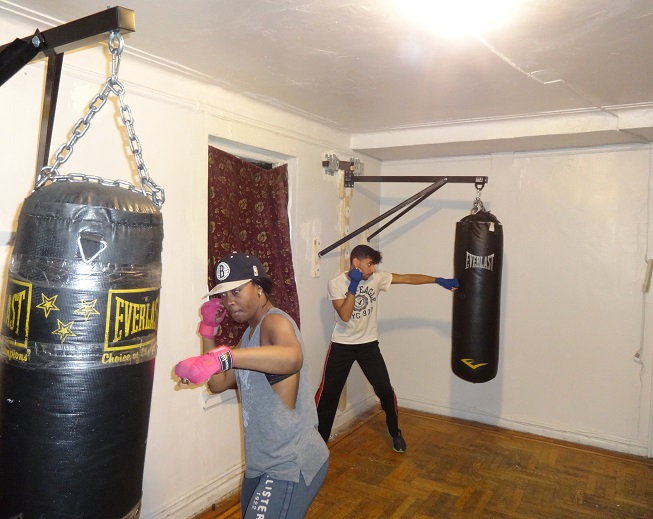 )
Rising Storm Boxing and General Fitness Inc. is a "For Benefit" S Corporation. Our mission is to make personal training affordable to the neighborhoods we intend to serve, and to provide a franchise standard for training athletes and clients. We encourage our participants to excel academically, to embrace personal responsibility and to be positive contributors to their community. Our intention is to make fitness a fun and life time commitment, and to use sport as a metaphor for life to develop discipline, character and self-esteem.
Contrary to popular belief, amateur boxing has proven to be a relatively safe sport, according to a 1998 study conducted by the National Safety Council, amateur boxing ranked safer than wrestling, football, baseball, soccer, and even bowling, reference the following link: http://academy.boundboxing.com/amateur-boxing-is-safe/.
 We intend to host USA boxing sanctioned shows and annual events for our patrons. We want to foster a family atmosphere where everyone feels welcome regardless of race, nationality, creed, gender, gender identity, sexuality, etc….
The hierarchy of our training staff is unique; there is one head trainer who is supported by a number of assistants who are all salaried employees and USA Boxing Certified. We will specialize in boxing and intend to, eventually, branch out into general fitness.
Our club will incorporate aspects of a boxing and general fitness gym. We intend to have a van that will pick up minors who live within a local radius of our location; in addition, we would like to incorporate a learning center with computers, printers, etc… that will allow our youth to focus on their studies/homework during their down time. We will work in tandem with organizations that deal with at risk youths, kids in foster care, minors who are potentially susceptible to the influence of gangs, drugs and other social maladies.
In addition, we will encourage our members to be involved in community outreach to help enhance and invigorate neighboring areas. We will endeavor to form a joint venture with CUNY. Athletes who have won at least two bouts on their way to the finals of a major tournament would receive a scholarship provided by the City University of New York.
To see our reviews, please go to the following link: https://www.thumbtack.com/ny/bronx/personal-trainers/fitness-training-rising-storm-fitness.
Also we provide auxiliary services, event hosting, feel free to join our network on Meetup.com, https://www.meetup.com/MixItUpNYC/, regards.
Go to the following link to connect with Ruldolph Pongnon on Twitter https://twitter.com/TheRisingStorm1 and like our Facebook page, https://www.facebook.com/pages/Rising-Storm-Boxing-General-Fitness/614807048555318.


Save This Event
When & Where

2615 Grand Concourse #1D

New York, NY 10468


Tuesday, November 5, 2013 at 7:00 PM

-

Saturday, December 31, 2033 at 11:30 PM (EST)
Add to my calendar
Organizer
Ruldolph Pongnon
If you would like to provide sponsorship or have any other questions, feel free to contact me (Ruldolph Pongnon), 646 408-5077.

Rising Storm Boxing & General Fitness Inc.