Tuesday, September, 17th, 2019 Rising Revolution at The Camel with Flaming Verona and more. Doors at 7pm, show at 7:30.
About this event
Rising Revolution with Flaming Verona, Suns Against Artemis, and Militia
at The Camel
Tuesday, September, 17th
Doors at 7, Show at 7:30
$5 ADV, $7 DOS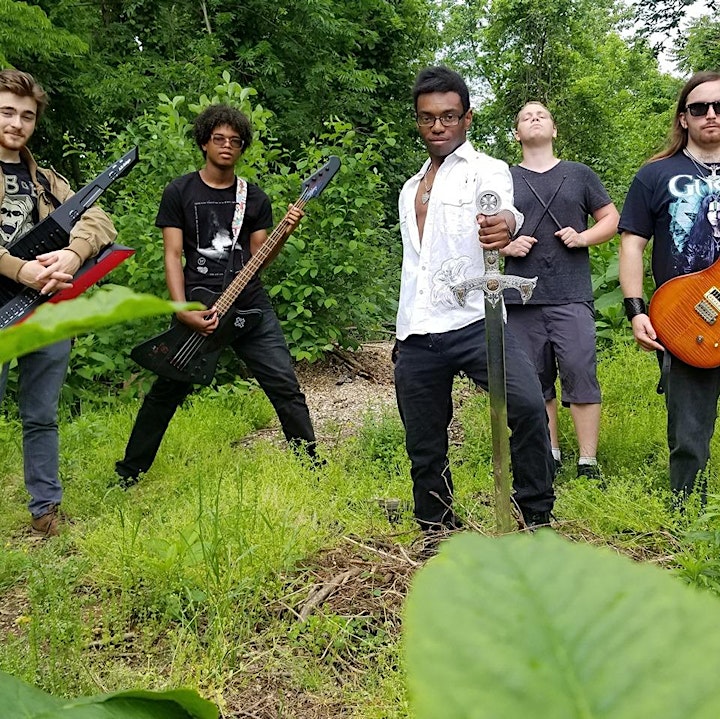 RISING REVOLUTION
In the year 2200 A.D, far away in Divinus Galaxy on planet Nexus, the planet is at war with interdimensional demons spawned from the portals created in deep space known as Apocrypha. The Apocrypha choose to hide no more, and the god of Nexus, Titan, assembles his people to help defend against the Apocrypha's coming reign. During his efforts to build his army, he looks desperately for a leader, and he hears of the modern samurai named Makoto that has already defeated demons on his homeworld Earth. Taking an interest in the young man, Titan calls his forces to bring Makoto to Nexus to lead the Nexora people to victory. But the leader and master sorcerer of the Apocrypha known as Xandus hears of Titan's new champion, and aims to kill Makoto by any means necessary, so in order to protect him from the demons before the fated final battle, Titan calls upon the "Seven Masters of Sabertooth" to aid Makoto in his ultimate quest that will decide the fate of Nexus and galaxies ahead! Behold, the first chapter in the Power Forever grand arc: "REVENGEANCE"!
FLAMING VERONA
Metal band from Virginia