Let's celebrate the work we all did together at Rising: Lift's Virtual Gala on January 22, 2021 at 7:00PM.
About this Event
UPDATE: We have changed the date of this event.
Lift Louisiana will be hosting our annual fundraiser in support of our mission to educate, advocate, and litigate for policy changes needed to improve the health and wellbeing of Louisiana's women, their families, and their communities.
This year, Lift Louisiana will recognize Angela Adkins as the recipient of the RBG Award for Fierce Advocacy on Behalf of Women.
Join us on January 22, 2021 as we celebrate her commitment to the women and families in Louisiana.
Hosted by Chris Lane and featuring music by Ani Difranco and DJ Fayard!
Check out our Online Silent Auction
Group tickets are available - join your friends at a virtual table during the event. Select Group Tickets, create a group, and invite your friends to join you at your table for this event!
#LiftUnGala
Want to become a sponsor of this event? Click Here
Can't attend? Make a donation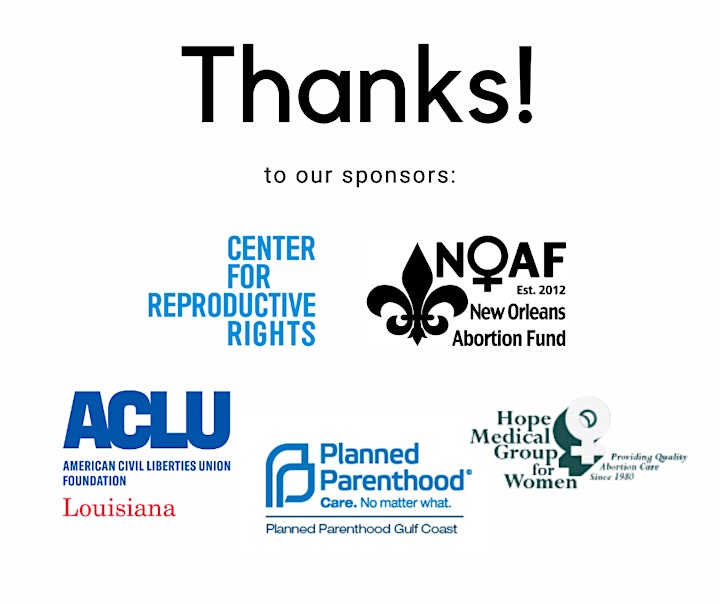 Date and Time
Location
Refund Policy