Description
Immigrants, Refugees, and San Diego's Urban Communities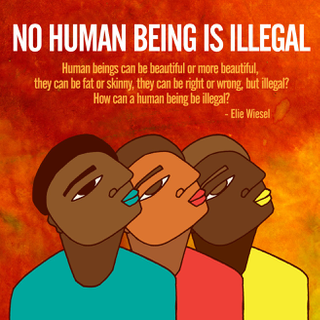 Image Credit: Favianna Rodriguez
The San Diego region is at the epicenter of the immigration and refugee conversation. Many feel we are at a crossroads regarding how we interact with immigrants and refugees making San Diego home. What is life like here for these new San Diegans? What do our public agencies, nonprofits, civic organizations, businesses – all of us – need to do together to ensure newcomers are welcomed and integrated into our urban communities?
Join us for this important conversation with our panel to hear answers to these questions and more:

Mark Arabo, Small business leader, humanitarian, and Chaldean American spokesman

Andrea Guerrero, Executive Director, Alliance San Diego
Ramla Sahid, Founder and Executive Director, PANA (Partnership for Advancement of New Americans)
Samuel Tsoi, Assistant Director, 21st Century China Center, UC San Diego School of Global Policy & Strategy
Moderator: Kate Morrissey, Reporter, The San Diego Union-Tribune
Seating is limited. Tickets are $25 per person. Parking at the Joe & Vi Jacobs Center is free and the venue is accessible via public transportation from the MTS Euclid Avenue Trolley Station.
Organizer of RISE Urban Breakfast Club | Immigrants, Refugees, and San Diego's Urban Communities