Rise To The Top - A Panel on Career Progression (+Free Headshots!)
Description
Join the Irish International Business Network (IIBN) on June 26th for a Panel on Career Progression with experts across various industries! Everyone is welcome!
The Event: The event will focus on mid-level professionals who are looking to become heads of their division and C-level executives, and is packed with advice, tips, and insight on how to achieve this. The event is coordinated by the Irish International Business Network (IIBN)'s Future Leaders Board and theme was chosen based on feedback from mid-level professionals who are looking for guidance on how to rise to the top of their chosen fields. The speakers will focus on their career journies and panelists will be there to answer all your questions. Networking will take place before and after the event.
Themes: Mentorship, Work/Life Balance, Executive Training & Education, inspriation and motivations, how to ask for promotions, dealing with challenges in the workplace, learning from failures, emotional intelligence, transitioning into a managerial role, advice for personal branding, marketing, interviewing, and involvement in business and nonprofit organizations.
Promotion for IIBN Members: Free professional headshots will be taken in a private room at the event so you can keep your LinkedIn profile up-to-date! Dress professionally. A $200 Value!
Not a member? Buy now the ticket type "IIBN Annual Membership + This Event" and get this event free, and headshots are included! All IIBN members will be verified prior to receiving headshots.
Sponsors: This event is graciously sponsored by the Bank of Ireland. The Dessert Ladies will be providing catering with a dessert display. The IIBN is also pleased to welcome the Washington Ireland Program's Class of 2018 as special guests.
Tickets:
IIBN Members FREE
Non-Members: $20
Annual Membership $95 - includes this event and free headshots!
What's Included? Food, drinks (alcoholic and non-alcoholic) as well as desserts will be served and included with all tickets. We have a great network of friendly people looking to make new friends and business contacts, so come ready for a fun evening!
Meet the Panel
Moderator: Courtney Sunna, VP of Strategic Business Development, Allergy Standards Ltd. and Chair of the IIBN Future Leaders Board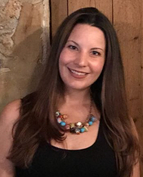 Donard Gaynor, Non-Executive Director of Glanbia and Former SVP, Beam Global Spirits & Wine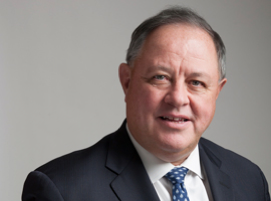 Donard Gaynor, former senior vice president of Corporate Development at Beam, is currently dedicating his time to various non-executive director roles in the global business arena with companies such as Glanbia, H&K International, Amboy Foods, and Kyro Distillery, and for charitable organizations, such as Co-operation Ireland, the Ireland-U.S. Business Council, and the Children's Medical Research Foundation.
Donard spent 15 years at PwC, and later served nearly 10 years at the Seagram Spirits & Wine Group and nine years at Beam before his retirement in 2012. He graduated from the Sligo Institute of Technology and is a fellow of the Institute of Chartered Accountants in Ireland.
Michelle Accardi, President & Chief Revenue Officer, Star2Star Communications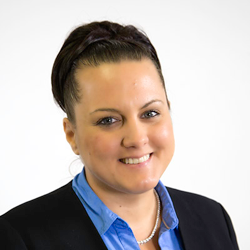 Michelle is an award-winning marketer and author of Agile Marketing. Michelle is responsible for leading Star2Star's overall marketing strategy and integrated marketing initiatives including corporate marketing, digital marketing and product marketing. An accomplished 20-year marketing veteran, Michelle is a world-renowned technical thought leader on next-generation marketing and communications strategies.
Paul McMahon, Founder & Head of Americas, BSM Group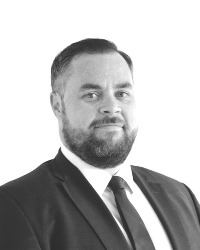 Following a 6 year career within Financial Services, including Bank of America and Citibank, Paul moved from industry to build out and establish the market leading Treasury recruitment team for a major recruitment firm before founding BSM Group. Paul has an in-depth knowledge of the Treasury & Risk disciplines across multiple sectors over the past 10 years. Paul, runs the US operations, whilst personally working across retail, wealth, corporate and investment banking. Every bit the Irish stereotype, Paul leads the BSM Sports & Social as well as being a keen sports enthusiast and includes Arsenal and Leinster amongst those teams he follows. Having established the US office in 2016 in NYC, Paul is currently focusing on building out BSM's West Coast expansion.
Sarah-Anne Collins, Regional Sales Manager, LinkedIn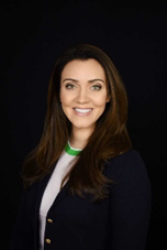 As the Regional Sales Leader of LinkedIn, Sarah-Anne Collins juggles the tasks of leading a sales team and ensuring the +500 corporate customers in her business see success with LinkedIn. Previously she worked as a VP of Business Development with Invest Northern Ireland, helping US companies set up large scale international operations in Ireland. Sarah-Anne graduated with first class honors from The Michael Smurfit School of Business with a degree in Commerce and International Business with a major in Finance.Currently residing in New York City for the last 8 years with her husband, Sarah-Anne originated from a small town in Ireland called Co. Louth. Sarah-Anne spent her early childhood growing up in Northern Ireland and has a strong affiliation to causes that support growth of economic development and young leaders in Ireland. When Sarah-Anne isn't working you can find her working out, traveling and testing the local cuisine in New York restaurants.
Proudly sponsored by