Rise, Shine and Share Portage with The Society of Innovators at PNW
Innovation is a team sport that requires collaboration, but how can teams work together to build the next new thing?
About this event
FREE AND OPEN TO THE PUBLIC
Please join the Society of Innovators at Purdue Northwest for Rise, Shine and Share Portage. This event offers Greater Portage Chamber of Commerce members the opportunity to share ideas, business strategies and successes, and to exchange business referrals. Thanks to the support of the Walmart Community Fund, this month's Rise, Shine and Share is open to the general public.
An educational activity will be presented by the Society of Innovators and free breakfast and coffee will be provided.
7:15 Doors open
7:45 Activity (Collaboration that Drives Innovation)
8:15 Continue networking (doors will remain open until 9:00 for networking)
Innovation is about constant prototyping.
The best innovation teams are constantly trying something new, receiving immediate feedback and implementing those new learnings in the next prototype.
Innovation is about building on each other's ideas.
The key to team success lies in being able to collaborate. True magic happens when you tap into the potential of everybody's unique strengths and combine your expertise. When building on each other's ideas rather than competing to have the best idea, unimagined outcomes suddenly become possible.
Innovation is about letting go of hidden assumptions.
What assumptions do you make about your business? Do you really know and do you just think you know what your customers want? The best innovation teams let go of their assumptions to test and receive feedback instead of building something big and then learning that it does not bring the results they were hoping for.
Get ready to Rise, Shine and Build! The Society of Innovators at Purdue Northwest are hosting this month's hands-on networking breakfast. In addition to meeting with other Portage area business and community leaders, you will be working together in teams to practice several Design Thinking mindsets: Bias to Action, Build to Think, Failing Fast, Test and Iterate.
It is a fun session designed to get participants working together to build and test their designs with an emphasis on radical collaboration. Learn some new secrets about teamwork and equip yourself to build more collaborative teams within your own organization.
We won't give away the details, but this is your opportunity to learn a team-building activity used worldwide by facilitators to demonstrate how teams can enhance their innovation.

Facilitator - Jason Williams, Assistant Director, Society of Innovators at Purdue Northwest
Innovator. Marketer. Connector. Jason Williams is a curious explorer who drives purposeful innovation by connecting people to people and people to ideas. He has spent years organizing programs and initiatives that provided a front row seat to some of the most common challenges and popular solutions in corporate innovation. Even the most traditional industries - from insurance, to government, to nonprofits - are beginning to evolve their mindsets and focus when it comes to where, how and why they innovate. Jason helps teams tap into opportunities that drive future impact and assists in their efforts to increase a culture of curiosity and problem-solving within the organization.
Prior to joining the Society of Innovators, Jason was Executive Director of Centric from 2016-2019 where he led the organization's efforts to connect, educate and celebrate Indiana's problem solvers. Before Centric, Jason spent more than a decade as the US Marketing Director for Israel-based Keter Plastic, one of the world's largest manufacturers of resin-based household and garden consumer products, working directly with some of the largest retailers in the world.
A graduate of Butler University, Jason is extremely active in Indiana's innovation and entrepreneurship communities and is a member of the Hive Global Leaders network.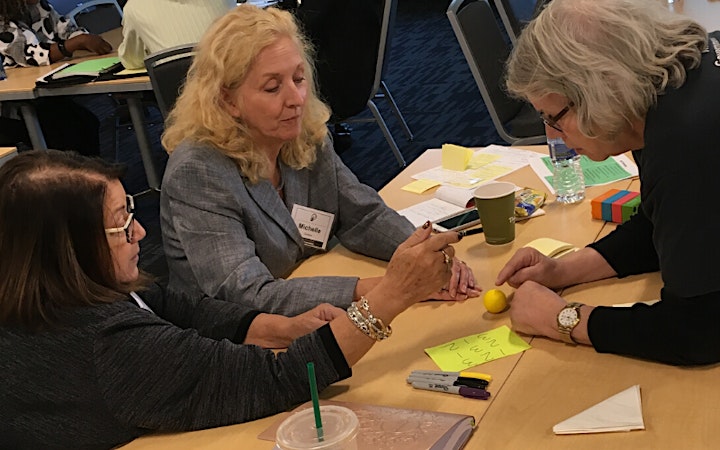 Thank you to Walmart Supercenter #2544 (Portage) and the Walmart Community Fund for sponsoring this month's event.

Organizer of Rise, Shine and Share Portage with The Society of Innovators at PNW