Description
RISE! It's a New Design Day.
Connect with professionals from the design and business communities at this inspirational breakfast keynote featuring the insights of nationally recognized thought leaders from within and beyond the design industry. Each year we seek to ignite interdisciplinary innovation and invite our guests to be inspired in their creative practice.

Reserved tables are for table purchasers only. Individual tickets will be open seating and marked accordingly. If you would like to purchase a table with seating for 10 please contact:
Jeanette Stager - VP of Signature Events, IIDA NPC | iidanpc.events@gmail.com | 206.940.6293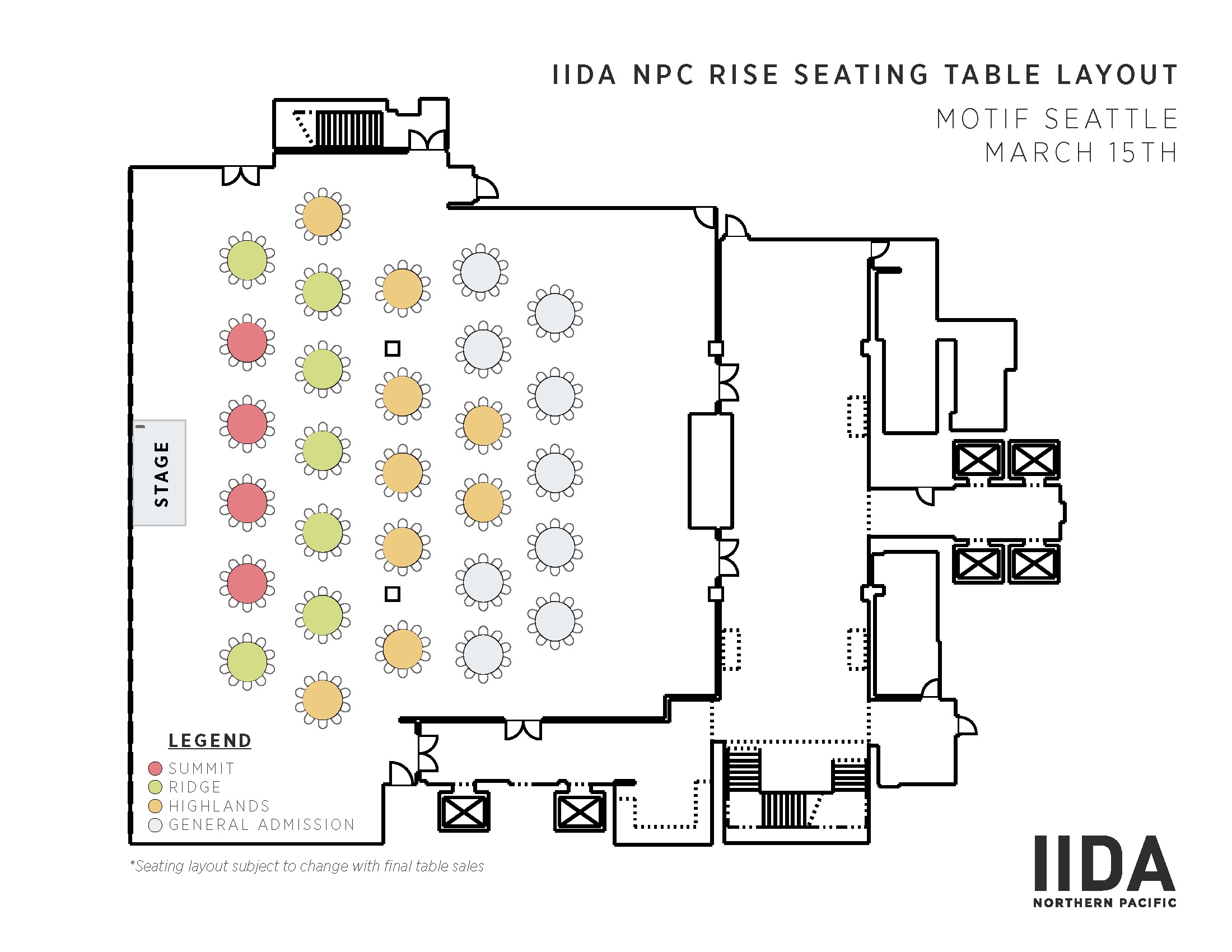 *Table layout subject to change based on table sales.
Summit Table - $3060
Ridge Table - $2260
Highlands Table - $1260
Sound (General Admission/Open Seating)