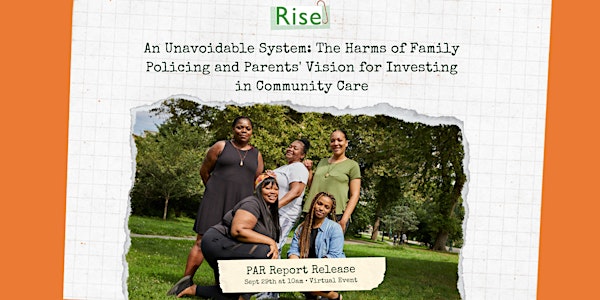 Rise Parents' Platform Report Release
Rise's Participatory Action Research Report Release
About this event
Over the past year, a team of five parents facilitated community conversations and conducted surveys with parents and community members impacted by the family policing system across NYC.
We are excited to share the findings of the report with you, our recommendations for reorganizing city structure and funding to support families and communities and our calls to action to support-led movements.
Registrants will receive a zoom link to event 3 days beforehand.
We hope to see you there!