About this Event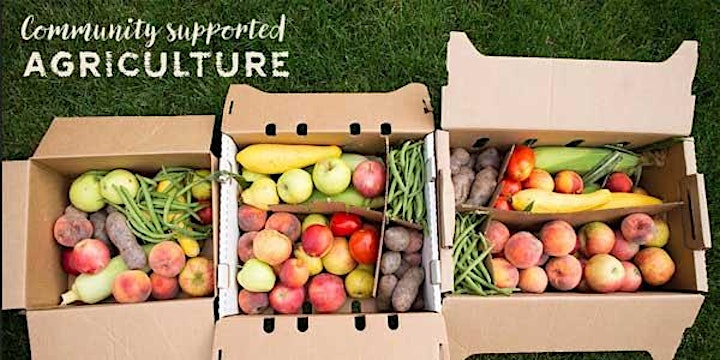 In these difficult times, community is more important than ever. Together we can help our neighbors, our local businesses, and our towns get through this pandemic and move toward a new, sustainable food community.
Join us for a Slow Money Monterey Bay webinar to learn about the state of our current local food system, how our local businesses are doing, and how you can support them.
Hear from Community Leaders & Entrepreneurs. Visit our web page for more speaker information.
Community Leaders:
Arno Hesse: Slow Money co-founder
Melissa Kendrick: Food Bank for Monterey County, Executive Director
Estevan Jimenez, Culinary Director of Rancho Cielo & Board member of Local Chapter of ACF (American Culinary Foundation) representing The ACF Culinary workers relief fund (local chapter)
Colleen Logan, Savor the Local
Gary Peterson, California Farm Link
Entrepreneurs:
Liz Jacobs, Wild Fish Restaurant
Jay and Chloe Dolata, Elroy's Fine Foods
Ian Cole, Ocean2table
Pamela Burns, The Wild Plum Cafe
Co-Hosted by Slow Money NorCal and House of 8 Media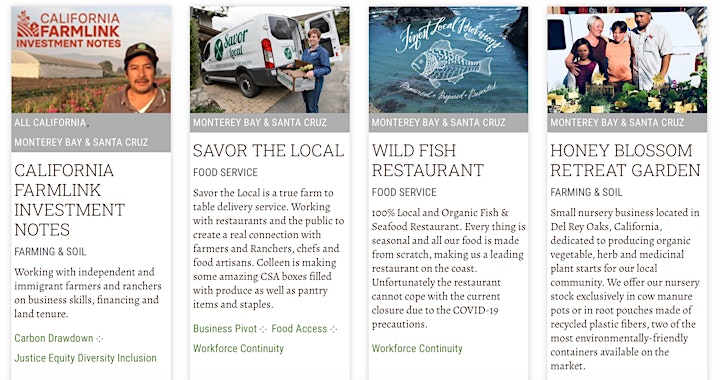 Ticket Information
Net event proceeds from tickets will be donated to:
the Food Bank for Monterey County
the Culinary Workers Relief Fund
All are welcome to the webinar! If Covid-19 or other issues make the ticket price a barrier to participating, select the ticket option with cost waived.
Date and Time
Location
Refund Policy