Our Soil. Our Land. Our Future. Learn how ranchers are restoring our soil and protecting the land while providing healthy food.
About this Event
POSTPONED!
Due to the fires that are causing such damage, uncertainty, and additional work, this event is being postponed. We expect to hold the event in mid-late October and will post the new date here as soon as we can confirm it with our presenters.
Our hearts are with those affected by the fires, including our presenters. You can learn more about our presenters and support them on our website here.
Stay safe, everyone. We look forward to seeing you at the rescheduled webinar.
Keynote Presentation: Kat Taylor, Founder of TomKat Ranch
TomKat Ranch is an 1,800 acre grassfed cattle ranch in the San Francisco Bay Area. Its team of ranchers, scientists, and advocates look to nature to guide landscape management in support of its values.
Over the next five years, TomKat Ranch want to have inspired the transition of one million acres of California rangeland to regenerative management.
Jeffrey Mundell, Ranch Manager of Gabilan Ranch
Gabilan Ranch is a working cow-calf operation owned by 3rd and 4th generation members of the Reeves-Baldocchi-Boyle families. It takes the long view on improving the overall quality of the soil and grasslands and develops holistic range management practices to improve the quality of the cattle herd.
It is the mission of the Gabilan Cattle Company to ... manage the ranch in such a manner as to protect and improve natural resources, wildlife habitat, and scenic beauty, as well as provide a setting for rest, recreation and continued learning for all.
Marie-Jacques Bonney, Founder of Honey Blossom Retreat Garden
Honey Blossom Retreat Garden seeks to expand the potential of small-scale regenerative agriculture as an educational space for community-based farm tourism. We are devoted to serving our local community, growing and offering an inspirational environment for transformation and soulful restoration.
Regenerative Land Management
Collaborative Farming
Micro-enterprises
Elizabeth Porzig, Working Lands Director of Point Blue
Point Blue uses science and partnerships to make sure California's agricultural lands are providing as much benefit as possible to the communities and wildlife that depend on them.
Point Blue scientists help to promote and measure the benefits of regenerative practices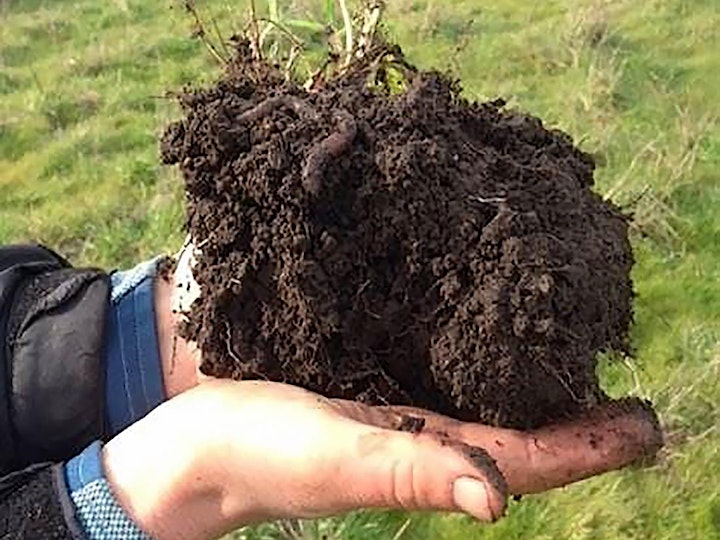 "We have the imperative and obligation to engage in a form of agriculture that restores and nurtures rural communities as well as the lands and natural cycles on which we all depend."
Kat Taylor, Founder of TomKat Ranch
Date and Time
Location
Refund Policy