Description
With FinTechs disrupting every aspect of our lives, from mobile payments to insurance, user experience is more important than ever. Successful startups have built streamlined customer-centric platforms, leaving old traditional processes in the dust.
Hear from startups on the cutting edge of UX design about the elements that can make or break your product.
Agenda:
Arrival and Refreshments 6:30 - 7:00 pm
Rise Introduction 7:00 - 7:05 pm
Keynote 7:05 - 7:20 pm
Fireside Chat 7:20 - 7:50
Q&A 7:50 - 8:00 pm
Networking 8:00 - 9:00 pm
Trevor is a creative director and graphic designer in New York City. Trevor graduated with a BFA in graphic design from California State University, Fullerton in 2012. He has since worked with a focus on helping startups bridge the gap between brand and product design.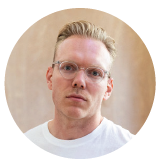 Darlene is the VP of Product at CommonBond, a financial technology company, where she oversees the Product Management and Design teams across a number of lending and enterprise solutions. After spending many years at American Express where she was involved with various divisions and initiatives, Darlene spent the last few years focusing on early stage start-ups, helping them to define and evolve their product offering. She was the Head of Product at CredSimple, a healthcare technology company tackling the challenge of highly fragmented provider data. Prior to that, she led Product at Wickr, an enterprise secure messaging company and RushCard, a financial services company focused on addressing underserved markets. She has served on the board of a technology start-up and has advised other early stage payments companies. Darlene holds an MBA degree from New York University's Stern School of Business and a BA in Economics from the University of Pennsylvania. She lives in New Jersey and, in her spare time, loves to spend time with her family, which includes her wife, son Jake, and two schnauzers.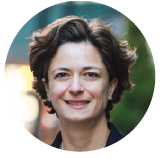 Rise New York, created by Barclays, was established in 2015 and is now the home to 60 of the most innovative FinTech startups in New York.
Empire Startups is the largest community of FinTech entrepreneurs, investors, and banking innovators in the world. We accelerate innovation by bridging the gap between entrepreneurs, investors, and domain experts.