Description
Join Leadership Rhode Island (LRI) at The Dorrance (RI's first strengths-based restaurant!) for a celebratory toast...our thanks to you for making RI the first strengths-based state in the country!
Gallup research has revealed that RI has moved from #49 to #1 on the workplace performance measure: "At work, I get to use my strengths to do what I do best."
"Forty-ninth to first is insane," Jim Clifton, CEO & Chairman of Gallup, told The Providence Journal in a recent news article. Read more about our jump to #1: http://bit.ly/2muQoNM
Over 10,000 Rhode Islanders have discovered their greatest strengths since LRI launched Make RI Stronger in 2014. Each and every one of those individuals has contributed to this important milestone. This Strengths Meetup is all about enjoying the company of other RI Strengths Champions and celebrating this achievement! RSVP today!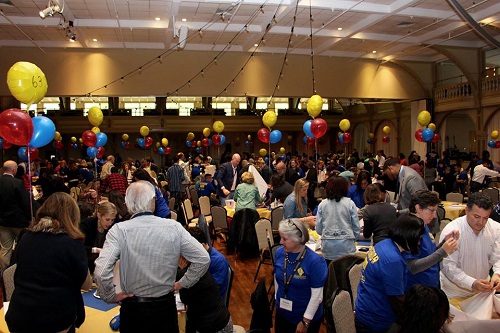 ---
For more information, please contact Kevin Cooper, LRI's Strengths Expeditor, at kcooper@leadershipri.org or by phone at 401-273-1574 x111.