Description


What is RipRow?
RipRow is lots of things to lots of people, including elite mountain bikers, pro motocrossers, top BMXers, an NFL legend, lacrosse players, basketball players, skiers, athletes of all sorts, and people who just want to live better. RipRow is:
"The best thing to happen to mountain-bike specific training, perhaps ever," according to Outside Magazine.
An immensely effective way to build muscle memory for mountain biking.
The first upright rowing machine. Stand. Balance. Pull and push. Why sit when you exercise?
Quite possibly the only piece of workout equipment you need. Squat, deadlift, lunge, core work, pull, push, rotate and cardio — all at the same time! Did we mention you're not sitting?
We're excited to join you for an evening of fun, exercise and learning.
Our last class was awesome: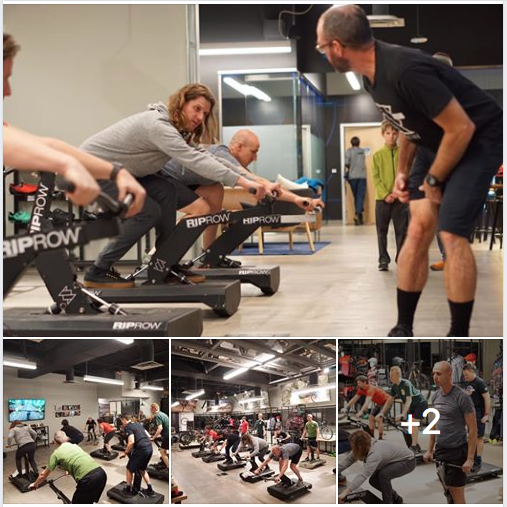 6 to 7 p.m. - RipRow group workout class
You have never trained like this. Imagine ripping downhill runs indoors ... or racing motocross without risk or ... well ... RipRowing.
Lee McCormack (from Lee Likes Bikes; inventor of RipRow) will lead you through a full RipRow workout. These things will happen:
You will learn how RipRow can help you in Sports and Life.
You will improve your fundamental riding skills. MTB, MX, BMX, horses, skis, kayaks ... riding is riding.
You will get a complete full-body workout. You'll use everything from your hands to your feet, in a completely integrated, functional way that's fun enough to not notice how freakin' hard you're working.
Cost: Free
Radness: Infinite
Questions? Email Lee at lee@riprow.com
Class is limited to six participants, so sign up now.