Sales Have Ended
Registrations are closed
Thank you for your RSVP. We can't wait to share our exciting updates!
Sales Have Ended
Registrations are closed
Thank you for your RSVP. We can't wait to share our exciting updates!
About this Event
Rippowam Cisqua School is uniting its Mount Kisco and Bedford campuses for the 2020-21 school year. This historic decision, which will lead to both divisions of RCS operating together on its newly renovated Bedford campus, will provide the school with an opportunity to enhance its program and its community.
What will it mean for all PreK through Grade 9 students to be together on 34 contiguous acres in Bedford?
Hear from the Rippowam Cisqua leadership team
View renderings of the Early Childhood House
Tour the campus
Learn more about RCS' plans for the future
Don't miss this unique opportunity to learn all about the planned renovations and how being together on one campus will grow our community.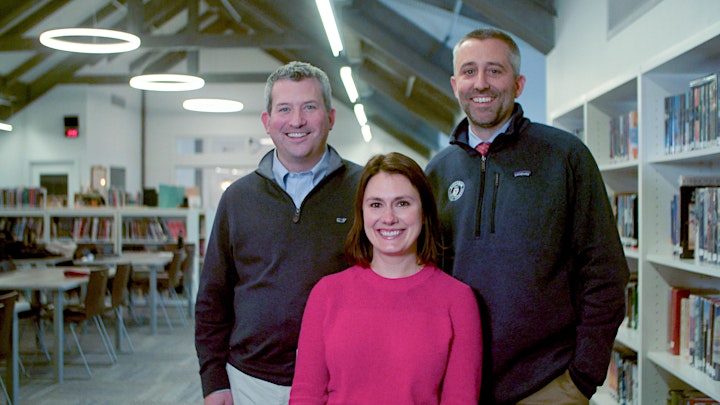 A look back at the 2017 renovations
As part of its Centennial Celebration in 2017, the school undertook a 25 million renovation and construction project on its 34-acre Bedford campus that included a new 2,400-square-foot Innovation Center, an outdoor courtyard and amphitheater, a new Library and Media Center, a new Dining Hall with outdoor terrace, 4 state-of-the-art new classrooms, and 2 new science labs. In 2016, the school renovated the historic Cushman House, which is now the Admissions offices. This followed the renovation of the school's athletic fields and facilities in 2012.