Ripening Time: The Fruits of Conscious Aging

Saturday, October 31, 2015 at 1:00 PM

-

Saturday, November 7, 2015 at 1:00 PM (EDT)
Event Details
THIS EVENT IS COMPLETED
You can purchase archival recordings by visiting the guesthousecenter.org store.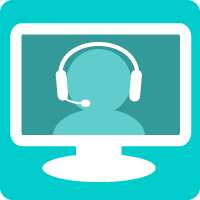 WHERE AND WHEN
This is an online event. This two-part webinar will be held on two consecutive Saturdays. Each session is scheduled for approximately 2 1/2 hours. One ticket ($125 USD) covers participation in both sessions. Registration for each session ends one hour prior to start time. If late, you will be registered for the subsequent session and given access to recordings of all sessions as soon as they are made available.
October 31, 2015 @ 1:00-3:30PM EDT (GMT-4)
& November 7, 2015 @ 1:00-3:30PM EST (GMT-5)
Daylight saving time ends in many locations around the time of the webinar: Convert to your time zone. 
FORMAT 
Both sessions will include a live talk by Sherry, followed by inquiry in small groups, and then interactive Question and Comments. All sessions will be recorded and available to registrants as soon as possible. Each participant, even if sharing a computer, must pay for a ticket.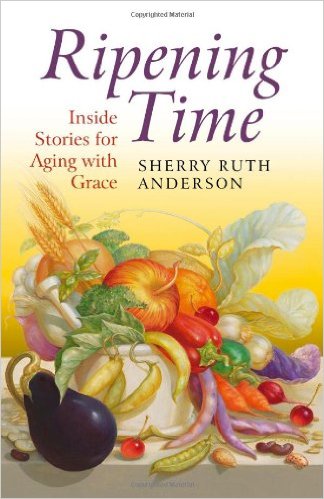 ABOUT THE WEBINAR
When a growing season is long enough for fruits to mature, we call it a time of ripening. Engaging our human experience of this process through the art of inner inquiry, Anderson will challenge our culture's mind traps, the bland assumptions, myths and lies about this natural evolution that obscure our actual experience.
Then we will begin to explore the gifts reserved for age: the losses and endings that lead into the poignant, ferocious truths of maturity; how relationships change and often deepen; the secrets and subtleties of inner life at this time; and the way qualities such as generosity, wisdom and a lightness of being unfold as one develops the presence and openness of an elder. Our focus will be on posing penetrating questions to allow you to transform your perspective on aging and live into the truth and genuine grace of becoming a mature human possibility.
Based on the level of interest following this webinar Sherry may form an ongoing inquiry group to continue these explorations.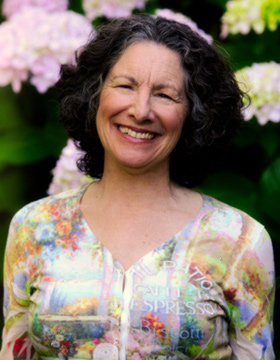 BIO
Sherry Ruth Anderson, Ph.D., teaches the Diamond Approach to Inner Realization® in North America and Europe and is a member of the Ridhwan School's leadership council. She is the bestselling author of The Feminine Face of God and The Cultural Creatives. Her latest book is Ripening Time: Inside Stories for Aging with Grace, and she has been teaching and speaking on conscious aging for 20 years. She formerlychaired the Department of Psychological Research at the Clarke Institute of Psychiatry and was Associate Professor of Psychiatry at the University of Toronto.
FAQs
I have a conflict and can't make one or more of the dates!
If you have to miss a session, archived sessions will be available for viewing shortly after each session ends.
What are the hardware requirements for this webinar?
You will need a computer with speakers/headphones and broadband internet access (Cable/DSL/Fiber) to view and hear the presenter. In order to ask questions and participate in small groups you will need a telephone (landline recommended) or a VoIP calling service such as Skype.
How should I prepare for the webinar?
You can read Sherry's book, Ripening Time: Inside Stories for Aging with Grace, available from Amazon. You can also visit her website at sherryruthanderson.com.
I am not located in the USA - can I participate?
There will be alternate call-in numbers for international participants. 
Where can I contact the organizer with any questions?
Send all inquiries on technical concerns to to webinar@guesthousecenter.org.
Who is organizing the webinar?
The Guest House Retreat and Conference Center. You can visit us at guesthousecenter.org. You can visit our YouTube channel at youtube.com/guesthousewebinars.
When
Saturday, October 31, 2015 at 1:00 PM

-

Saturday, November 7, 2015 at 1:00 PM (EDT)
Add to my calendar
Organizer
Guest House Retreat & Conference Center
We are a small non-profit retreat and conference center situated in the scenic Connecticut River Valley. We create opportunities for transformational work and provide a nurturing environment for those seeking to develop human potential and enrich the world.