Rip Current Brewing's Woodford Reserve Barrel-Aged Black Lagoon Bottle Sale
Description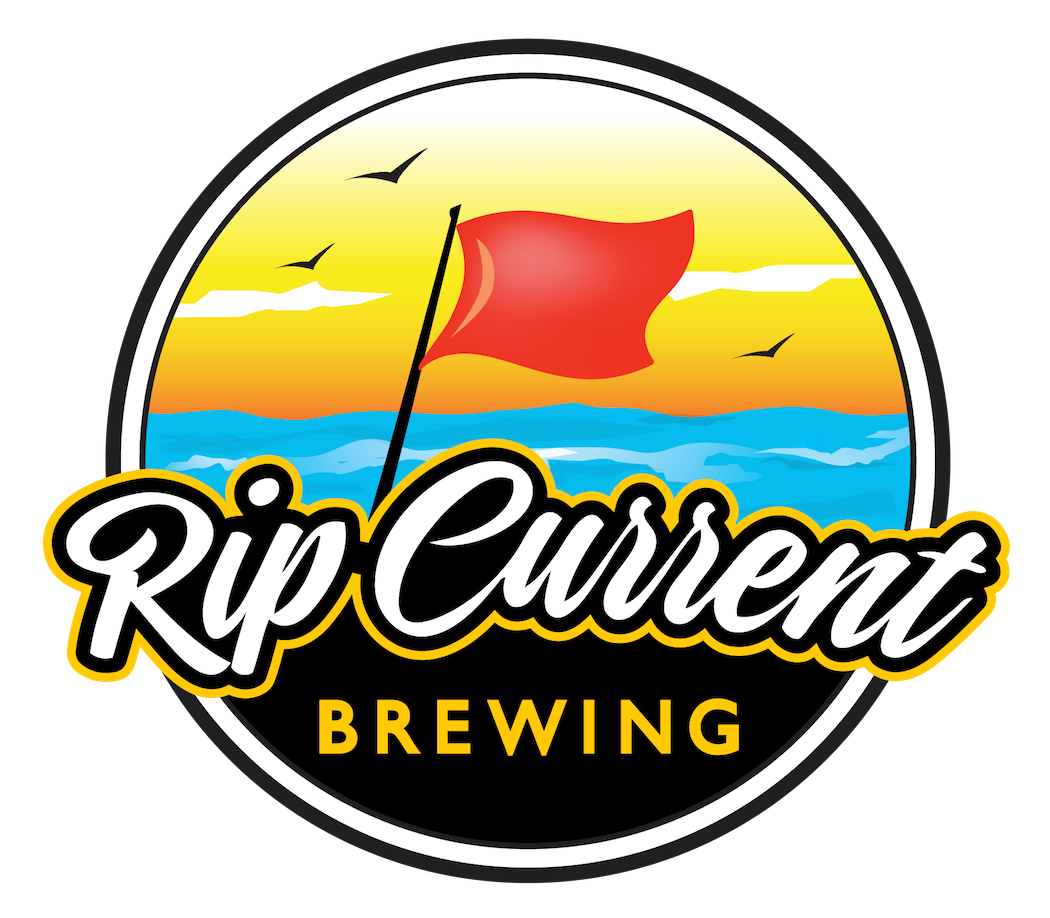 After 15 months maturing in barrels, we are stoked to announce our second batch of Bourbon Barrel-aged Black Lagoon Scottish Strong and the first exclusively using Woodford Reserve bourbon barrels! Black Lagoon is our popular Scottish-style Strong Ale (AKA Wee Heavy) that has won many awards over the years, including a Silver medal at the 2015 Great American Beer Festival.
Black Lagoon has a silky smooth dark malt character with complex carmel, toffee and hints of chocolate and dark fruits. This full bodied beer is ideal for aging in spirit barrels that impart a complex oaky, coconut and fleeting notes of vanillin melded with the amazing bourbon flavors preserved in the wood. The blend of all these flavors in balance creates a masterpiece of sensation for your palette. We age our beers until they have achieved a balance of the spirit barrel and base beer flavors even if it requires the beer to stay in the barrel for a longer time.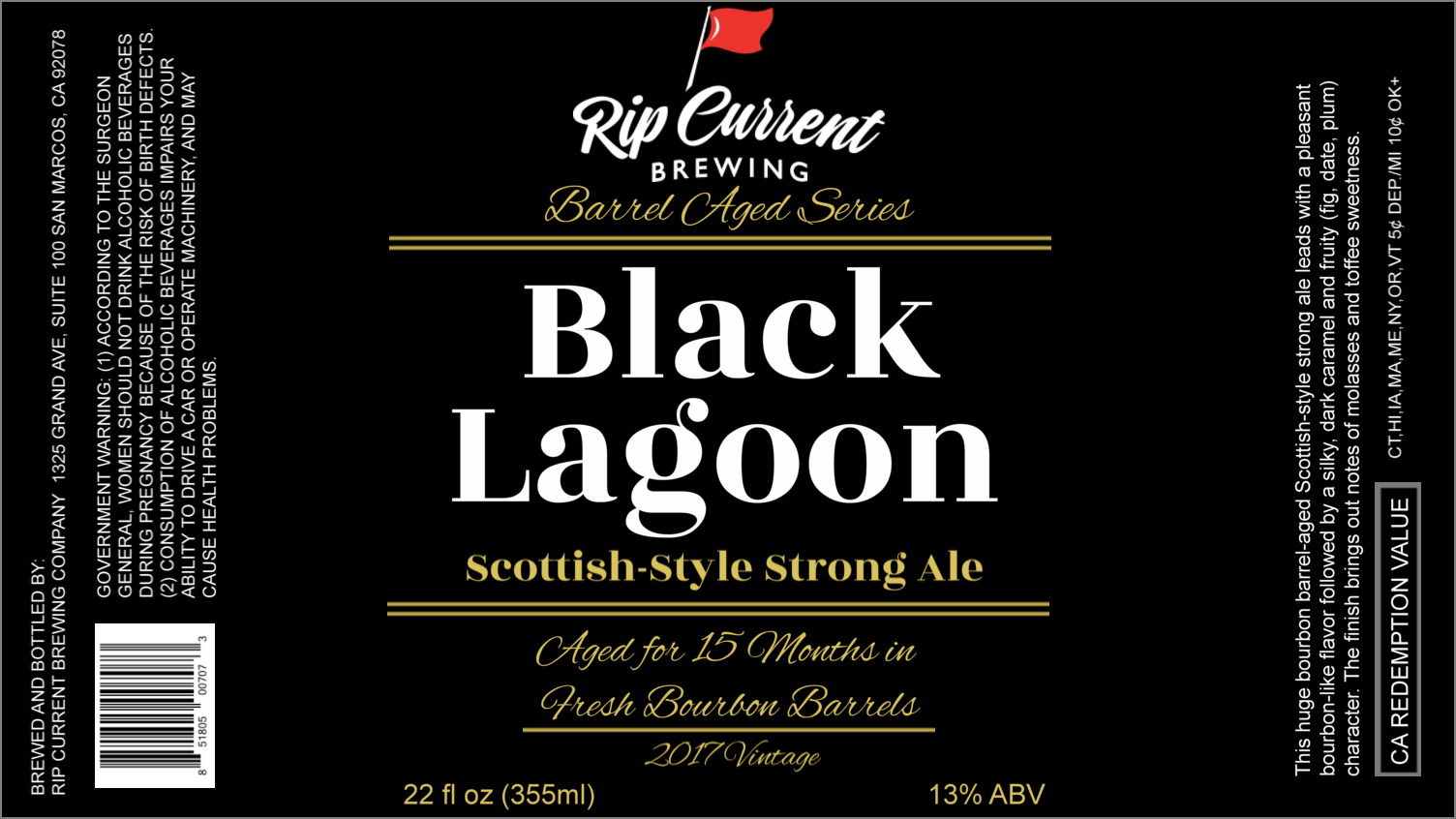 Starting Monday, July 31st at 11:00am PDT, you will be able to pre-purchase up to five (5) bottles of Woodford Reserve Barrel-aged Black Lagoon. Please note that you will need to use your name to purchase each bottle. We want to make this as fair as possible, so any duplicate sales to the same name will be voided! Your name will be checked at bottle pick-up and must match your drivers license or other form of legal government issued identification.
Please, USE ONLY YOUR NAME TO PURCHASE THE BOTTLES. YOUR PURCHASE IS JUST FOR YOUR BOTTLES. YOU CANNOT PURCHASE BOTTLES UNDER SOMEONE ELSE'S NAME OR FOR SOMEONE ELSE. IF YOU BUY THEM, YOU MUST PICK THEM UP.
Bottles can be picked up starting Monday, August 21st at the Rip Current Brewing Tasting Room in SAN MARCOS unless you selected a NORTH PARK pickup. Bottles can be retrieved during tasting room hours from August 21st through October 1st 2017. For official tasting room hours, please see http://ripcurrentbrewing.com/contact. Any bottles not retrieved by OCTOBER 2nd will be surrendered back to the brewery (no exceptions).
Proxies will NOT be allowed for this release. You will need to show your proof of purchase (printed or e-mail confirmation) and valid ID to retrieve your bottles. NO EXCEPTIONS WILL BE MADE. This means you will NOT be able to pick up anyone else's bottles, and we will not release the bottles to you without a confirmation and valid ID matching the name on the sale! IF YOU PURCHASE THE BOTTLE, YOU HAVE TO PICK IT UP!
Please do not purchase bottles until you've read the terms and conditions below, and can ensure you will be able to pick up your bottles by the cutoff date!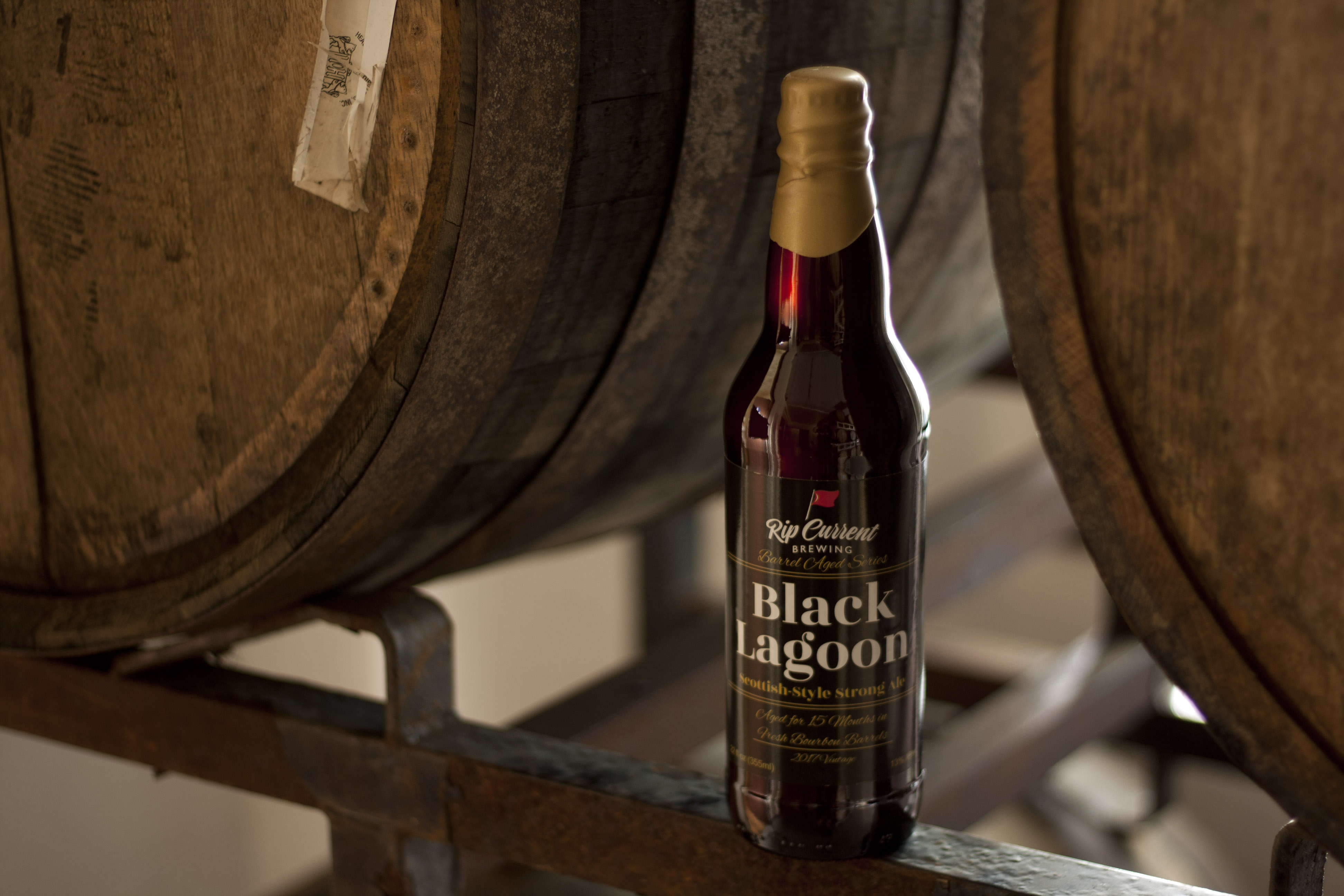 Rip Current Brewing Company - Policies, Terms & Conditions
Bottle Limitations
Maximum of 5 bottles per person. No exceptions and orders with additional bottles will be voided.
Shipping Policy
Rip Current Brewing Company does not ship beer directly to consumers. All beer purchases are only available for pickup in our tasting room selected below.
Returns & Refunds
We do not accept returns under any circumstances. No refunds or exchanges will be made. All sales are final.
Order Acceptance Policy
Your receipt of an electronic or other form of order confirmation does not signify our acceptance of your order, nor does it constitute confirmation of our offer to sell. Rip Current Brewing Company reserves the right at any time after receipt of your order to accept or decline your order for any reason or to supply less than the quantity you ordered of any item.