Rip Current Brewing's Barrel-aged Mango Blonde Sour Bottle Release
Description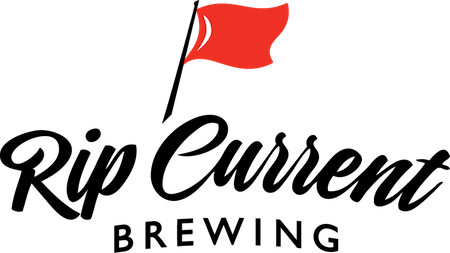 We are excited to announce the second release from our newly launched long-term, barrel-aged Sour Series called Mango Blonde Sour. Please note that these bottles are not available for pickup at our tasting rooms until January 23rd, so please don't expect them to be available immediately after purchase.
Our Mango Blonde Sour is a multi-culture beer fermented with artful blend of bacteria (lactobacillus, pediococcus), brewers yeast and wild yeast (brettanomyces) that work together to impart a complex array of lactic and acidic acids with supporting funky flavors. This blonde sour was wine barrel fermented, and then transferred to secondary wine barrels for extended aging until we achieve our desired balance of flavors.
Next, we transfered the sour into the fruiting tank with a healthy dose of aseptic Mango puree. This introduction of sugars in the fruit causes a secondary fermentation that balances the sweetness of the fruit with the underlying sour beer. The result in a magnificant marriage of Mango with the complex sour/funky base appealing to your many palate senses.
Friday, January 11th at Noon PDT, you will be able to pre-purchase up to five 500ml (16.9oz) bottles of Barrel-aged Mango Blonde Sour for pickup at either our San Marcos brewery location or North Park tasting room. This is a very limited bottle count release, so purchase your bottles while they are still available!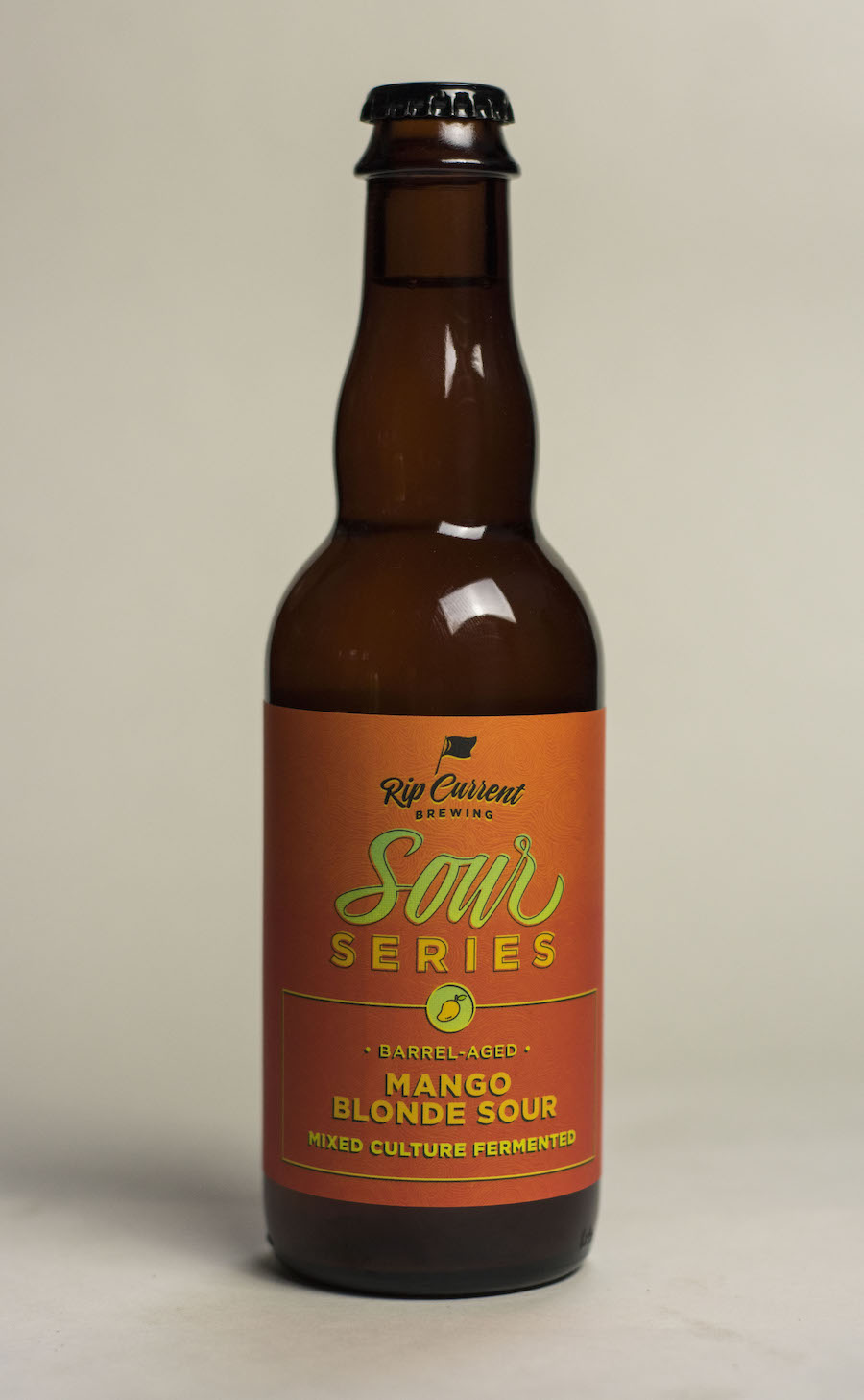 Please note that you will need to use your name to purchase each bottle. We want to make this as fair as possible, so any duplicate sales to the same name will be voided! Your name will be checked at bottle pick-up and must match your drivers license or other form of legal government issued identification. Proxies will NOT be allowed for this release. You will need to show your proof of purchase (printed or e-mail confirmation) and valid ID to retrieve your bottles. NO EXCEPTIONS WILL BE MADE. This means you will NOT be able to pick up anyone else's bottles, and we will not release the bottles to you without a confirmation and valid ID matching the name on the sale.
Bottles can be picked up starting Wednesday, January 23rd at the Rip Current Brewing Tasting Room in SAN MARCOS unless you selected a NORTH PARK pickup. Bottles can be retrieved during tasting room hours from January 23rd through March 23rd 2019. For official tasting room hours, please see http://ripcurrentbrewing.com/contact. Any bottles not retrieved by March 23rd will be surrendered back to the brewery (no exceptions). Please do not purchase bottles until you've read the terms and conditions below, and can ensure you will be able to pick up your bottles by the cutoff date!
Rip Current Bottle Limitations
Maximum of 5 bottles per person. No exceptions and orders with additional bottles will be voided.
Shipping Policy
Rip Current Brewing Company does not ship beer directly to consumers. All beer purchases are only available for pickup in our tasting room selected below.
Returns & Refunds
We do not accept returns under any circumstances. No refunds or exchanges will be made. All sales are final.

Order Acceptance Policy
Your receipt of an electronic or other form of order confirmation does not signify our acceptance of your order, nor does it constitute confirmation of our offer to sell. Rip Current Brewing Company reserves the right at any time after receipt of your order to accept or decline your order for any reason or to supply less than the quantity you ordered of any item.