Riot Fest Chicago Day Passes for Hispanic Heritage Month
Description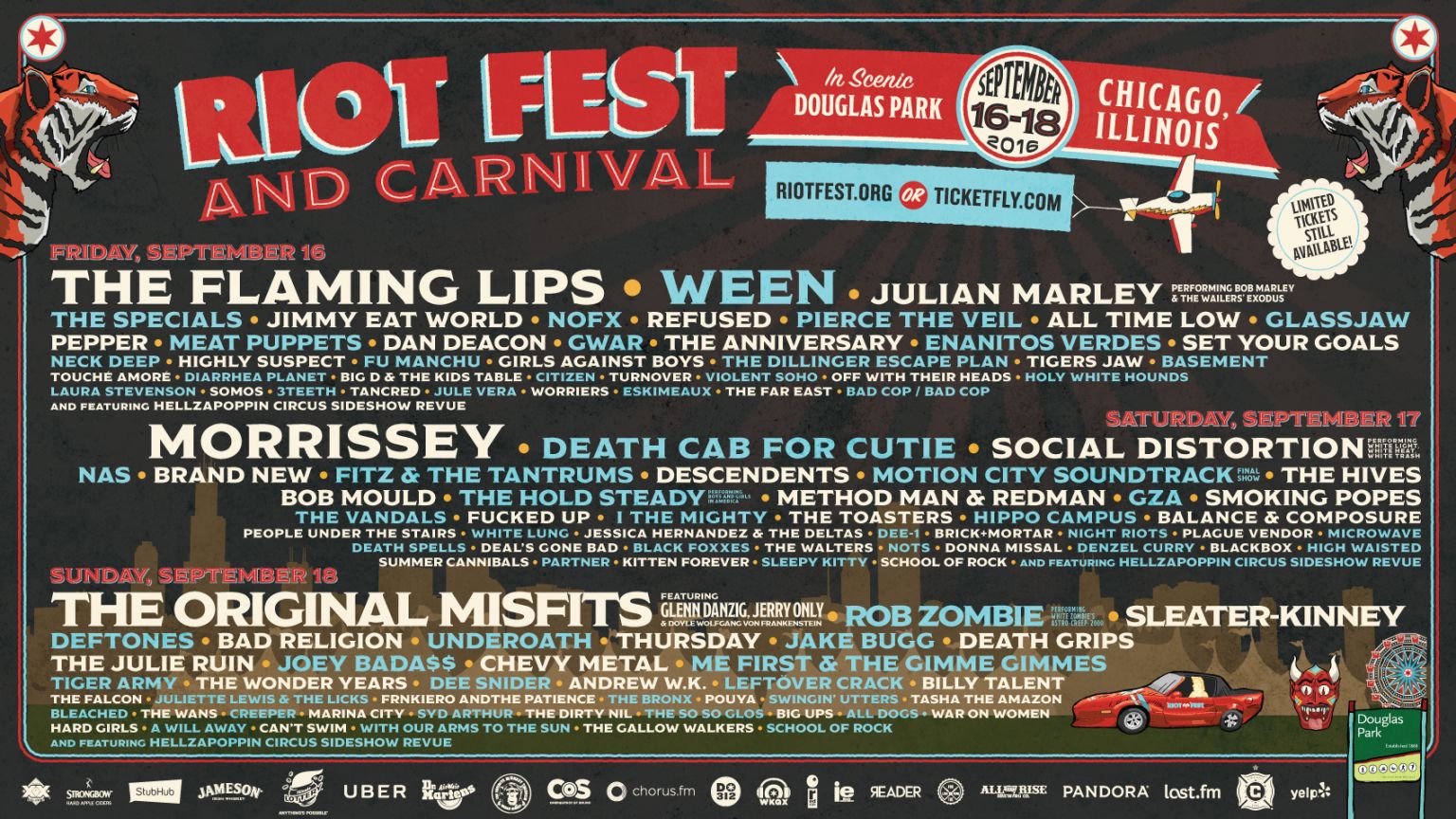 We are excited to announce that USHLI will kick-off Hispanic Heritage Month on Friday, September 16th during Riot Fest & Carnival in Douglas Park.
Riot Fest and VivaTuMusica.com have joined forces to welcome Rockeros and rock music aficionados to this year's awesome three-day festival (Sept. 16-18). Please visit: www.riotfest.org.
This year, Riot Fest promises to be the best yet! Not only do they have a stacked line-up of more than 125 artists (6 Stages), including such headliners as: The Flaming Lips, Morrissey, The Original Misfits, Julian Marley, Deftones, Ween, NAS & much more… this year, for the first time in the history of this highly-acclaimed festival, Riot Fest is proud to welcome Rock en Español to the main stage, featuring; Enanitos Verdes.
Please keep in mind that Enanitos Verdes will perform Friday at 5:00 PM sharp. Our desire is for our community to enjoy the festival and be well represented at their show. If you're interested in attending, please complete the eventbrite registration and stop by our office to pick up your Friday Day Pass. Tickets will be available on September 13, 2016 at 12:00 PM.
United States Hispanic Leadership Institute
431 S. Dearborn, Suite 1203
Chicago, IL 60487
312-427-8683
The United States Hispanic Leadership Institute (USHLI) is an award-winning Chicago-based national, non-profit, non-partisan, tax-exempt organization. The four pillars of its work are education, servant leadership development, civic engagement, and research. For more information, please visit www.ushli.org.