Rio de Janeiro Investment Conference

Wednesday, November 30, 2011 from 2:00 PM to 7:30 PM (EST)
Event Details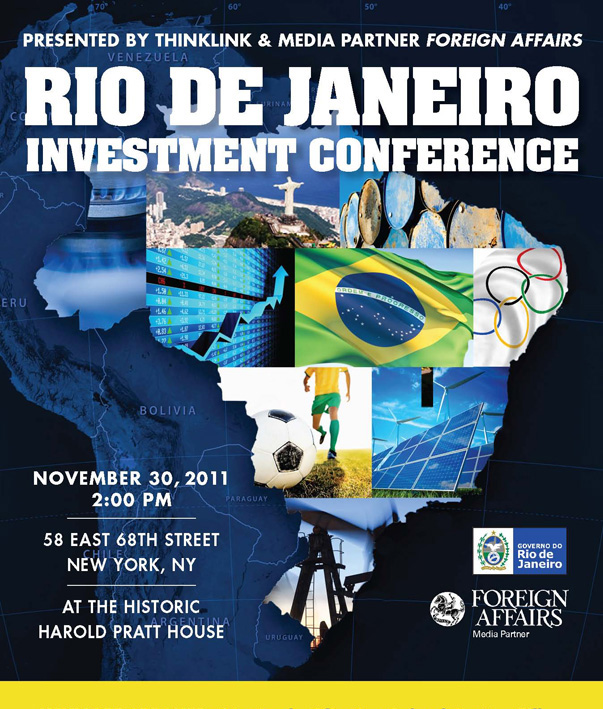 Working with ThinkLink Communications, Foreign Affairs is convening a group of Brazilian and U.S. business leaders, investors, and academic experts for important conversations on the successes and future challenges facing Rio de Janeiro as it approaches the 2014 World Cup and 2016 Summer Olympics, and the nation as it continues its remarkable growth.
Following an opening keynote panel, the audience will participate in two breakout sessions. One will evaluate current macroeconomic dynamics and their impact on infrastructure financing. The other will discuss Brazil's role as an emerging player in power generation, assessing the implications of investment in oil and gas exploration projects, renewable energy, and alternative power sources. 
A networking reception will follow.
Join this group of distinguished speakers in New York on November 30, 2011. 
---
November 30, 2011

Registration
2:00 to 2:30pm | Council on Foreign Relations | 58 East 68th Street | New York, NY 10065
Opening Keynote Session
2:30 to 4:15pm
Coffee Break
4:15 to 4:45pm
Breakout Sessions

4:45 to 6:15pm
Macroeconomics & Infrastructure | Albert Fishlow, presiding
Brazil, Emerging Market in Energy | Michael Levi, presiding
Cocktail Reception

6:15 to 7:30pm
---
SPEAKERS
Keynote Speech | 2:30--2:50pm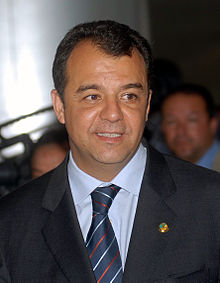 Sérgio Cabral Filho is a Brazilian politician and journalist. In the 2006 Brazilian general elections, he was elected governor of the state of Rio de Janeiro; he was sworn into office on January 1, 2007. Cabral Filho was a state representative for the state of Rio de Janeiro between 1991 and 2002, having presided the State Assembly from 1995 to 2002. In the 2002 general elections, he was elected senator for the state of Rio de Janeiro.
Keynote Panel | 2:50--4:15pm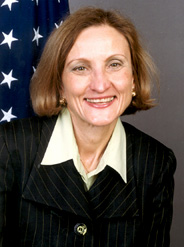 Donna Hrinak is the current president of Boeing Brazil. Prior to that, in 2008 she joined PepsiCo where she was vice president of global public policy and government affairs. Ambassador Hrinak worked for Kraft Foods, where she was corporate affairs director for Latin America and the European Union. She has served as U.S. ambassador to four countries: Brazil, Venezuela, Bolivia, and the Dominican Republic, and as deputy assistant secretary of state for Mexico and the Caribbean.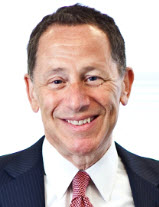 David Rothkopf serves as president and chief executive of Garten Rothkopf. He is a visiting scholar at the Carnegie Endowment for International Peace. Rothkopf served as acting U.S. undersecretary of commerce for international trade, directing the 2,400 employees of the International Trade Administration. He joined the Clinton administration in 1993 as deputy undersecretary of commerce for international trade policy development.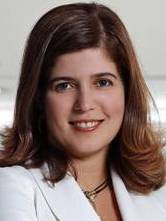 Adriana Machado is Government Affairs Director for GE in Brazil. Previously she was Government Relations Director for Intel Semicondutores do Brasil. She started her career at the Institute of Applied Economic Research, Institute of Political Studies, and Ford Foundation. She was UNDP Consultant at the Secretariat of Strategic Affairs of Presidency of the Republic, Political Advisor at the U.S. Embassy in Brasília, and Strategic Affairs Director at the American Chamber of Commerce for Brazil in São Paulo.

Larry Rohter served as a correspondent in Rio de Janeiro for fourteen years for Newsweek and later as the South American bureau chief for The New York Times, from 1999 to 2007. Previously, he was Caribbean and Latin American correspondent from 1994 to 1999. Currently he is the culture reporter for The New York Times.
Macroeconomics & Infrastructure | 4:45--6:15pm

Nicolas Aguzin is Chief Executive Officer for JPMorgan Latin America, responsible for overseeing the firm's activities in the region. Mr. Aguzin was head of Latin America Investment Banking Advisory, and head of the Latin America Mergers and Acquisitions group before that. During the last 18 years at JPMorgan, he has advised on many of the transformational transactions and financings that took place in the region. Mr. Aguzin is on the Board of Directors of the Latin American Agribusiness Development Corporation and the Council of the Americas, as well the Board of Directors of Pro Mujer International and Worldfund.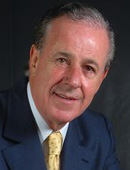 Mario Garnero is Chairman of the Board and principal shareholder of the Brasilinvest Group, which has already attracted investments in the range of $12 billion to Brazil, and gathers partners from 16 countries. As Chairman of NEC do Brasil, Mario Garnero helped bring mobile phone technology to Brazil. He also founded an institution to debate environmental and hemispheric issues in the Americas--Fórum das Américas is Brazil's pioneer "think-tank" on democracy and regional economic integration. He was chosen "Person of the Year" by the U.S.-Brazil Chamber of Commerce in the 1980s. Mario Garnero is widely regarded as "Father of the Ethanol Car in Brazil."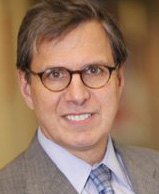 Paulo Vieira da Cunha is Partner & Head of Research, Emerging Markets at Tandem Global Partners. A consultant to the IMF and a member of business and philanthropic boards in New York and São Paulo, he was Deputy Governor of the Central Bank of Brazil and a representative to the G20. He managed and produced research for the global securities industry for nearly a decade, first at Lehman Brothers and later at HSBC Securities. He held managerial, operational, and research positions at the World Bank, and in government, research institutes, and universities in Brazil. He is the author of numerous publications on macroeconomics and the economics of inflation and labor markets.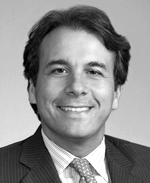 Marcello Hallake is a partner with the law firm of Jones Day, representing U.S. and European companies, financial institutions, and investment funds in cross-border mergers and acquisitions, joint ventures, privatizations, private equity, and other financing transactions in Latin America and around the globe. He represents Brazilian and Latin American companies in cross border transactions. Mr. Hallake was Chair of the Committee on Inter-American Affairs of the New York City Bar Association and is a member of the Board of Directors of various not-for-profit organizations including Brazil Foundation, CDI International, and the Inter-American Culture and Development Foundation.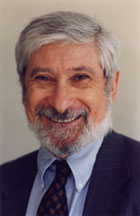 Albert Fishlow is director of the Columbia Institute of Latin American Studies and director of the Center for the Study of Brazil. He was the Paul A. Volcker Senior Fellow for International Economics at the Council of Foreign Relations. Dr. Fishlow's published research has addressed issues in economic history, Brazilian and Latin American development strategy, as well as economic relations between industrialized and developing countries. Dr. Fishlow was deputy assistant secretary of state for inter-American affairs. In 1999, he was awarded the National Order of the Southern Cross by the government of Brazil. 
Brazil, Emerging Market in Energy | 4:45--6:15pm 

Luiz Fernando Rolla is Chief Officer for Finance, Investor Relations, and Control of Holdings of CEMIG. He was responsible for the formulation and implementation of investor relations strategy, including the structuring of the Level I and II ADR programs, share sale transactions, prospectuses, CVM registrations, detailed corporate governance matters, stockholders' meetings, and shareholder services at emerging markets conferences. He has coordinated long-term planning, structured company-wide budget control and cost analysis, project finance transactions, and negotiation of important debt rollover contracts and issues. Among many honors, he was Apimec's "Best IR Professional" and "Best Brazilian IRO" for IR Magazine.

Alexandre Cunha Campos joined Petrobras in 2005 and is currently the investor relations manager at the company's New York office. During his six years at Petrobras, Mr. Rocha Cunha Campos has always been part of the investor relations team. He graduated with a degree in economics from the Rio de Janeiro Federal University - UFRJ.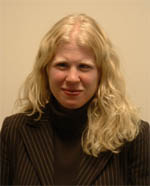 Michelle Patron oversees the Global Political Risk Service at PIRA Energy Group. She has over a decade of experience analyzing international energy issues. Ms. Patron was International Affairs Fellow at the Council on Foreign Relations and conducted energy research at Deutsche Bank. She was an international policy advisor at the U.S. Department of Energy, advising the energy secretary and other senior officials on relations with major energy-producing and -consuming regions, including Venezuela, Mexico, Brazil, China, Nigeria, and the European Union. She has worked at the U.S. Embassy in Beijing, the International Energy Agency, the White House, UNICEF, and the Center for International Environmental Law.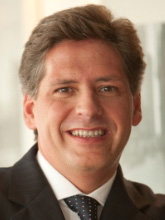 Marcelo Viveiros de Moura is Senior Partner at Pinheiro Neto Advogados. Founded in 1942, the firm is one of the largest in Latin America; its legal practice is divided into four areas: corporate, litigation, tax, and labor. Dr. Moura is an expert on how Brazil is changing economically, politically, and socially. He focuses on opportunities for foreign investors in Brazil, legal issues for investors, and energy law and regulation. He practices in corporate law, mergers and acquisitions (corporate restructuring), oil and gas areas, capital markets, insurance, energy, project finance, public-private partnerships, and government procurements and contracts.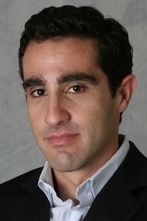 Michael Levi is the David M. Rubenstein senior fellow for energy and the environment at the Council on Foreign Relations (CFR) and director of the CFR program on energy security and climate change. Before joining CFR, Dr. Levi was a nonresident science fellow and a science and technology fellow in foreign policy studies at the Brookings Institution. Prior to that, he was director of the Federation of American Scientists' Strategic Security Project. Dr. Levi has testified before Congress and presented expert scientific evidence to the National Academy of Sciences on climate change and on nuclear security.
---
 Questions? Email RioConference@cfr.org
When & Where

Council on Foreign Relations
58 East 68th Street
New York, NY 10065


Wednesday, November 30, 2011 from 2:00 PM to 7:30 PM (EST)
Add to my calendar