About this Event
Hayley Steiner & Sarah Shuel Present:
RiNo Art & Music Showcase
with music by Graham Good & The Painters, Elder Grown, Motion Trap , Silver and Smoke, James Smith (solo), and Mary Sullivan (solo).
Sunday, Feb 10, 2019
Doors: 4:00 PM
21 and over
$12 - $15
Globe Hall
4483 Logan St.
Denver, CO
Fort Greene
321 E 45th Ave.
Denver, CO 80216
All sales are final. Review your order carefully, there are no refunds for any reason. No tickets are mailed to you, your name will be on the will call list night of show. Night of show (1) bring a valid government issued ID and (2) be able to show ticket confirmation at the door.
_____________________________________________________________________________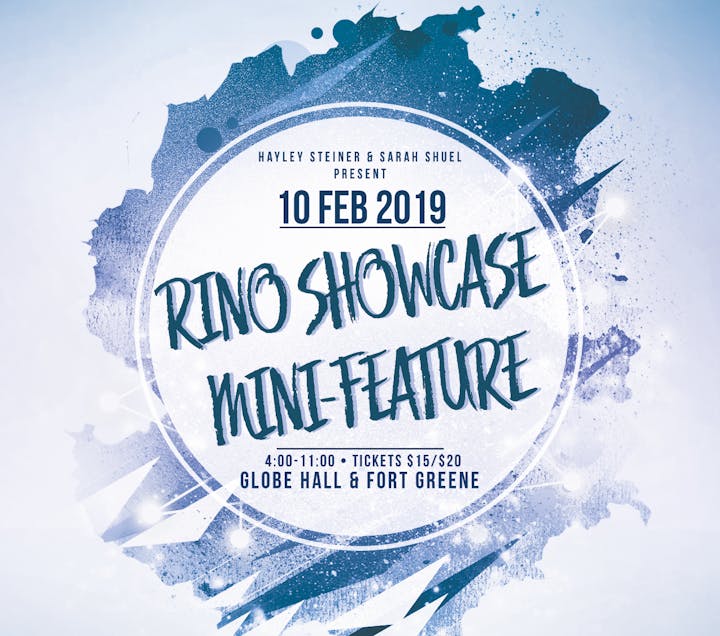 The event will host 25 of Denver's best visual artists and artisans, local craftspeople and creatives, several up and coming local bands, and Denver's best food trucks.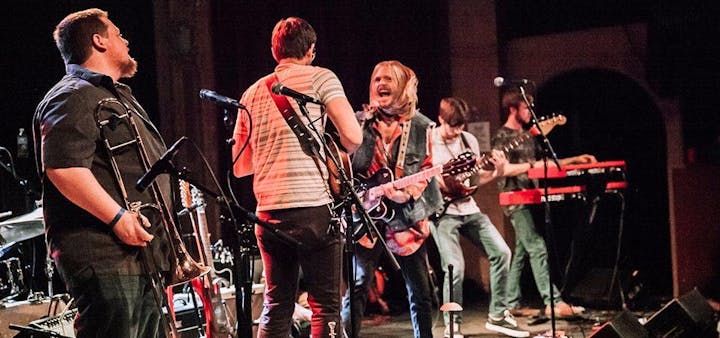 ROCK 'N FUNK 'N ROLL band based in Northern Colorado.
Graham Good & The Painters is a 7 piece squad sharing their zest, enthusiasm, and joy for life through music. Graham is a Northern Colorado singer/songwriter who has bonded & teamed up with 6 jazz cats from The University of Northern Colorado in Greeley. The genre is a bit undefined as the band utilizes a wide variety of influences, but to put it simply this band plays FUNK-ROCK-LOVE music. Graham's songs & messages paired up with the chops & musicianship of The Painters is a force of positivity to be reckoned with. The band's mission is to help you believe in yourself and to remember how much fun this life can be.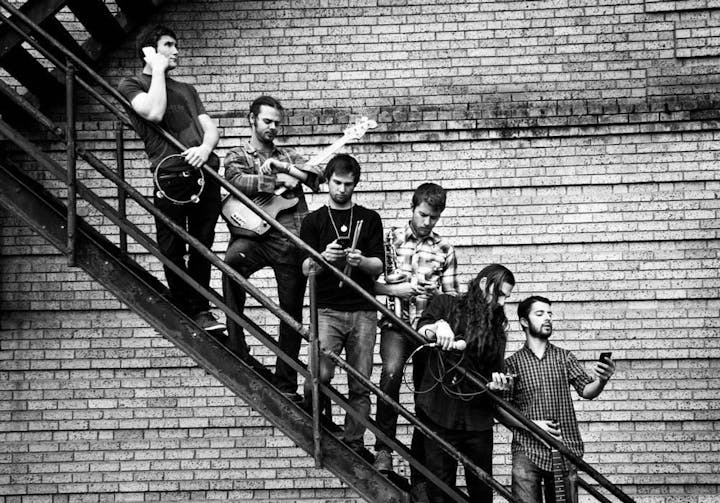 Funk meets Rock, Pop meets Hip Hop. Elder Grown combines the freedom of improve Jams with their Capturing, Original songs. From the First Song to Fourth Hour in, Elder Grown encourages you to break down your idea of genre and tempo with your hips and heartbeat. A personal Pandora station, Elder Grown rollercoasters listeners through seamless, rule-breaking sound.
Switching instruments mid-song, you never know who is going to sing or play what next. Join Elder Grown, and journey into the unrecognizable familiar.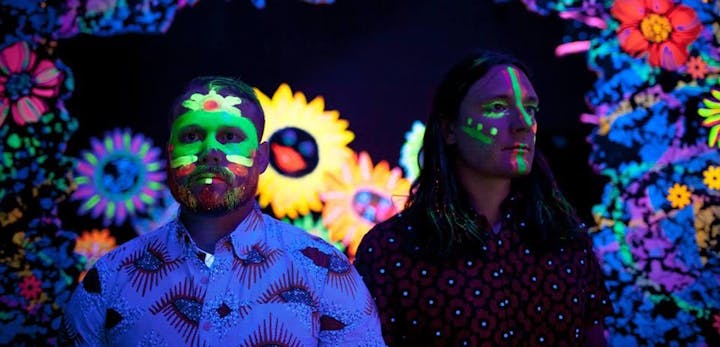 Motion Trap makes sonic exploration music.Motion Trap makes sonic exploration dance music. An escalating interplay between electronic-tinged riffs, infectious melodies, and rhythmic muscle leads to a state of wonder. Dreamy, but not hazy, more like the feeling of being in the moment and letting it all wash over you. All while the beat forever propels you forward.
While 2016 included a national tour in support of their debut full-length 'PALEBLUEDOT', time as the backing band for Turner Jackson's Red Plastic Cup, and various other collaborations, 2017 promises to be an even bigger year for the band. The project recently found new life as a duo and has a fresh sound they are eager release.
The first release off of Motion Trap's upcoming full-length, Molecule is the culmination of 18 months of composition, recording, and production. "Molecule is a summer dance track showing a love for throwback analog synths and an attention to melody. The song and the youtube video are exactly the aesthetic we imagined while creating the track even in its earliest stages." The band is currently working on a video for their second single to be released early this summer. An escalating interplay between electronic-tinged riffs and rhythmic muscle leads to a state of wonder. Dreamy, but not hazy, more like the feeling of being in the moment and letting it all wash over you. All while the beat forever propels you forward.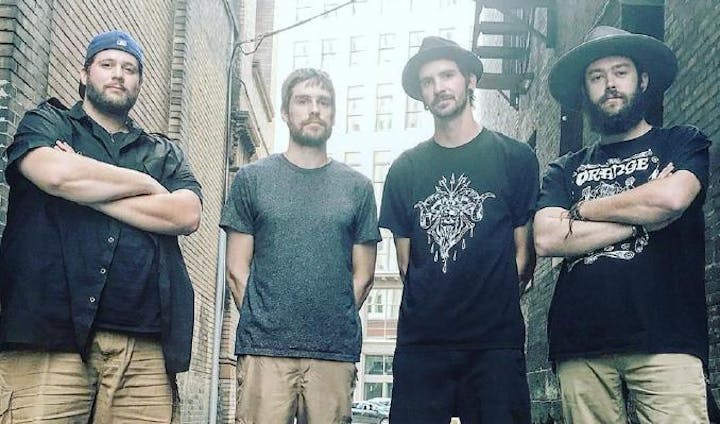 Since their formation in 2015, the members of Silver And Smoke have been blazing a trail in a genre they've coined as "Western Rock." The Colorado-grown quartet draw from a variety of influences, including: blues, classic rock, soul, folk, country, punk, bluegrass, jazz, and classical - making their music one fiery combination.
In their first three years, members Ty Bray (vocals/guitar), Dino Ianni (lead guitar/saxophone), Tanner Boyle (drums), and Rick Brown (bass) have released three EPs (Workhorse - 2015, Marking Time - 2016, 30P - 2018), produced two music videos, toured across most of America, played on the radio all across North America (including Canada!), worked as a house band/rhythm section for a recording studio, and received sponsorship from Colorado based companies LivWell Enlightened Health and Native Gorilla. Support in their hometown of Denver continues to grow, and Silver And Smoke shows no signs of stopping.