Description
Enjoy making and taking home a beautiful authentic stained glass ring project in this fun 3 hour class. Learn stained glass processes, make & take home projects that make you smile. Our three hour beginner level workshops include learning about glass, design, rough cutting, soldering & assembly. Let us entertain you in a lighthearted atmosphere while you have fun and learn something new.
Get the greatest experience and sense of accomplishment by creating from an assortment of sizes & colored gems to make your creation. Arrange with this glass and let your imagination run free. Make your project using either the historic leaded technique or mosaic process. All project materials & use of studio tools are included in workshop price. There is no previous experience needed for this class, just your imagination! Snacks available for purchase.
You receive expert knowledge & leadership gained from 45 years of experience at Tulsa Stained Glass. Our organized structure, instructional tools & class sizes make for an optimal learning experience.
Purchase your ticket in advance online, sign in for class after reading the waiver and get ready to have some fun. There is a minimum age restrictions, rescheduling, cancellation policy and more in our terms & conditions link below. Closed toe shoes recommended. Minors must be accompanied by an adult student. Questions please email us.
Add-on Options: 1. Light Cube - Accent your creation with an illuminated glass cube display. Use it as a nightlight or table decoration to add warmth and elegance to your home for only $35. Includes the glass cube, lights and metal stand. 2. Garden Stake - Plant your project in a flower pot or your garden with a metal stake for only $5. Please note that these options are completed at the conclusion of the class.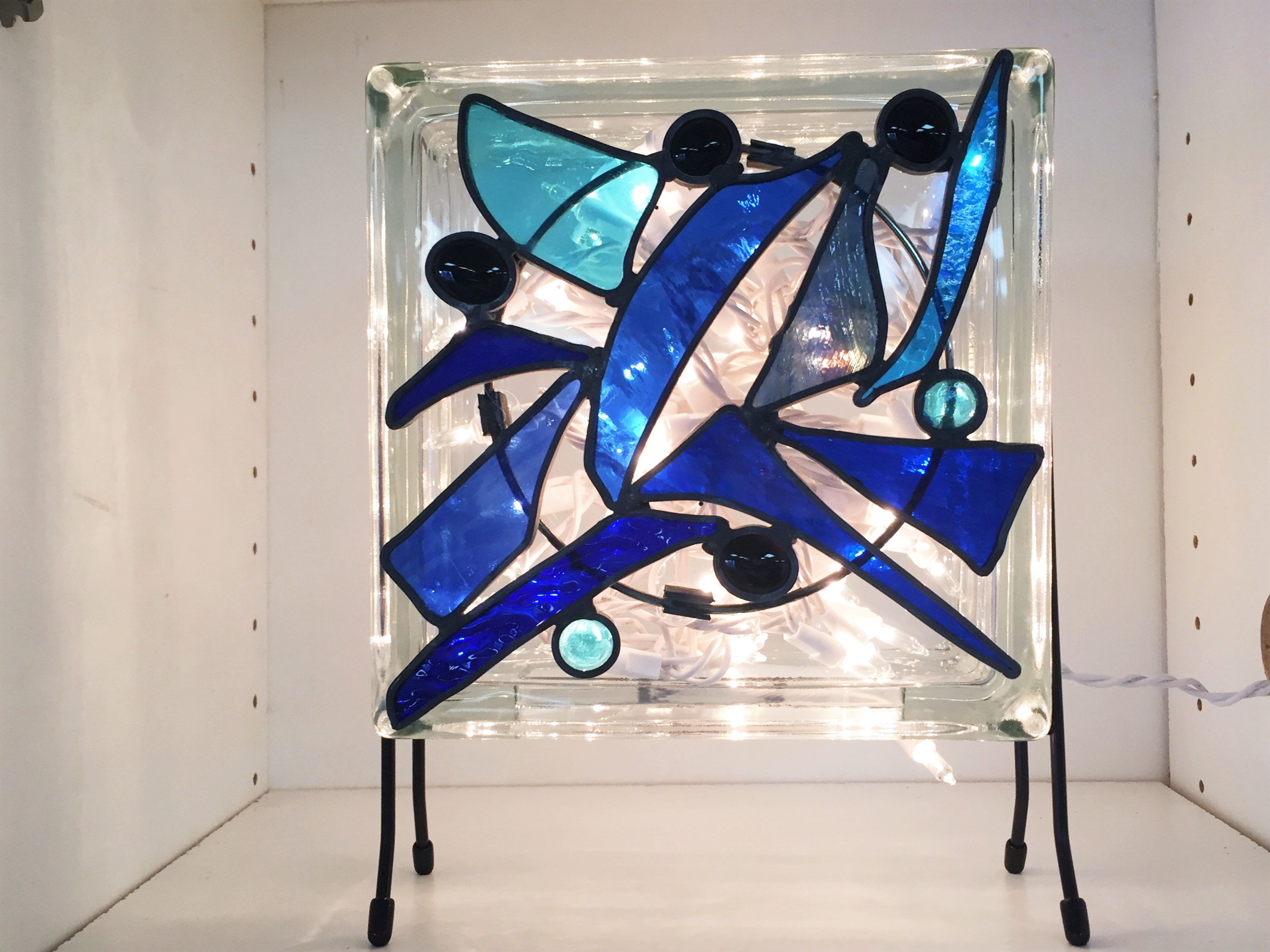 Class takes place at Tulsa Stained Glass & Art Event Center located at 4131 S. Sheridan, Tulsa, OK 74145. On the east side of Sheridan, just south of 41st St. Call (918) 664-8604 if you have questions.
Holiday Gift Making - Once you have experienced your first class, you will be ready surprise family, friends and co-workers with your newfound talents. The more you do, the better you get. There is nothing more satisfying than to give a gift to be cherished.
More Benefits from Tulsa Stained Glass: After taking this class you are eligible to book our Private Art Space, for open studio time. This space is for use by individuals to work on stained glass projects for personal use only. Commercial projects and commercial use of the space is not allowed.
Philanthropic Outreach: As you might have a little extra time in class, we encourage students to wrap extra pieces of glass that combines with others to make a project to donate to elderly home-bound individuals.
Private Events: The class listed above is one of many offered to make objects of beauty and serves as a sample of organizational outings and parties where entertaining group activties are paramount.
Special Themes: Celebrate with Ladies Night Out & Friday Date Night. Reflect on a loss with any of the classes but the Ring of Care workshop is more in-depth. Retreats are DoodleBohmBa mindfulness workshops for care givers and are state approved for Therapist CEUs, (register at www.doodlebohmba.com).
Waivers Required to Attend Class:Students are required to sign a Personal Injury Waiver and an Intellectual Property Waiver upon arrival at class. Details can be found in the link below.