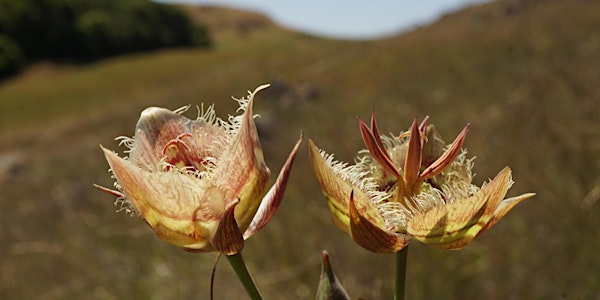 Ring Mountain and Old St. Hilary's Preserve(Marin County) CNPS Members only
We will look for the rare Tiburon mariposa lily and Tiburon jewelflower on this field trip.
About this event
Join Amanda Magallanes, Ring Mountain Stewardship Coordinator, Vivian Neou and Ramón Curiel to see the Tiburon mariposa lily (Calochortus tiburonensis) on Ring Mountain Preserve,and the Tiburon jewelflower (Streptanthus glandulosus var. niger) at St. Hilary's Preserve. Both species are rare and endangered, 1B.1 listed on the CNPS Rare Plant Inventory.
We will hike Ring Mountain for a couple of hours. That will be about 2 miles round trip; the trail is steep and rocky in areas. On our way out, we will take a quick drive over to Old St. Hilary's Preserve to see the Tiburon jewelflower before heading home.
Spaces are limited. Directions will be sent to attendees before the event. CNPS Members only.