[RIISE MV] Sistas On The RIISE: Celebration | Empowerment | Wellness
Description
[Brunch & Beach: Legacy Wealth MV-below]
Sistas On The RIISE will nourish and encourage all Marthas to embrace their resilience and vulnerability; creative spirit and sheer will; their ability to heal and inspire the future.
The namesake story of Martha's Vineyard is not definitive, so we're choosing to go with a self-serving account. It is one that nourishes and acknowledges over a century of Sistahood on this magical island.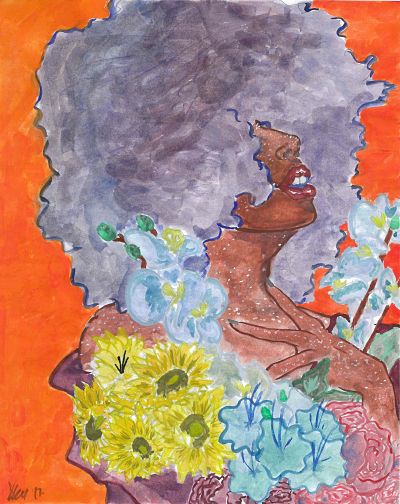 During the 19th century, our Martha came running towards freedom bringing her resilience and power. Here, she could be her phenomenal self finally letting her crown go and her supernatural flow.
She still blooms and thrives raising up generations who find solace in her arms.
This is our Martha and she is yours too! Join us for Sistas On The RIISE!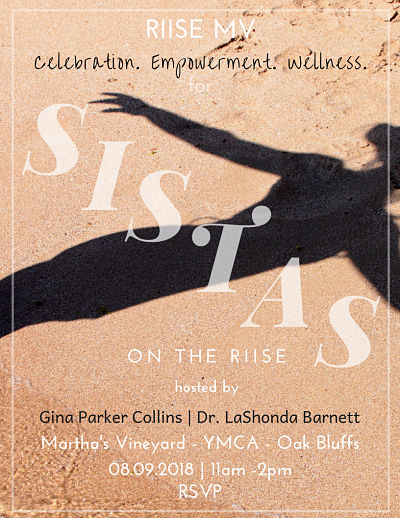 What you should expect...A diverse collective of Sistas of influence, style, and grace who will be exalted and pampered with:

Food for The Soul Station
-yummy smoothies, salads & snacks!
Affirmation Station
-you are who you say you are and we'll affirm that!
Glow Station
-featuring makeup artist Tamara with tips & tricks!
Poppin' Pose Station
-framing you in your own image - POSE!
How We Flow
-open mic: our voices, our time!
Mindfulness & Movement
-transformational coach Karin kArinA Wilkinson guides mindfulness for daily life & therapeutic belly dancing!
*Sista Swag Bags too!
Sistas On The RIISE gathers a group of diverse and contemporary women, Boomers to Gen Z, to focus on celebration, empowerment, and wellness. It's an inspiring and well-deserved moment embracing the potential of the female spirit; health and beauty; resilience and vulnerability; leadership and creative spirit.
Sistas On The RIISE will affirm and support today's woman -her power, challenges, and intersectionality within today's society. The event welcomes our wellness practitioners, thought-leaders, and creatives affirming and supporting today's woman -her power, challenges, and intersectionality in today's society. Sista Swag Bags delight!
**Boomers to Gen Z'ers are welcome! Dress comfortably.
Hosts:
Gina Parker Collins, RIISE Founder & Dr. LaShonda Barnett, historical author of Jam on The Vine & Friends
RIISE MV 2018 Events supported by Vibrant Health, Riverdale Country School, Horace Mann School, Westover School, Juice Press, Earthmade Skincare, Radical Dreams
Another RIISE MV Event! Click the link below for more details
RIISE Brunch & Beach: Legacy Wealth on MV - Friday, 8.10, 2p @The Winnetu featuring Legacy Speaker Dr. Pamela Jolly, speaker & author -The NarrowRoad: A Guide to Legacy Wealth